May 30, 2015
Volunteer Spotlight – May 2015
At the Library we are blessed to have volunteers serving in many roles, which include welcoming guests at the Graham Family Homeplace or at the entrance to the Library, assisting guests through the galleries or praying with guests in our prayer area.
Each month we recognize one of our volunteers and we want to share our appreciation of them with you.
Meet Tom who was recognized in our volunteer spotlight for May 2015.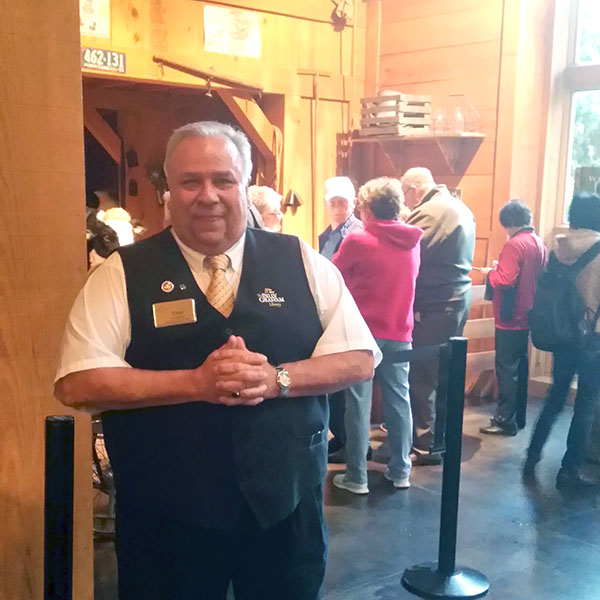 Tom is originally from Columbus, Ohio. In college he studied Leadership and Ministry at Ohio Christian University.
Tom's favorite Library experience to date was experiencing the incredible support and prayers of the Billy Graham Library family during his illness and recovery from cancer. (He's still cancer free 16 months later!!)
What is Tom's favorite verse of Scripture? "I can do all things through Christ who strengthens me." Philippians 4:13
Tom's prayer request is that everyone would find comfort, peace and love through our Lord and Savior Jesus Christ.
Want to learn more about Tom and the other volunteers at the Billy Graham Library? You can join them in being a volunteer. Learn more on our website.