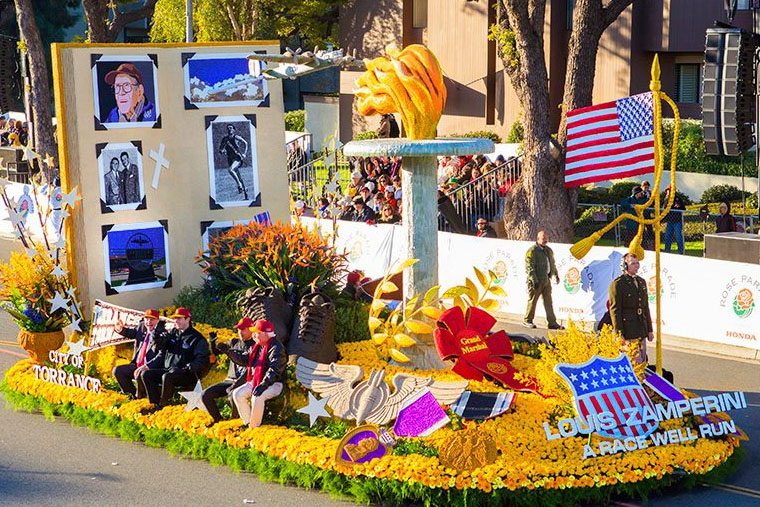 Sprint or Marathon?
A sprint is very different from a marathon. A sprint covers a short distance and lasts just for a few seconds, while a marathon covers miles and may last for hours.
But the difference isn't only one of distance or time; it is also in the amount of stamina they require from each runner. The runner in a sprint race – a 100-yard dash, for example, or a 200-meter race – pours all of his energy into those few seconds of intense activity, crossing the finish line drained and exhausted. If he had to run another 100 yards or 200 meters, he might collapse, or at least he would slow down dramatically.
The marathon runner, on the other hand, carefully paces himself, not using up all his energy in the early part of the race but measuring it out, maintaining a steady rate of speed as long as possible. . . . [R]unning in the 1936 Olympics was an . . . American by the name of Louis Zamperini, whose accomplishments in the 5,000-meter marathon even won Hitler's respect. Years later Louis committed his life to Christ at our 1949 Los Angeles meetings, and he told me once how a marathon runner trains for the long haul, and all his energy is directed toward the goal.
This comparison with the Christian's journey through life isn't exact, of course. We never know, for example, how long our personal journey will last; God may take your home to heaven tomorrow. The marathon runner also trains extensively (often for years) before he enters his first race. We, on the other hand, are already in the midst of the race, learning as we go along and continually drawing strength from the resources God gives us. And, unlike the runner, we do not know in advance exactly what course the path may take – although we have no doubt about the final goal.
(from The Journey by Billy Graham, 2006, Thomas Nelson)
24Do you not know that in a race all the runners run, but only one receives the prize? So run that you may obtain it. 25 Every athlete exercises self-control in all things. They do it to receive a perishable wreath, but we an imperishable. 26 So I do not run aimlessly; I do not box as one beating the air. 27 But I discipline my body and keep it under control, lest after preaching to others I myself should be disqualified.
1 Corinthians 9:24-27
On May 27, 1943, Zamperini and his crew were participating in a search and rescue mission over the Pacific when their plane suddenly lost power to two of its engines and careened into the sea.