We invite you to bring your students to the Billy Graham Library and relive the remarkable story of a farm boy who became the pastor to presidents and proclaimed Good News around the world.
Our student resources include downloadable lesson plans for teachers to use before, during and after each visit, as well as interactive elements and take-home pieces for student groups. Each standardized lesson plan features suggested activities, discussion questions, and original source material for an amplified learning experience.
During a visit to the Library, your students will explore historical recreations, state-of-the-art exhibits, film presentations, galleries filled with memorabilia, and the Graham family homeplace. See them step back in time and experience history in new ways.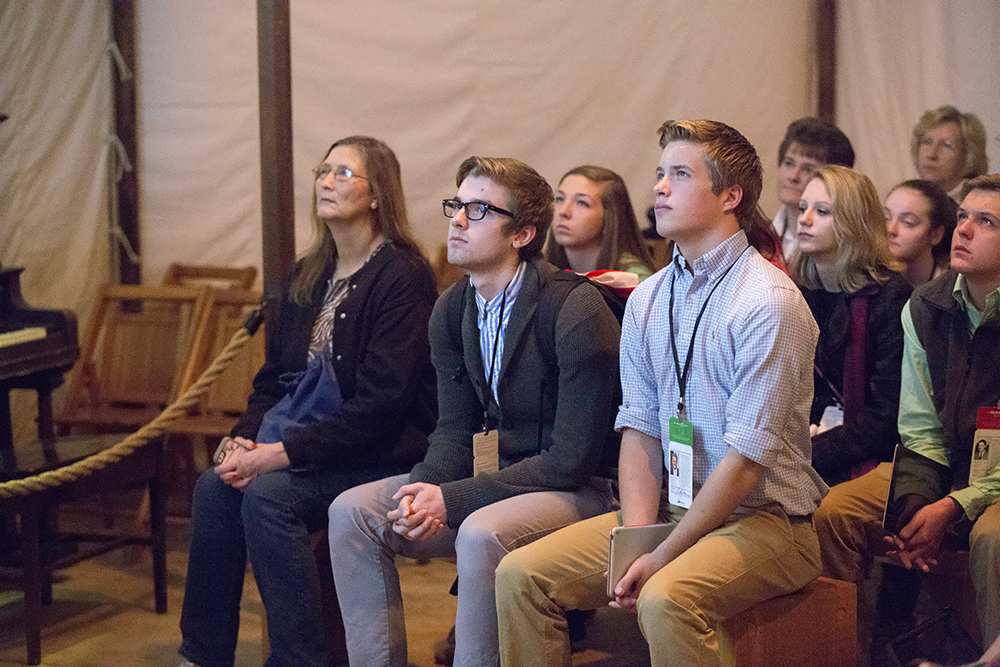 Is your school or homeschool group interested in learning more about the student resources offered by the Billy Graham Library? Teachers, administrators, and homeschool co-op leaders are invited to join us for Lunch & Learn sessions that can be scheduled on a date convenient to your staff. These sessions include an overview of the online lesson plans and other resources offered, lunch from the Graham Brothers Dairy Bar, and a guided tour of the Library. The Lunch & Learn will last approximately 2.5 hours and is free to attend. If you are interested, please contact Tanya Mazingo at 704-401-3263 or
LibraryStudents@billygraham.org
.