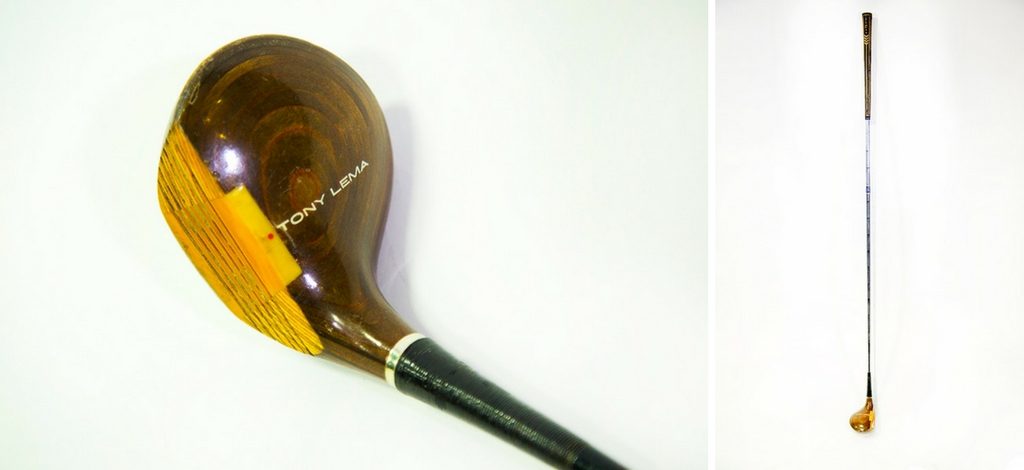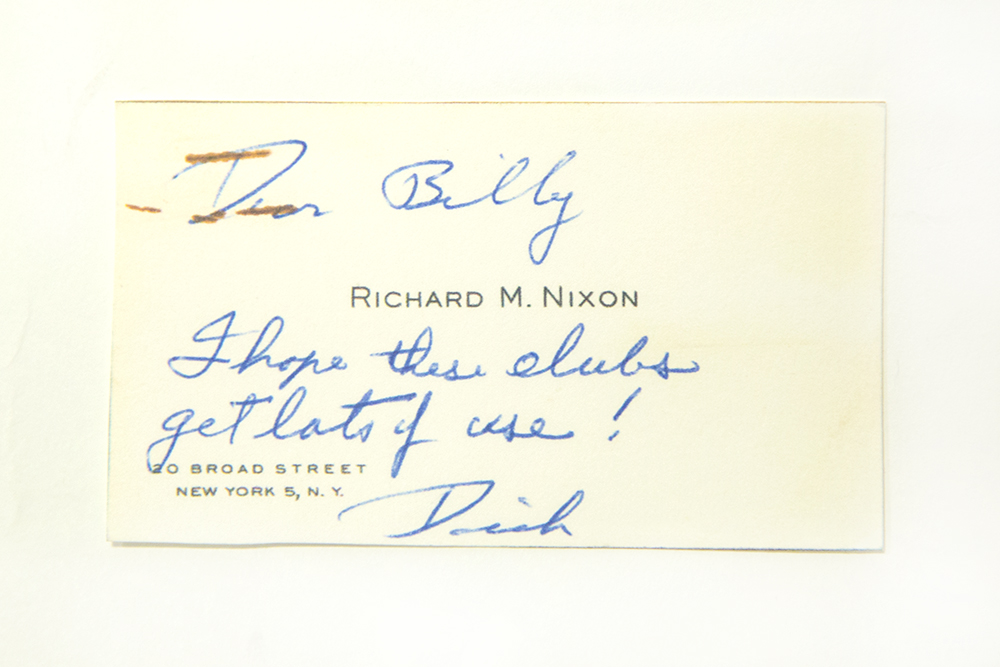 Mr. Graham was given many Christmas gifts over the years, but these Tony Lema golf clubs are among his favorites he ever received. President Richard Nixon gave him a total of four clubs for Christmas in 1967. Mr. Graham recounts the story behind the clubs:
"While vacationing in Europe,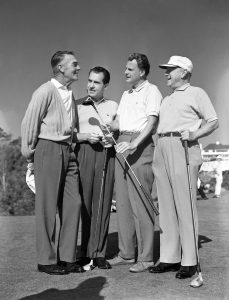 I played golf with some friends and Ruth loved to walk around looking for golf balls, always coming back with a sackful! I played some of the best golf I have ever played with those rented clubs, and tried to buy them from the golf professional, who would not sell them. Weeks later I told my friend and often golf partner Richard Nixon how much I had enjoyed playing with those Tony Lema Golf Clubs. To my utter surprise, the next Christmas (1967), those golf clubs showed up as a gift from him! I don't know how in the world he ever managed it but he did."
Mr. Graham has remarked that the clubs are among some of his most prized possessions. Take the Journey of Faith tour at the Library and see one of the clubs in person along with other pieces of interesting and inspiring memorabilia from Mr. Graham's life. Find out more information or schedule a group tour at www.billygrahamlibrary.org.