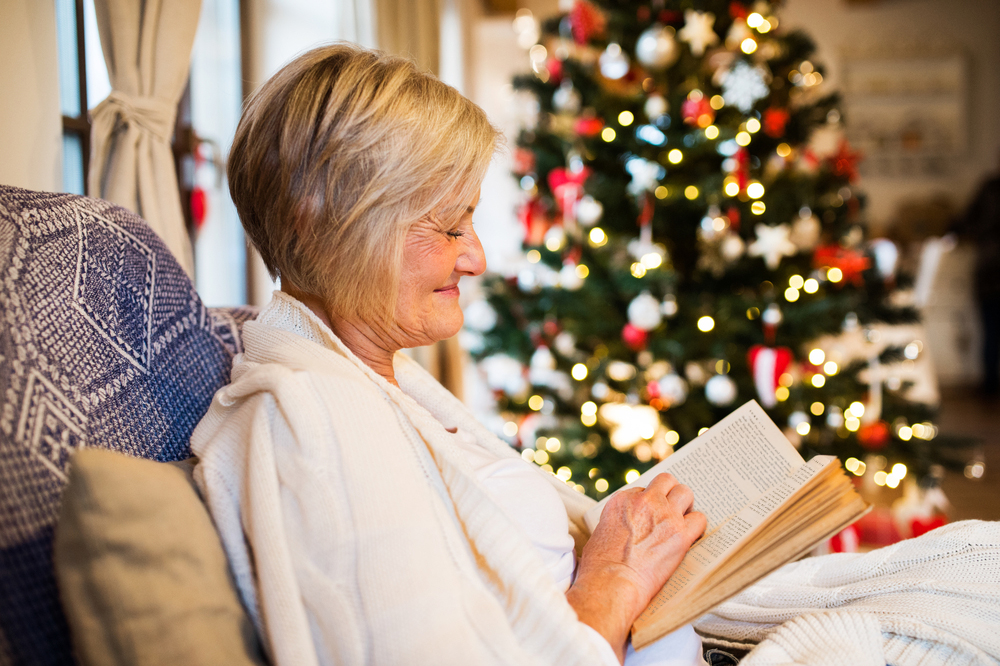 "Today many people are adrift morally and spiritually, confused and fearful — not knowing who they are or where they are going. We live in a world dangerously torn by hate and violence and conflict, and yet we feel powerless to do anything about it.
Is there any answer? The Bible gives a resounding "Yes!" There can be hope, and there can be changed hearts and a changed society as we yield ourselves to Christ.
This Christmas season, let us listen again to the angels' story. The infant Jesus is God's gift to a needy world. The child in the manger is the Christ who died for every one of us on the cross — who can forgive our sins, bring new life and new power over the violence, crime, and evils of our day." – Billy Graham, 1998
Read the Bible in a Year
If you started reading along with us in January—welcome back! For those just joining us, don't worry if you're behind—there's no time like the present to get started.
For this year's reading, we started out with a "classic" bible reading plan that has a reading each day from the Old Testament, New Testament and Psalms or Proverbs. You can follow along with the "Classic" Daily Bible Reading Plan from Salem Web Network.
Based on feedback from you, we will also be sharing a historical plan as we have in years passed—reading through every book of the Bible in the order they are estimated to have been written.
No matter which plan you choose, if you read each day's suggested passage, you'll finish by year's end.
Classic Bible Reading Plan—December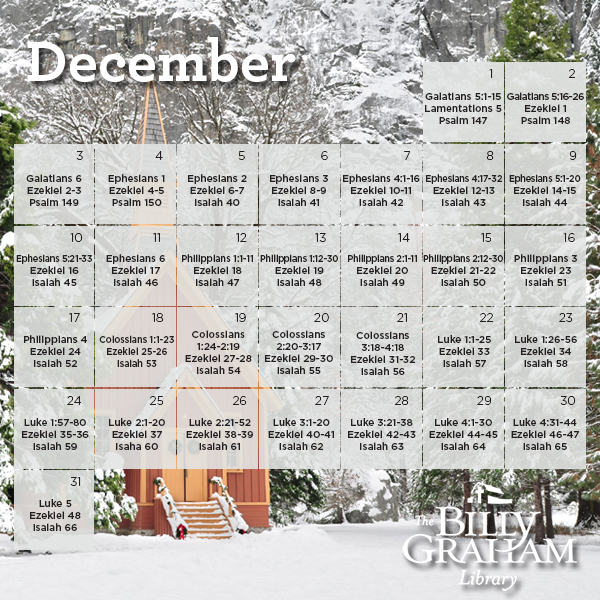 Historical Bible Reading Plan—December