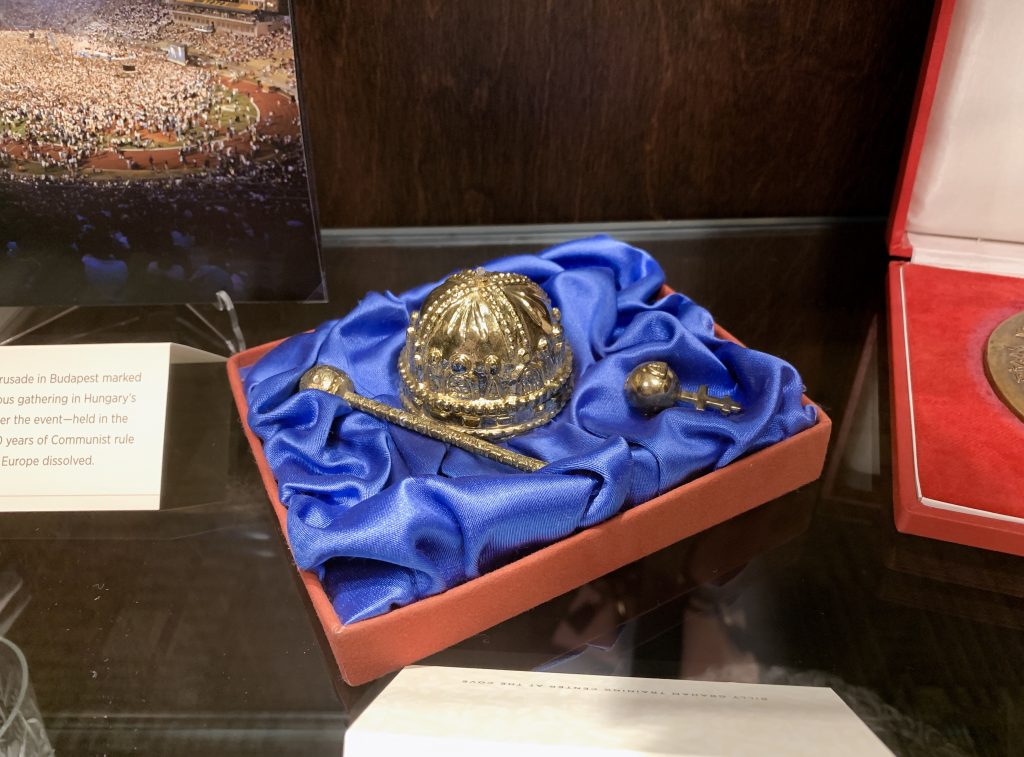 Billy Graham was the first Christian invited to preach in a public environment behind the Iron Curtain after World War II.
After having originally visited Russia as a tourist in 1959, Billy Graham prayed that one day he might have the chance to return and preach to those living under the authority of an atheistic, Communist regime. His prayers were answered, and years later, he was invited to preach in multiple Communist-bloc countries, including Hungary.
When he arrived in Hungary, he could tell that the authorities were "extremely nervous" about letting him into their country to preach, but as he states in his autobiography, Just As I Am: "At no stage, however did the authorities place any restrictions on what I could preach. We made it clear that I would be preaching the same Gospel message I had preached all over the world and that I would not be commenting on strictly political issues."
This replica of the Hungarian Crown Jewels were gifted to Mr. Graham during his 1989 Crusade in Budapest, Hungary.