June 19, 2020
Franklin and Bessie's Picks—June 2020
This June at Ruth's Attic Bookstore, we're featuring books picked by Franklin Graham and Bessie the Cow. Each month, Franklin picks a book based on its inspirational message, while Bessie picks a book for children to enjoy.
---
Franklin's Pick: Sanctification by John MacArthur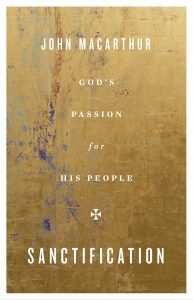 Among all the things that a pastor will do on any given day, he must not lose sight of his one ultimate goal: the sanctification of God's people. This is the heart of God's purpose for Christians.
John MacArthur calls pastors to remember what all the countless hours preparing sermons, visiting hospitals, counseling, conducting weddings, and more are all about, even when the finish line seems so far in the distance that they're tempted to give up. He encourages pastors with the power God gives them to place the sanctification of God's people at the center of their ministry.
---
Bessie's Pick: Big Theology for Little Hearts (series) by Devon Provencher, with illustration by Jessica Robyn Provencher

Each book in the Big Theology for Little Hearts series introduces a big idea from the Bible with concise definitions and engaging illustrations to help young minds gain a foundational understanding of God's word.
With each volume written to complement all the others, this series is designed to help children develop a cohesive framework of theology that includes God, creation, humanity, Jesus, and the gospel-allowing you to start having crucial conversations with your children as early as possible.
---
Stop by Ruth's Attic bookstore in the Billy Graham Library to purchase your copy of these featured books and more. Not in Charlotte? Call (704) 401-3242 or email ralibrary@bgea.org to place your order. Orders can be shipped within the U.S. or curbside pickup is available in Charlotte, N.C., at the Billy Graham Library.