August 1, 2018
"I Come to a Place of Complete Surrender"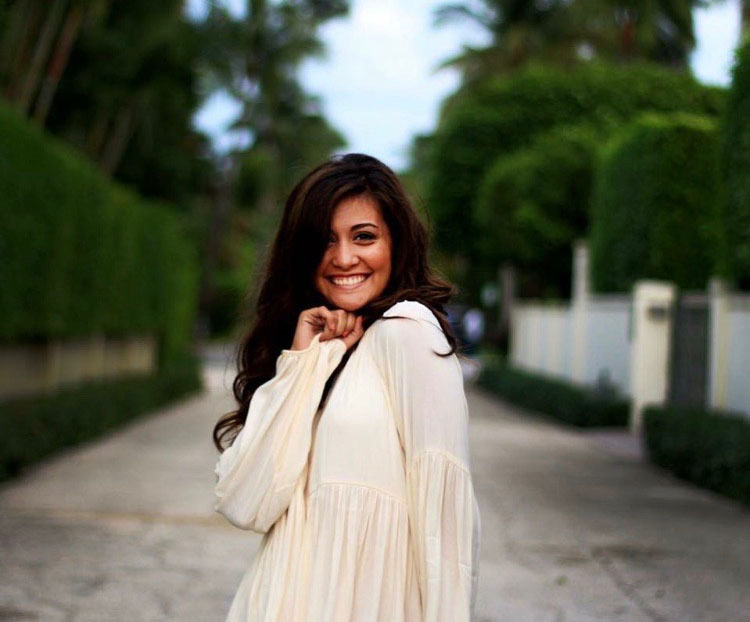 Guest Post by Intern Mariah:
This summer has been a complete surprise, and a much needed one at that. I had no idea what I was signing up for when I applied for this internship, but the Lord knew, and I marvel at His faithfulness in my life.
There are innumerable reasons why people flock from all over the world to visit the Library. To some, the Library symbolizes a place to honor one of the greatest preachers to ever walk the earth. To others, it is an air-conditioned attraction that offers an escape from the scorching Charlotte summer. For whatever reason people visit the Library, it surely does touch the lives of every soul who enters, mine included.
One of my greatest takeaways from this summer has been learning about the beauty of living a life completely surrendered to the Lord.  Galatians 2:20 says, "It is no longer I who live, but Christ who lives in me." Billy Graham is one of the best examples of how God can use ordinary people to do extraordinary things. All we have to do is give everything to Him. Through our obedience and our willingness to die to self, God is able to bless us far more than we would even imagine.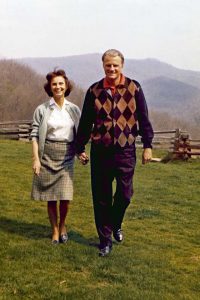 Ruth Graham grew up with a background in missions. Desiring to follow the path laid out by her parents, Ruth prayed to become a missionary in Tibet. When she met Billy, however, the Lord
redirected her footsteps into marriage with him. Although she never became a solo Tibetan missionary, her ministry was able to impact people from all over the world. Because of her obedience to the Lord, the Graham ministry was about to go to the ends of the earth.
Ruth pushed Billy to have a global mindset, and as a team, they were able to reach hundreds of countries for the sake of the Gospel. The lives of Mr. and Mrs. Graham have inspired me in so many ways, but one specific way they have influenced me is by showing me that I should anticipate an unknown future with excitement, knowing that the God we serve is completely known. Furthermore, we have a promise that God works for the good of those who love Him.
As a rising senior in college, I sometimes fear what will come next, because up until this point, everything has been laid out for me. Just like Billy Graham, however, I come to a place of complete surrender, which is a really sweet place to be. When our hands are open, holding onto nothing, God can do his best work.
Jeremiah 29:11 says, "For I know the plans I have for you, declares the Lord. Plans to prosper you and not to harm you, plans to give you a hope and a future." This verse holds a new meaning to me this summer. After learning about the life and ministry of Billy Graham, I am excited to see where the Lord will call me to go. Billy was a vessel that the Lord used for the sake of evangelism.
Similarly, I seek to be a vessel, which the Lord will use to impact my spheres of influence. I want people to see a difference in me, and I want that difference to be the Lord radiating through me. Wherever I go next, I will remember this summer, because it has given me a new excitement about ministry and calling. Furthermore, it has given me a hope that only comes through knowing, sharing, and operating inside of the Gospel of Jesus Christ.