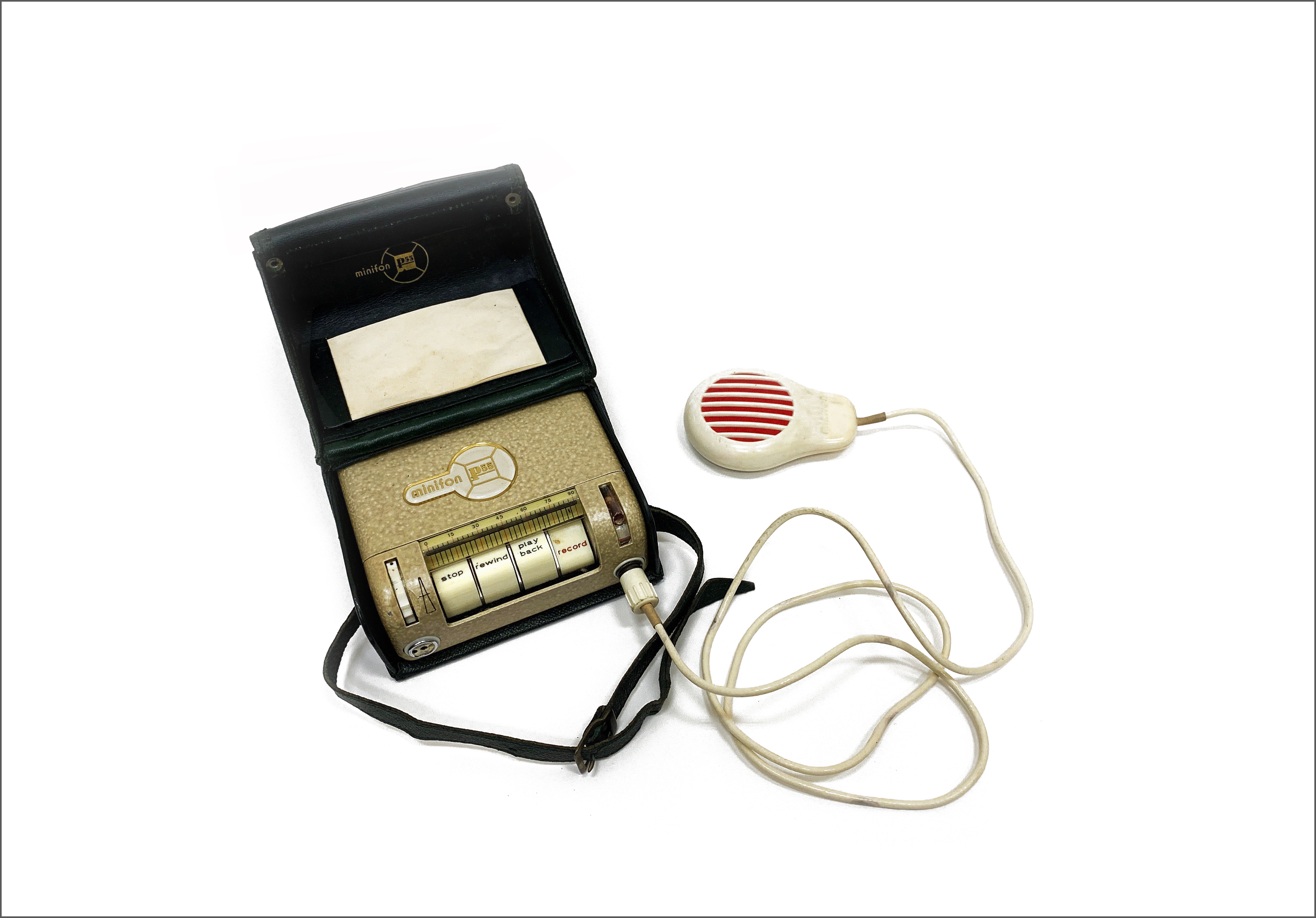 This year, 2019, marks the 70th anniversary of the Los Angeles Crusade held in 1949. The Crusade launched Billy Graham into international prominence. Scheduled for three weeks, the meetings were extended to more than eight weeks, with overflow crowds filling a tent erected downtown each night. During the Crusade, more than 350,000 attended and more than 3,000 made decisions for Christ.
In his book, Just As I Am, Graham shares some of his thoughts concerning those meetings. "Drained as I was, physically, mentally, and emotionally, I experienced God's unfailing grace in perpetual spiritual renewal. I wanted the Campaign to close, but I was convinced that God wanted it to continue. All my personal reserves were used up; I had to put my entire dependence on the Lord for the messages to preach and the strength to preach them. It seemed that the weaker my body became, the more powerfully God used my simple words."
Our featured archive item this month is the 1949 era Miniform P55 recorder Mr. Graham used to record his diary of the Los Angeles Crusade.