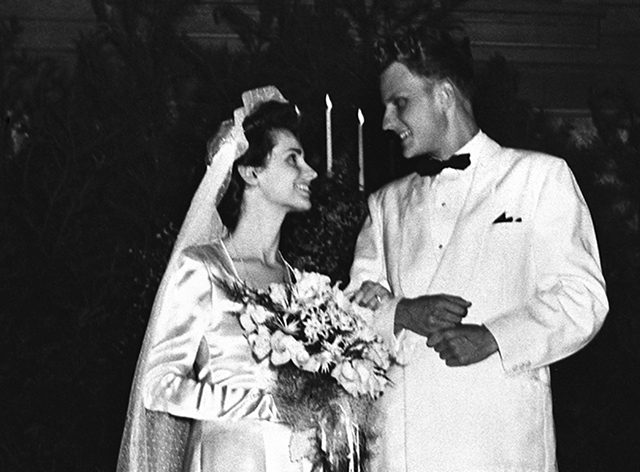 On August, 13, 1943—exactly 75 years ago—Billy Graham and Ruth Bell said "I do." Their faithful prayers, constant surrender to God's will, and deep love led them to the altar. Decades later, even as Billy and Ruth rest in the Lord's presence together in Heaven, their lives are a testimony of God's plan for marriage.
Billy said that he was in love the moment he met Ruth at Wheaton College. After their first date, Ruth prayed "God, if you let me serve You with that man I'd consider it the greatest privilege my life."
But Ruth was slow to make that prayer clear to Billy, and she was determined to be a missionary in China where she had grown up. Billy, however, was confident that Ruth would be his wife. "I let God do my courting for me," he wrote in Just As I Am.
On July 6, 1941, Billy received a letter from Ruth declaring "I'll marry you." He quickly bought an engagement ring. A little over two years later, they were husband and wife, graduates of Wheaton College, and lifelong partners in ministry.
Billy and Ruth put God's call above all else. As Billy traveled as a worldwide evangelist, Ruth had a mission field of her own at home. But they prayed and served together, and their love flourished and endured.
Ruth penned this poem, written in Footprints of a Pilgrim, after their wedding day: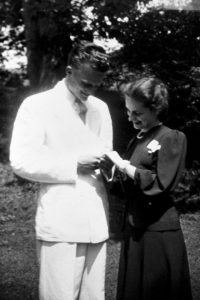 … Only my ring seemed new—
its plain gold surface
warm and bright
and strange to me
that candlelight…
unworn—unmarred.
Could it be that wedding rings
like other things
are lovelier, when scarred?
Billy and Ruth's wedding rings surely became worn during their many years together, but their love only deepened. Ruth's poem proves true. Their marriage is a lovely legacy of devotion to God and lasting, biblical commitment to one another.