March 7, 2012
5th Annual Ladies Tea and Tour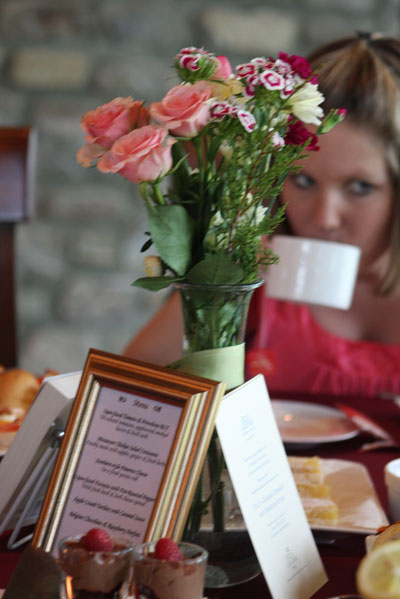 On Saturday, April 28, from 2 to 3 p.m., join us for our 5th Annual Ladies Tea and Tour! You'll enjoy a sumptuous tea party with friends and special musical entertainment from Charlotte-based gospel group Serenity (www.facebook.com/SerenityGospel). You'll also be uplifted by our guest speaker, Cissie Graham Lynch, granddaughter of Billy Graham and daughter of Franklin Graham.
Cissie has a great passion for her own generation. Since 2010, Cissie has worked as part of Samaritan's Purse and the Billy Graham Evangelistic Association as a special projects producer. She has traveled the world advocating for such initiatives as the Children's Heart Project, The Greatest Journey, Operation Christmas Child and Ransom.
A Library tour is available prior to or following the tea. A few tickets still remain. Cost is $25. For more information or to make a reservation, call 704-401-3251 or email ssjohnson@bgea.org.