March 14, 2012
Through the Eyes of a Volunteer
By Paul Shrimplin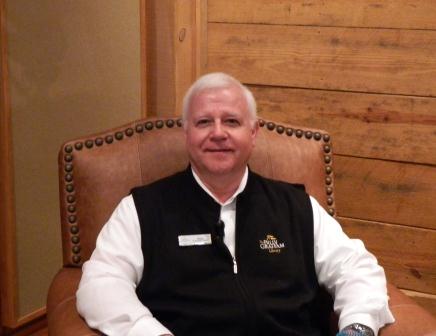 I truly enjoy being a volunteer at the Billy Graham Library. I first walked through the large glass doors shaped in a cross last November with family visiting from out of town. In being impressed, I signed up to volunteer the Christmas Season. It was such a great experience, I became a permanent volunteer.
It allows me the opportunity to meet people from all walks of life. In one day, I met a Kansas couple on their honeymoon; a woman from Ontario, Canada; a business man from Memphis and Russians visiting the United States. Where else could I have the pleasure of sharing God's love with so many? A unexpected benefit is the great time I get to spend with other volunteers. We all share a common purpose to present the Good News of Jesus Christ and care for each other unconditionally.
It's wonderful to serve the Lord in this very special place. I arrive every time with anticipation in how the Lord will work through me in showing kindness and acceptance to all. I always leave with a smile on my face and an even bigger one in my heart.
If you are at least 16 years old and interested in joining Paul in becoming a volunteer, click here for more information.