March 28, 2015
Volunteer Spotlight – March 2015
At the Library we are blessed to have volunteers serving in many roles, which include welcoming guests at the Graham Family Homeplace or at the entrance to the Library, assisting guests through the galleries or praying with guests in our prayer area.
Each month we recognize one of our volunteers and we want to share our appreciation of them with you.
Meet Sherilyn who was recognized in our volunteer spotlight for March 2015.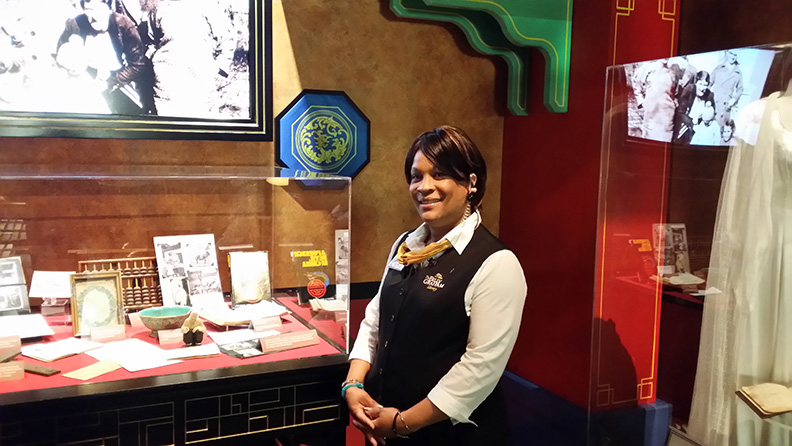 Favorite Scripture: Matthew 5 (the Beatitudes)
Favorite Library Experience: The Spirit of Jesus that is reflected with Volunteers and Employees and being able to share the good news of Christ, our Redeemer!
Hobby: Gardening
She decided to volunteer after she visited the first time.
She also works in the Dairy Bar.
Want to learn more about Mary and the other volunteers at the Billy Graham Library? You can join them in being a volunteer. Learn more on our website.