May 5, 2015
Now at the Library: Educational Resources for Every Grade Level
Train up a child in the way he should go;
    even when he is old he will not depart from it.

Proverbs 22:6
The Billy Graham Library in Charlotte, North Carolina, has created free downloadable lesson plans along with resources for students to use as they tour our exhibits. Topics for study include Billy Graham's work as God's ambassador during the Cold War and the U.S. civil rights movement of the '50s and '60s, his role as pastor to many American presidents, and his pioneering use of technology. Each lesson plan meets both North Carolina and federal educational standards.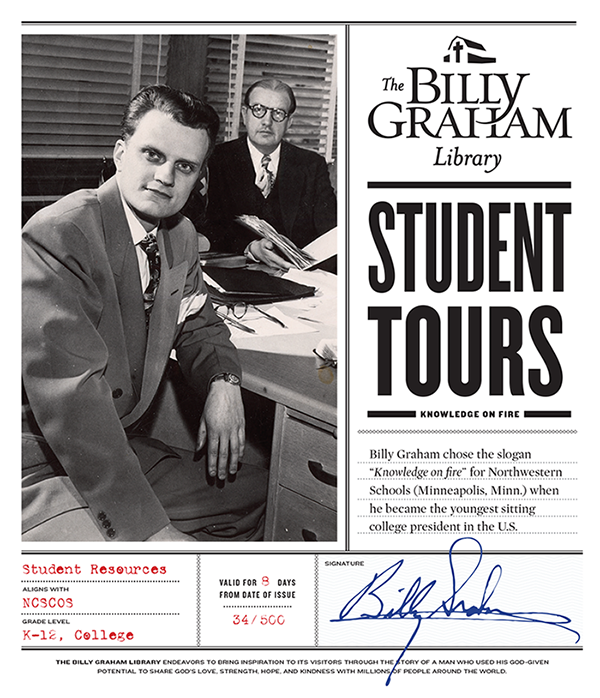 We invite you to bring your students to the Billy Graham Library in Charlotte and relive the remarkable story of a farm boy who became the pastor to presidents and a man who proclaimed Good News around the world. Our student resources include downloadable lesson plans for teachers to use before, during, and after each visit, as well as interactive elements and take-home pieces for student groups. Each standardized lesson plan features suggested activities, discussion questions, and original source material for an amplified learning experience.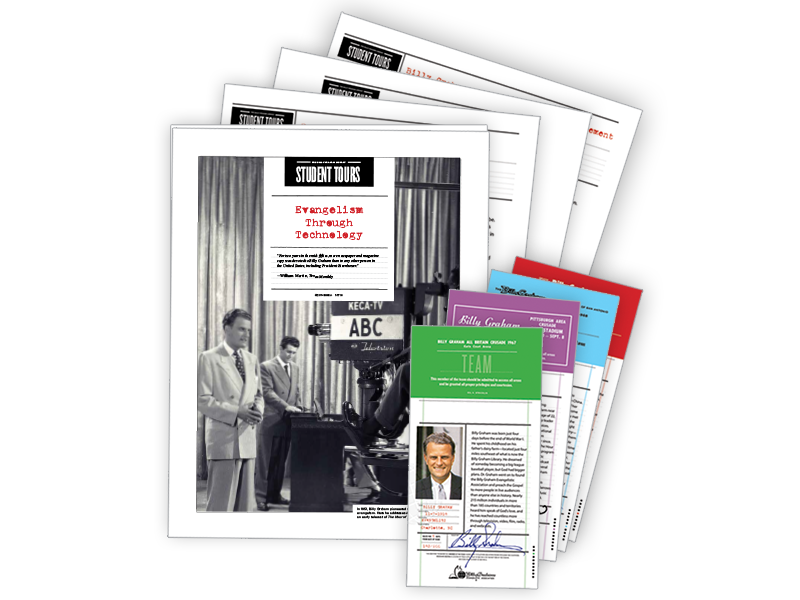 During your Library visit, your students will explore historical re-creations, state-of-the-art exhibits, film presentations, galleries filled with memorabilia, and the Graham family homeplace. See them step back in time and experience history in new ways.
Request your free materials or find out more—email librarystudents@bgea.org or visit BillyGrahamLibrary.org.