May 4, 2012
Jim Cymbala Book-Signing: May 7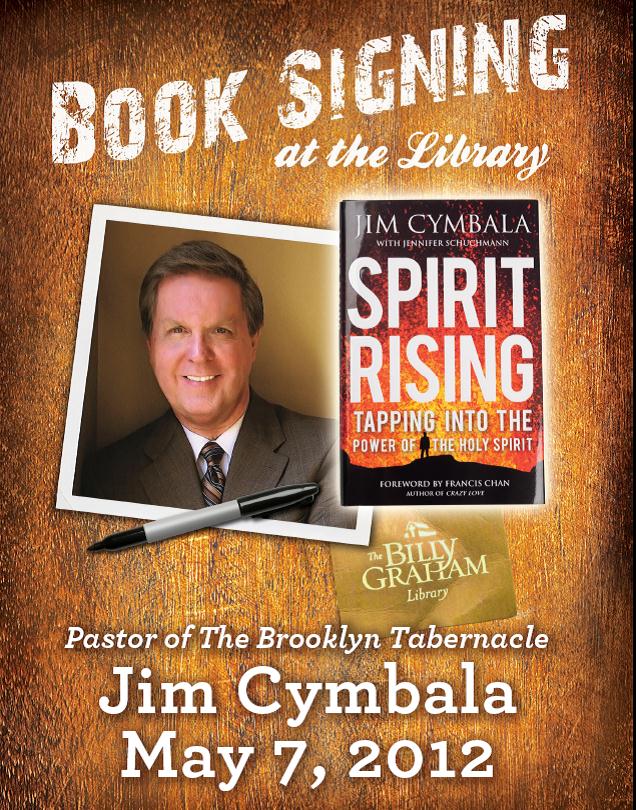 Join us on Monday, May 7  from 10 a.m. to 12 p.m. for a book signing with Jim Cymbala, pastor of The Brooklyn Tabernacle!
In the early 1970s, Pastor Cymbala took over the leadership of The Brooklyn Tabernacle. The small, struggling congregation numbered less than 20 people and met in a small, run-down building. Today, Pastor Cymbala oversees a congregation of several thousand people. A more complete account of the early years of The Brooklyn Tabernacle is included in Pastor Cymbala's book "Fresh Wind, Fresh Fire." Other books written by Pastor Cymbala include "Fresh Faith," "Fresh Power," "Breakthrough Prayer," "The Life God Blesses," "The Church God Blesses" and "The Promise of God's Power."
His latest book, "Spirit Rising," will be available for purchase, along with a number of his other titles. Pick up a copy for yourself or as a gift for Mother's Day or Father's Day. We hope to see you there.