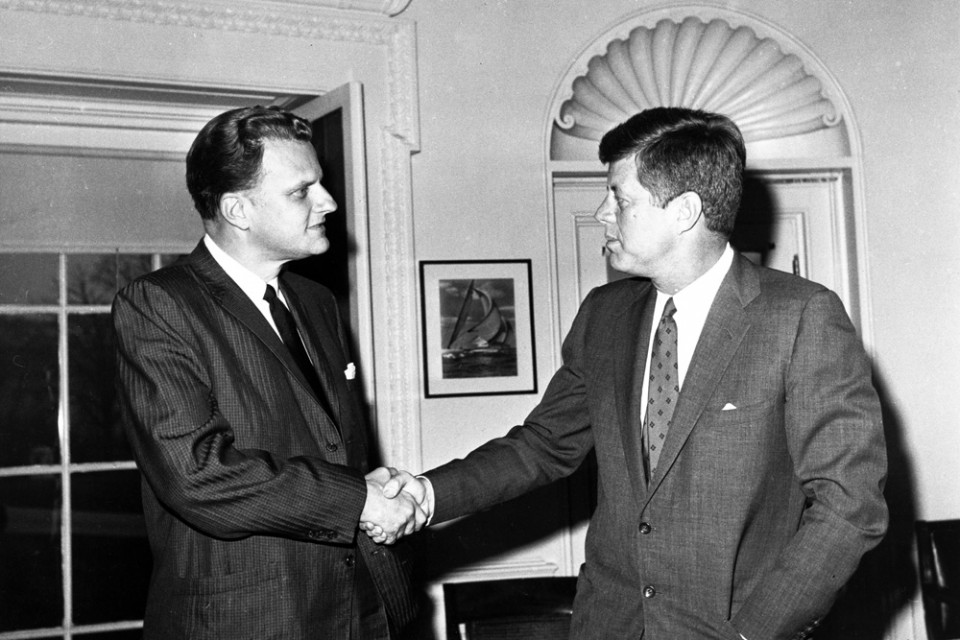 On this date in history, Feb. 8, 1977, Billy Graham made headlines in the Charlotte Observer because of his relationships and connections with political leaders around the world. Parts of the printed article can be seen below.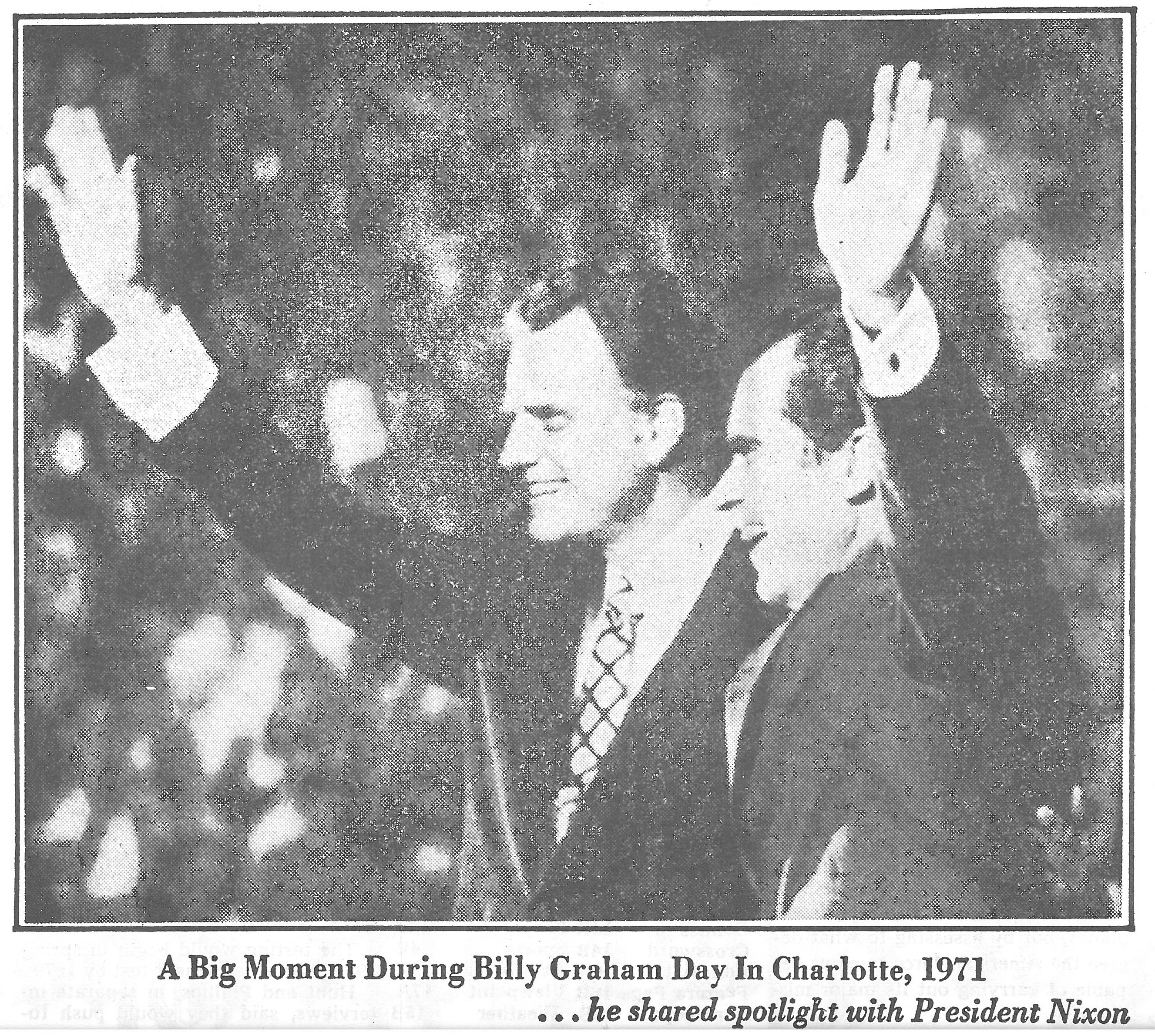 At his mountaintop home at Montreat in the N.C. mountains, Graham and his wife relax on the porch in rocking chairs given them by Lyndon Johnson, a friend of Graham who had the evangelist with him his last night in the White House.
"… Johnson was the type of person that if I stayed in a hotel in Washington he'd say, 'What are you doing over there? Get over here. You know your room's here,'" Graham said. "He was a very generous man…"
The evangelist, also a confidant of Presidents Eisenhower and Nixon and acquainted with Presidents Truman, Kennedy and Ford, calls it a "privilege" to view the presidency so closely…
In January 1968, when, Graham says, Nixon was trying to decide whether to run for president, the evangelist was a guest at Nixon's Florida home. Although Graham has pneumonia in his right lung, he recalls the two of them took walks, prayed, read the Bible and watched football together.
When Graham was leaving Nixon, he remembers the future president saying, "'You still haven't told me what I ought to do (about running).' And I turned and smiled and said, 'Well if you don't run, you'll always wonder.'"
From The Charlotte Observer, 1977