November 26, 2018
Giving Tuesday Gives Bibles to New Believers
Billy Graham often used the words, "The Bible says…" during his preaching. He knew it was the divine, powerful, living Word of God, and it pierces the hearts of those who hear it.
At the Billy Graham Library we provide a Bible for every new believer that makes a decision during their visit.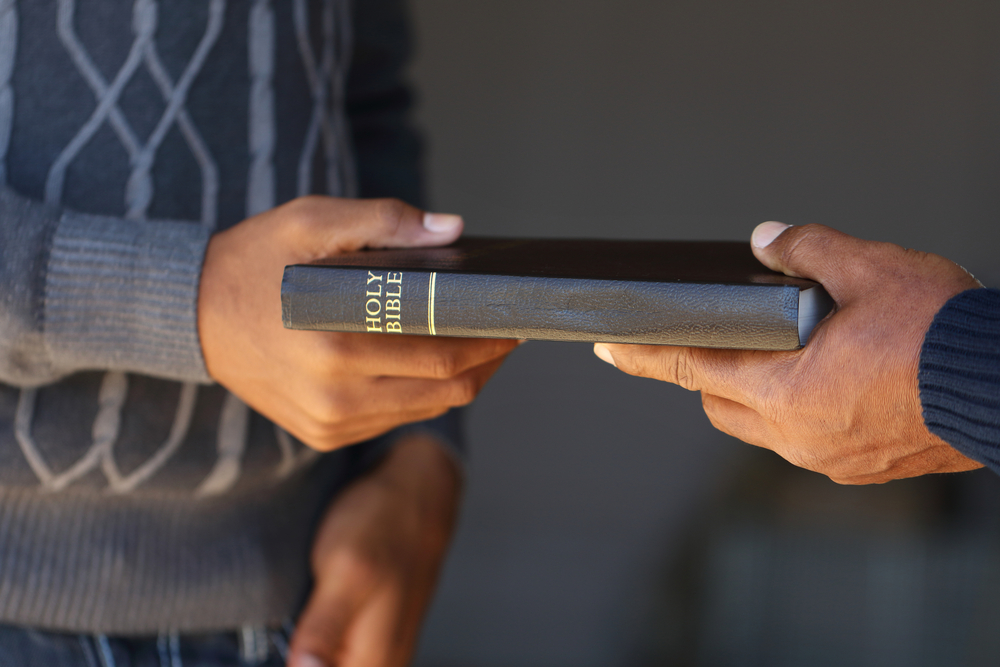 Billy Graham used this Bible during countless hours of sermon preparation and preaching. Graham said of the relationship between the Scriptures and his messages, "Effective preaching must be biblical preaching, whether it is exposition of a single word in the Bible, a text, or a chapter. The Word is what the Spirit uses."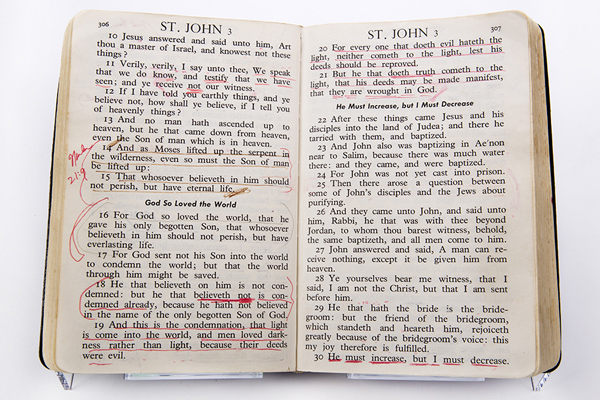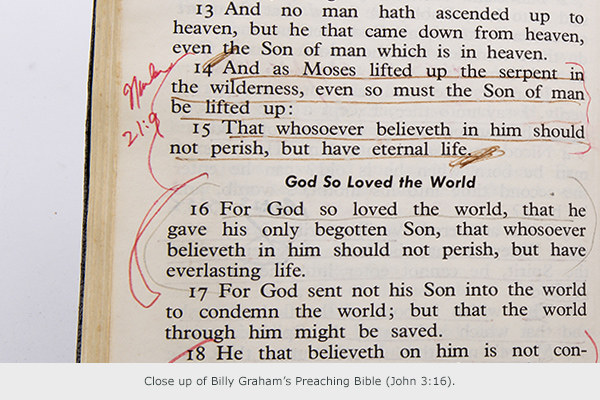 We never know how God will use those whose lives are changed through the Gospel. Perhaps the words they read in the Bible will move them to be a teacher, a preacher, or an evangelist.
Will YOU place a Bible in the hands of a new believer in Christ? This #GivingTuesday for $10 you can provide Bible to someone who makes a first time decision at the Billy Graham Library.