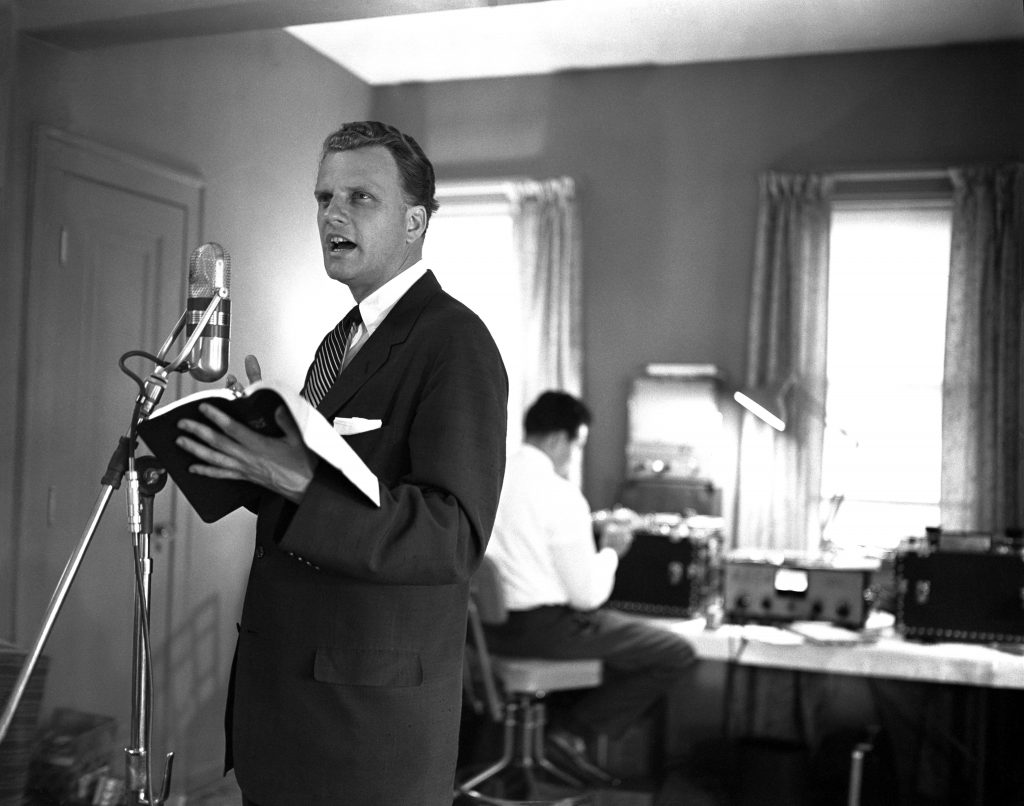 Billy Graham knew that radio programs that shared the Gospel would be powerful. In 1950, he began a weekly radio program called Hour of Decision, featuring Cliff Barrows and George Beverly Shea and a message from Billy himself.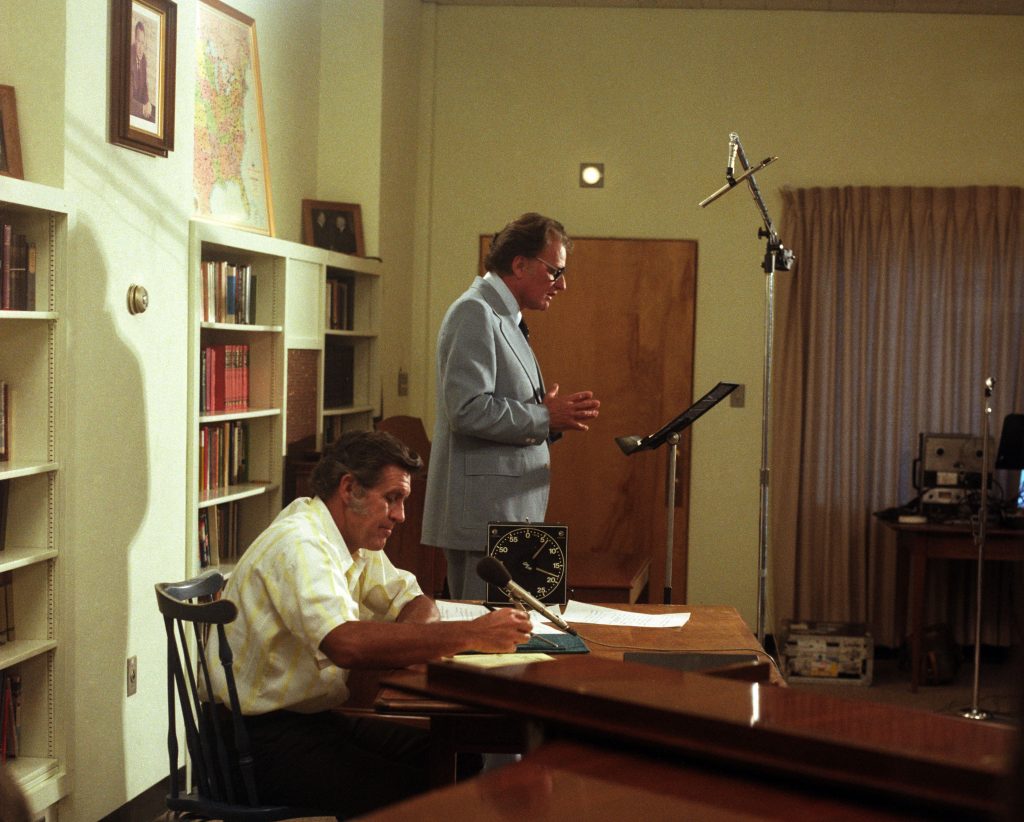 This year marks the 70th anniversary of the Hour of Decision. Thousands of people from around the world heard the Gospel clearly for the first time due to Billy's vision for this weekly program. You can hear the very first Hour of Decision message by clicking here.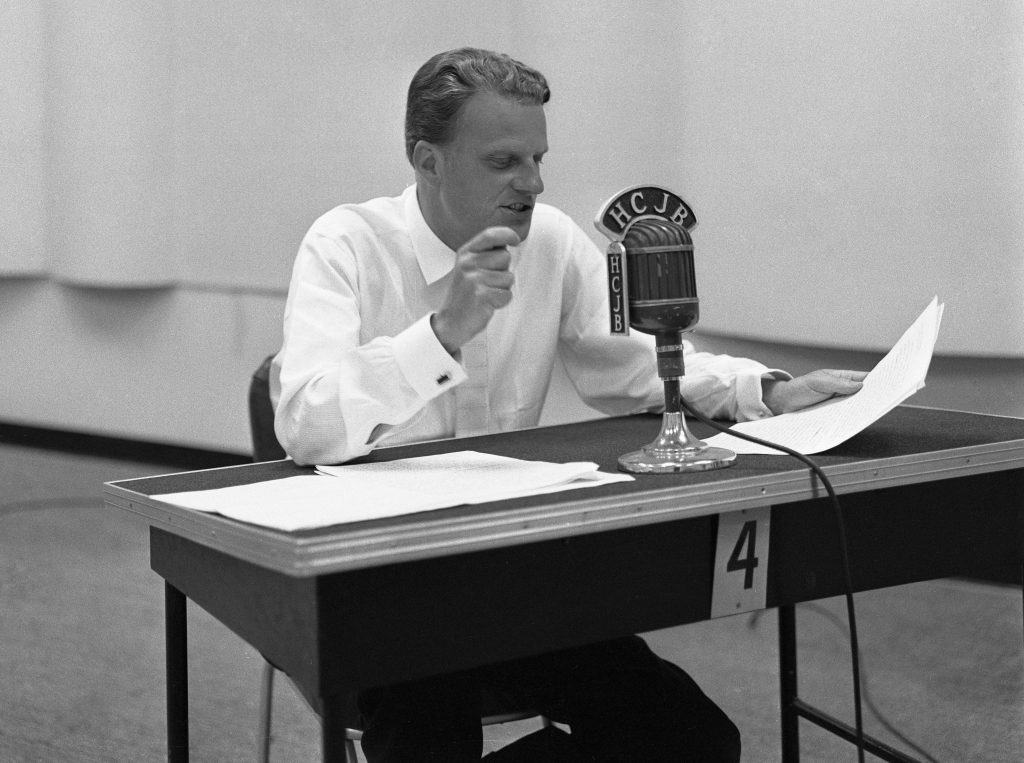 Additionally, Billy founded radio stations, including KTIS in Minnesota and Blue Ridge Broadcasting in North Carolina.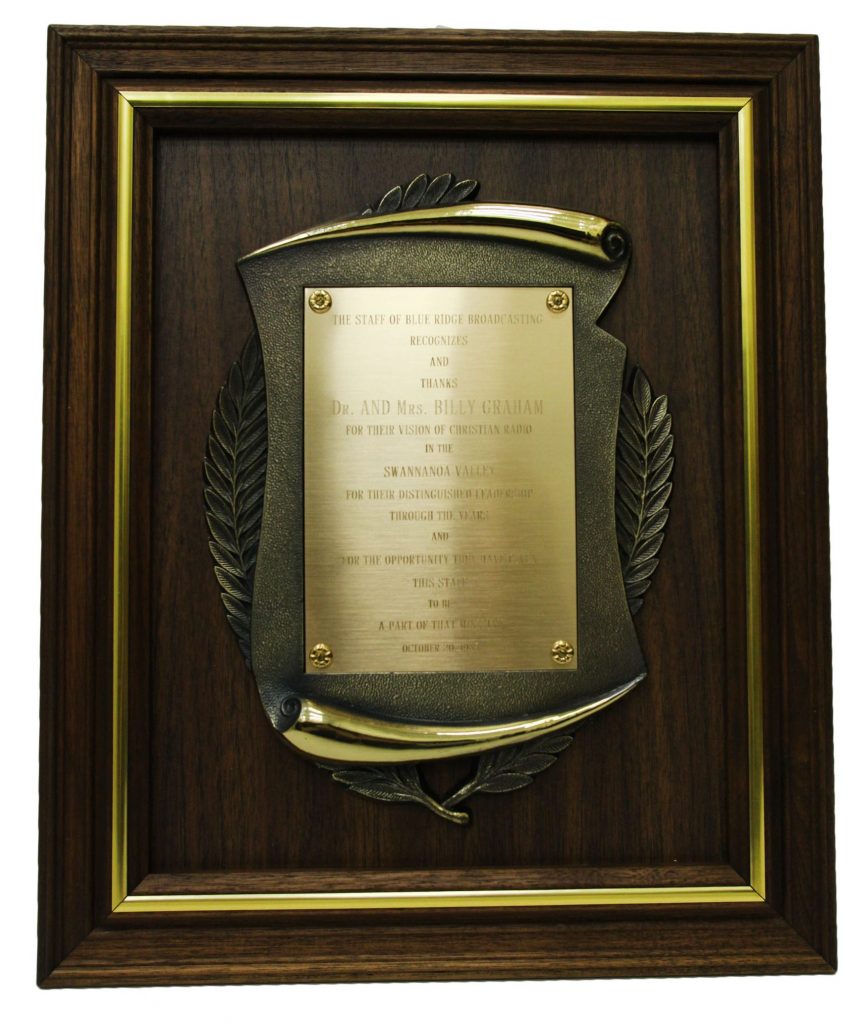 This month's feature from the Archives is a plaque given to Billy and Ruth Graham in October of 1985 from Blue Ridge Broadcasting in Swannanoa, North Carolina. The plaque reads, "The Staff of Blue Ridge Broadcasting Recognizes and Thanks Dr. and Mrs. Billy Graham For Their Vision of Christian Radio in the Swannanoa Valley, For Their Distinguished Leadership Throughout the Years and For the Opportunity They Have Given This Staff to be a Part of That Ministry, October 20, 1985."