Today, the 68th Annual National Prayer Breakfast was held in Washington D.C.  Billy Graham worked alongside Abraham Vereide, Senator Frank Carlson, hotel magnate Conrad Hilton and others to establish the event which was first held in 1953 under President Dwight D. Eisenhower's administration. He went on to speak at 10 of the initial 15 events held, and many more after that.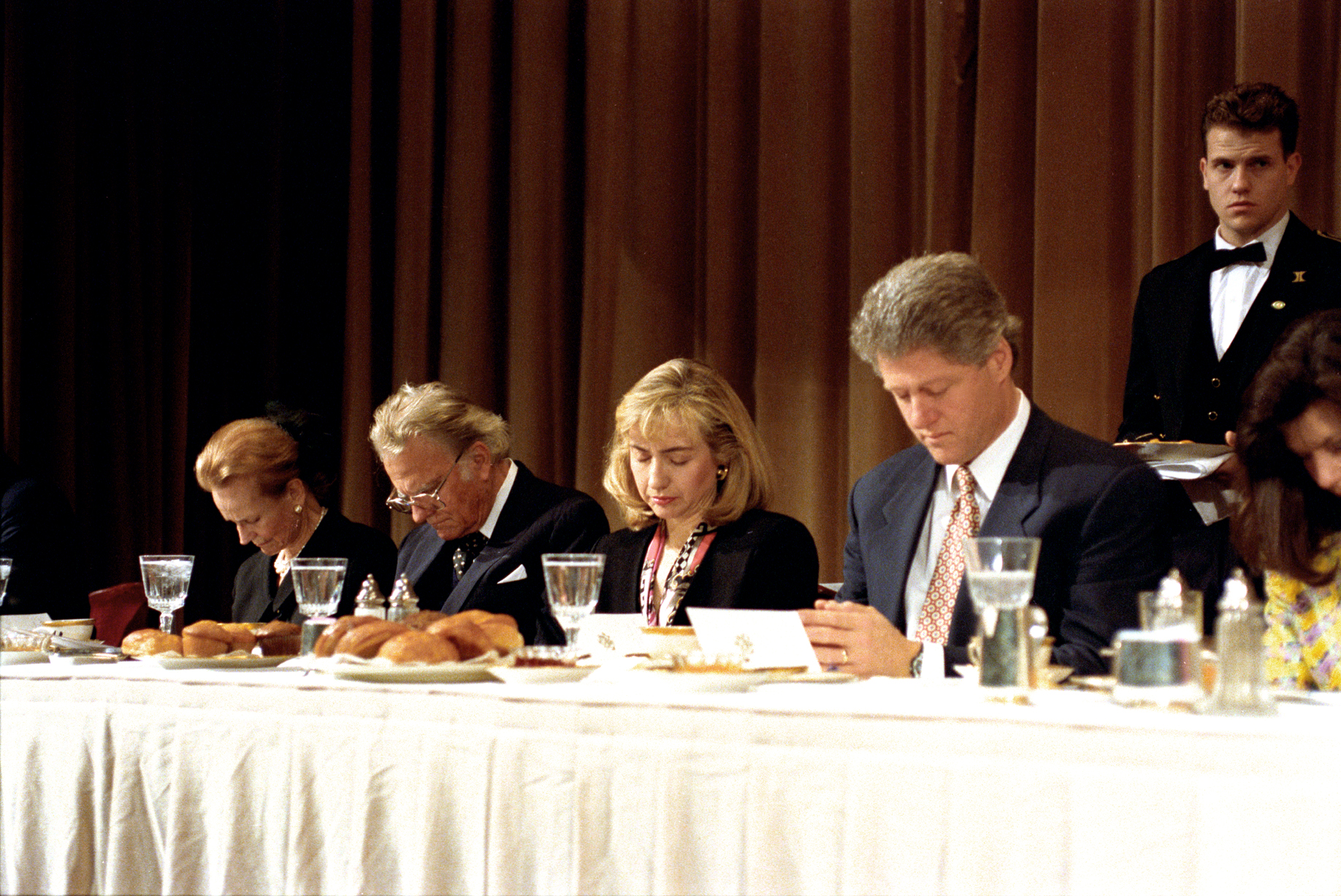 Below is part of Billy Graham's address from the National Prayer Breakfast in 1993.
…When they feel discouraged, renew our leaders, Great Comforter, with your promise:  Come to me all you that labor and are heavy laden and I will give you rest.  Take my yoke upon you and learn from Me for I am gentle and lowly in heart and you will find rest for your souls.  For my yoke is easy and my burden light.

Almighty God, help all who pray here today to make these promises that we will bear more the labor to maintain our nation, we will share the chores of self government, we will truly learn from you and make the tasks of our leaders lives lighter.  Help us to remember the commitments of our forefathers, the sacrifices of those who have given their lives to defend freedom and help us to pass on to those who come after us free governments of men and women who love God and one another.  Amen.

The Lord bless us and keep us; the Lord make His face shine upon us and be gracious unto us.  The Lord lift up His countenance upon us, and give us peace.

In the Name of the Father, and of the Son, and of the Holy Spirit.

Amen.