Don Hustad was born on October 2, 1918 in Yellow Medicine County, Minnesota. His father, Peter, was killed in a hunting accident when Don was a toddler. Following his father's tragic death, Don's mother, Clara, moved with her two sons to Boone, Iowa, to live in a Christian institution for the needy. While the setting was harsh, there were opportunities available to residents, including piano lessons, which Don started at the age of four. By the time he was eight, Don was already playing hymns for congregational worship and for the institution's Christian radio station.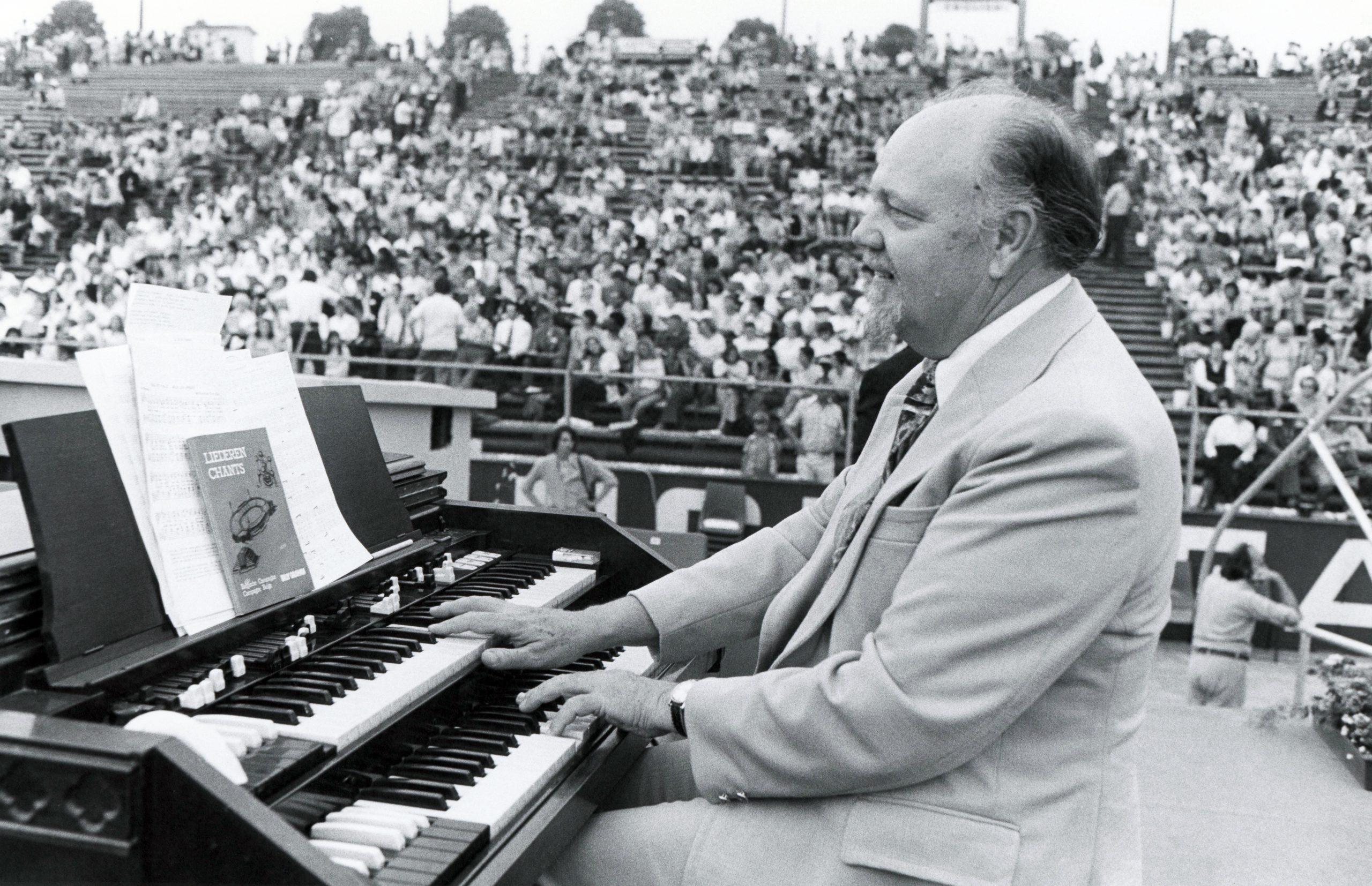 Don received his undergraduate education at John Fletcher College, where he also directed the college band and led the male quartet. It was there where he taught himself how to play the organ, and he became a church organist for the First Methodist Church in Oskaloosa, Iowa. Following graduation, he moved to Chicago and continued as a church organist while pursuing further study in organ and piano.
While in Chicago, he was hired by radio station WMBI as a staff musician, and became acquainted with George Beverly Shea, who was one of their noted soloists. Don was the regular organist on the radio program "Songs in the Night" for two decades and often accompanied George Beverly Shea during the program.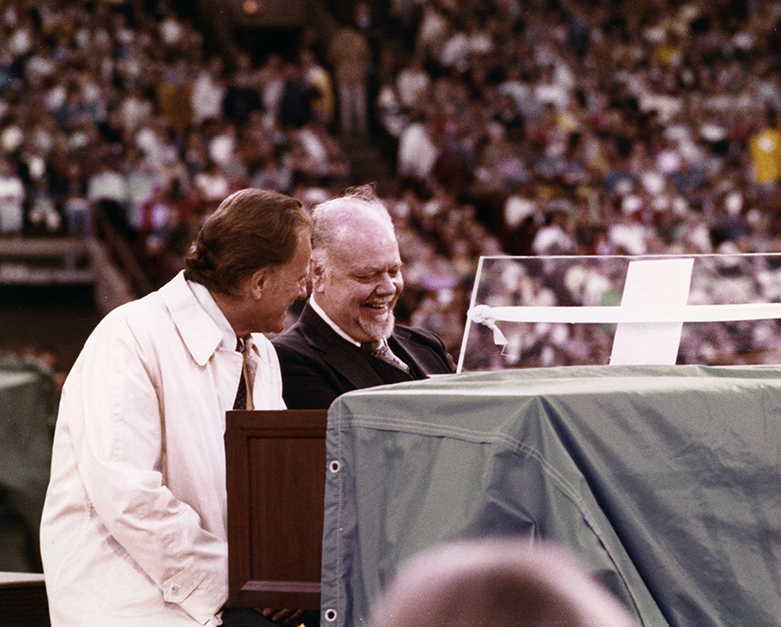 Although Don worked with Billy Graham team beginning in the 1940's when he first started playing for George Beverly Shea, he didn't start full-time with the Billy Graham Evangelistic Association until 1961 when he began his six-year tenure as the Crusade organist.
Don was also a noted writer, with over 100 published articles and six books covering topics such as gospel hymnody and music and worship in evangelism. His significant contribution to evangelical church music was recognized with multiple awards, including being named a Fellow of the Hymn Society of the United States and Canada in 1989.
In the Billy Graham Library's current special exhibit, "Then Sings My Soul," Don Hustad is featured through several items, including a program from a concert he did with George Beverly Shea in the 1970's and a Crusade hymn book he arranged for the 1967 Winnipeg Centennial Billy Graham Crusade.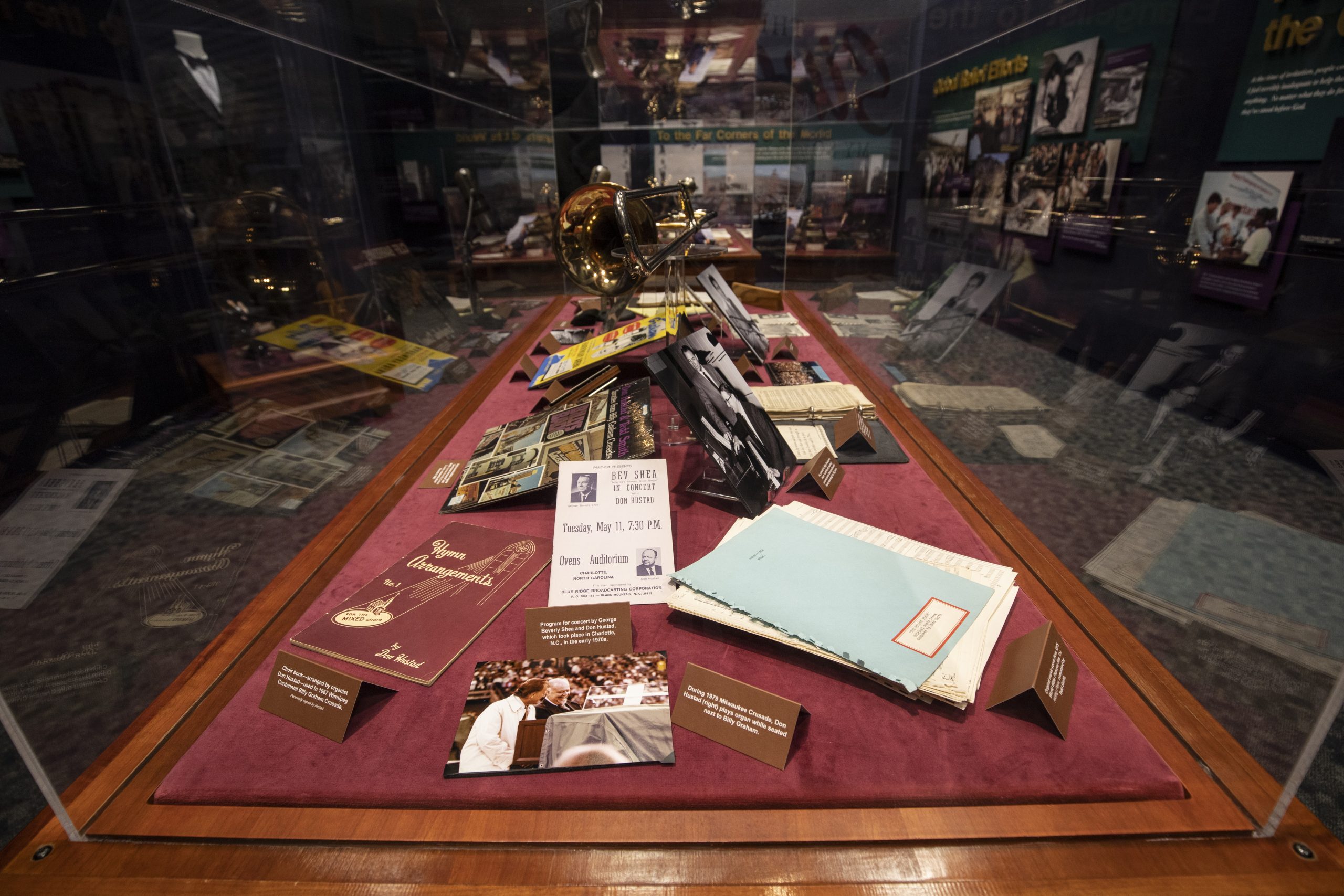 "Then Sings My Soul" runs through the end of July. For more information about this exhibit, click here.