Billy Graham visited hundreds of places around the world, preaching the Gospel to all. Many of those places held pivotal events for the ministry, including the state of California. History continues to be made on the west cost as Billy's son, Franklin Graham, took the Gospel there in 2018.
THEN: 1949 — Billy Graham's Los Angeles Crusade
The historic 1949 Los Angeles Crusade brought Mr. Graham and his ministry to national attention. It was scheduled for three weeks, but ran for an unprecedented eight weeks.
In his autobiography, Billy Graham reflected on the Crusade: "Until then it had not fully registered with me how far-reaching the impact of the Los Angeles Campaign had been. I would learn over the next few weeks that the phenomenon of that Los Angeles tent Campaign at Washington and Hill Streets would forever change the face of my ministry and my life." Read more »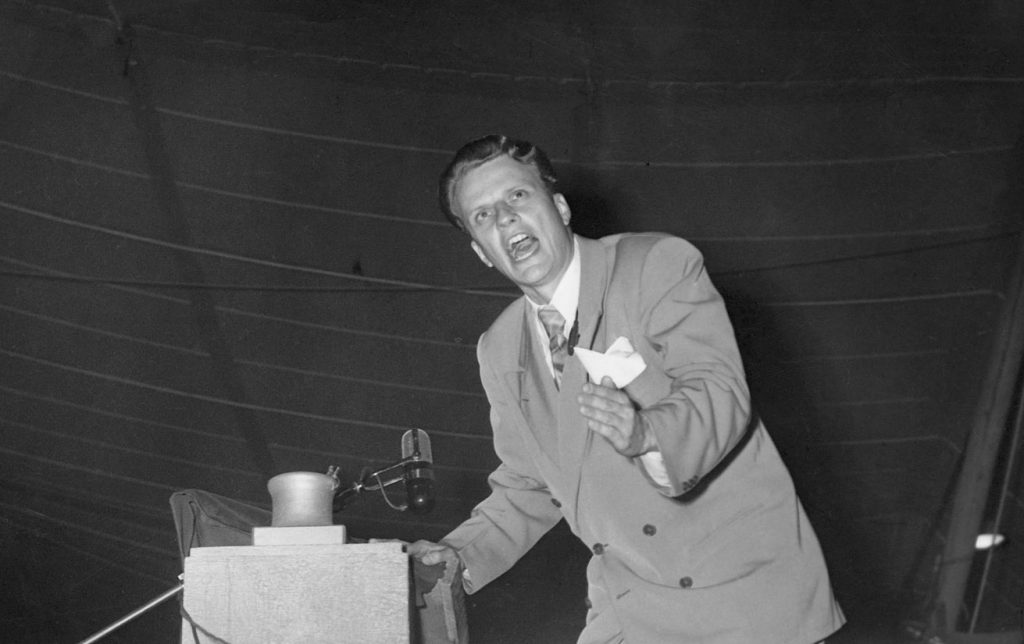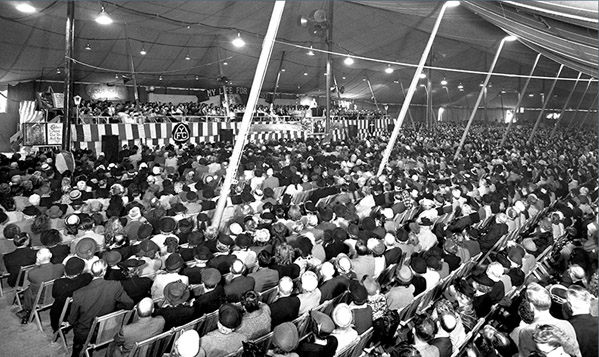 NOW: 2018 — Franklin Graham's Decision America California Tour
A lot has changed since the late 1940s, but unchanged is the Gospel of Jesus Christ. Franklin Graham proclaimed that Good News to 10 different cities in California from May 10 – June 5, 2018.
In recapping his time in California, Franklin Graham said, "In two and a half weeks we went to 10 different cities, preaching the truth from God's Word about sin and salvation. All the events were outdoors in large parks, fairgrounds, or amphitheaters. People brought lawn chairs or blankets to sit on as they listened to the music and to the message. In all, over 57,000 Californians came out to hear the Gospel proclaimed, and we praise God for thousands who indicated making a life-changing decision for Christ. So many people thanked us for coming. I thank you for praying for me. It is God who did all this, and we give Him the glory."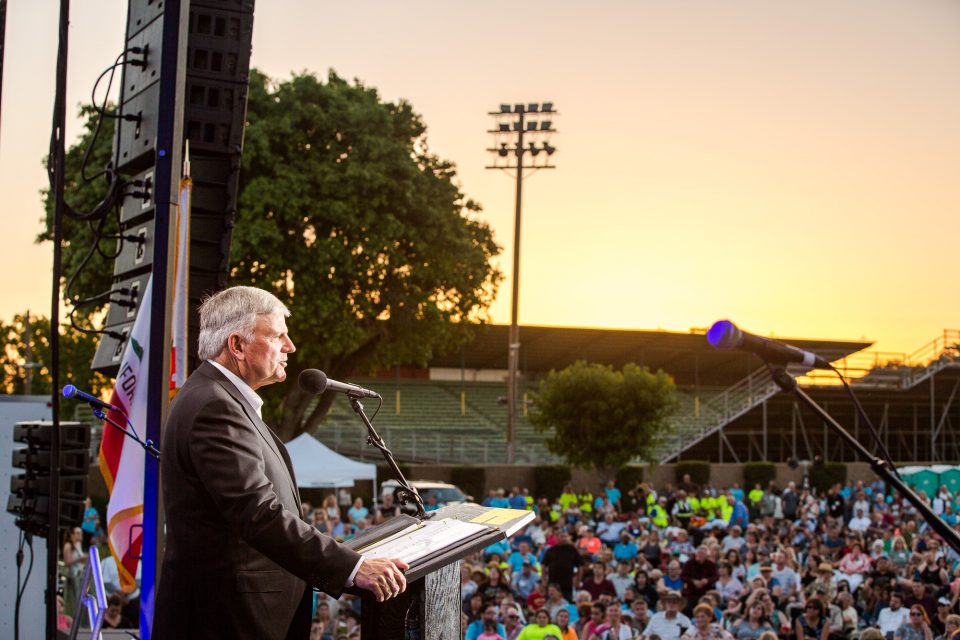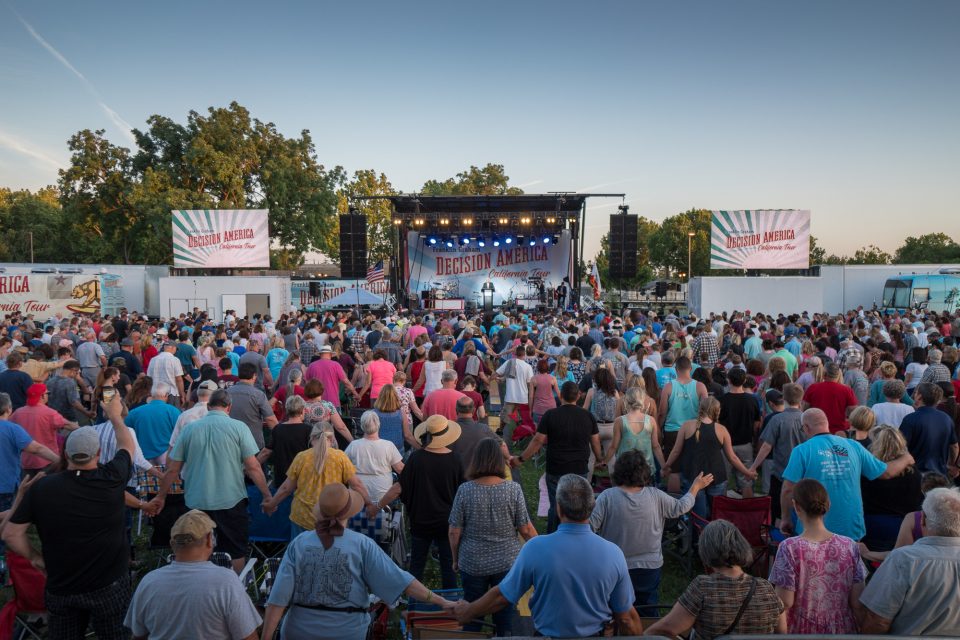 And of course, we had to share with you how the advertising has changed over time. Below is a comparison of a 1949 poster and a 2018 poster.