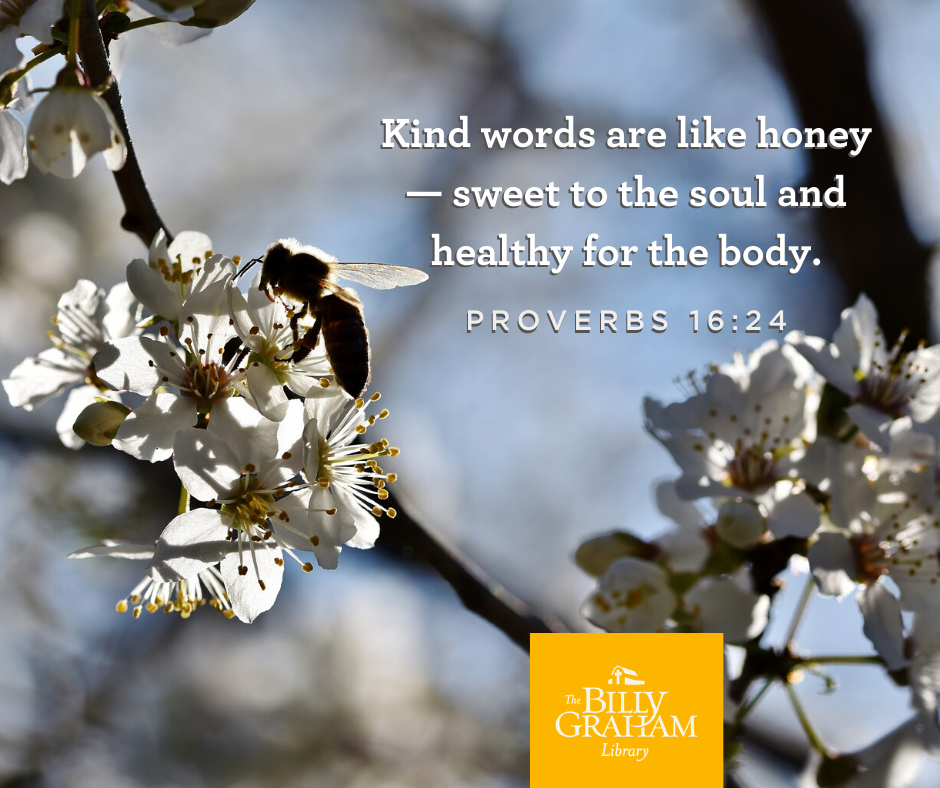 Summer is finally here!
As we've shared in the past, Ruth Bell Graham encouraged all of her children and grandchildren to learn God's Word; to memorize Scriptures and store them in their hearts. Throughout the Bible you will find verses about honey.
Today, we're sharing a coloring sheet for your kids to color with this verse: "Kind words are like honey— sweet to the soul and healthy for the body." Proverbs 16:24
Right-click on the image below to save it and print it out at home, or download a PDF here.