George Beverly "Bev" Shea was born in Winchester, Ontario, Canada on February 1, 1909. His father was a Wesleyan Methodist minister, and his mother filled the house with music from their much-loved Bell piano.
Bev's life was always full of music. His father taught him how to play the violin, and his mother instructed him on the piano and organ. Bev first began singing in the choir at church before later joining his college glee club.
His "big break" came when he participated in an amateur hour program hosted by Fred Allen on NBC radio. He won second place and became a huge fan-favorite. This experience led to Bev auditioning for other radio programs, but he turned down offers to sing secular music. He didn't feel right about using his talents to sing about anything other than God's love.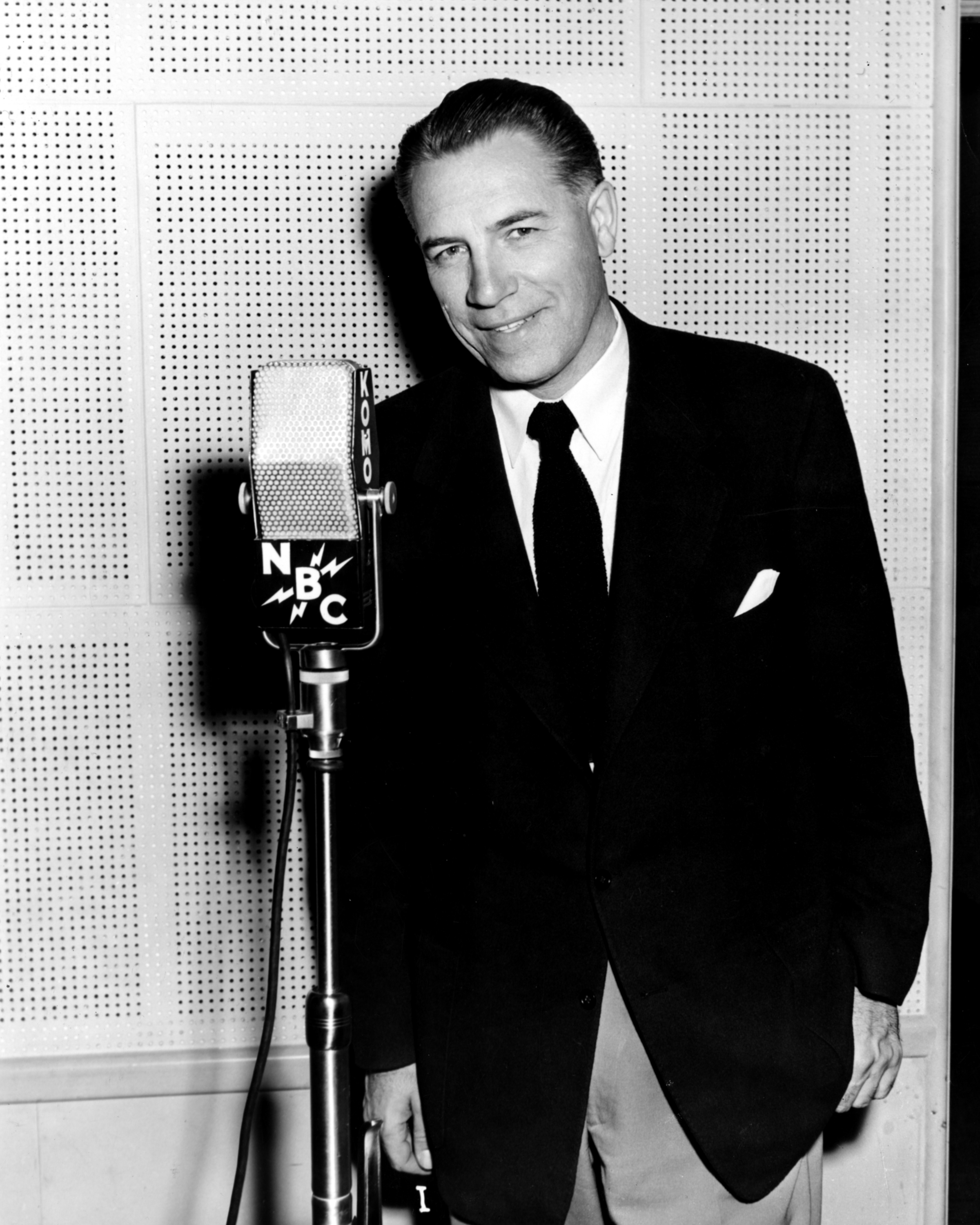 Eventually, Bev became a regular on Gospel radio programs and became a noted Gospel recording artist. He was already a recognized performer when Billy Graham approached him about joining his new radio program "Songs in the Night" in 1943.
Bev was also a gifted songwriter, composing music for well-known hymns such as "I'd Rather Have Jesus" and "The Wonder of It All."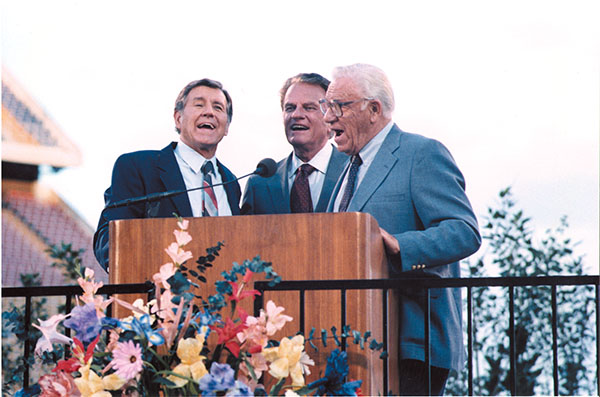 Bev later joined the Billy Graham Crusade team and became the platform's mainstay with his bass-baritone voice, carrying the Gospel around the world via music. Through his time with the Crusade ministry, it is believed that Bev sang live in front of more people than anyone else in history, singing on every inhabited continent. Billy Graham said of his music, "I've been listening to Bev Shea sing for more than 50 years, and I would still rather hear him sing than anyone else I know."
Over the course of his life, George Beverly Shea received ten Grammy nominations, two Grammy Awards, including a Lifetime Achievement Grammy, and was appointed to the Gospel Music Association Hall of Fame.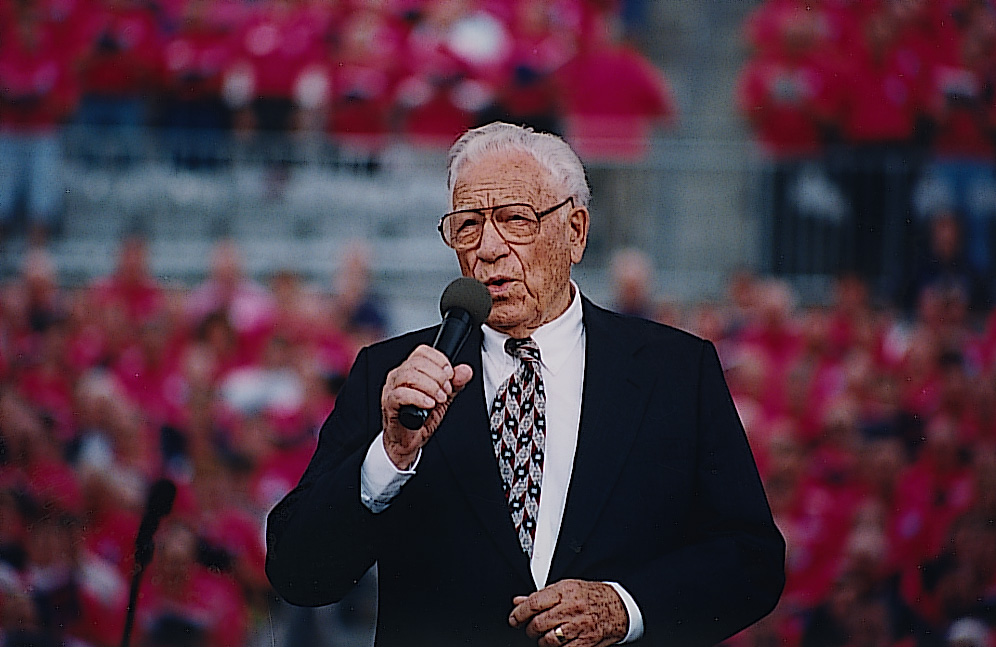 George Beverly Shea's significant contributions to the Billy Graham Crusade ministry are featured in the newest exhibit at the Billy Graham Library, "Then Sings My Soul." In the exhibit, guests have the opportunity to see never-before-seen items, including George Beverly Shea's violin and his two Grammy Awards.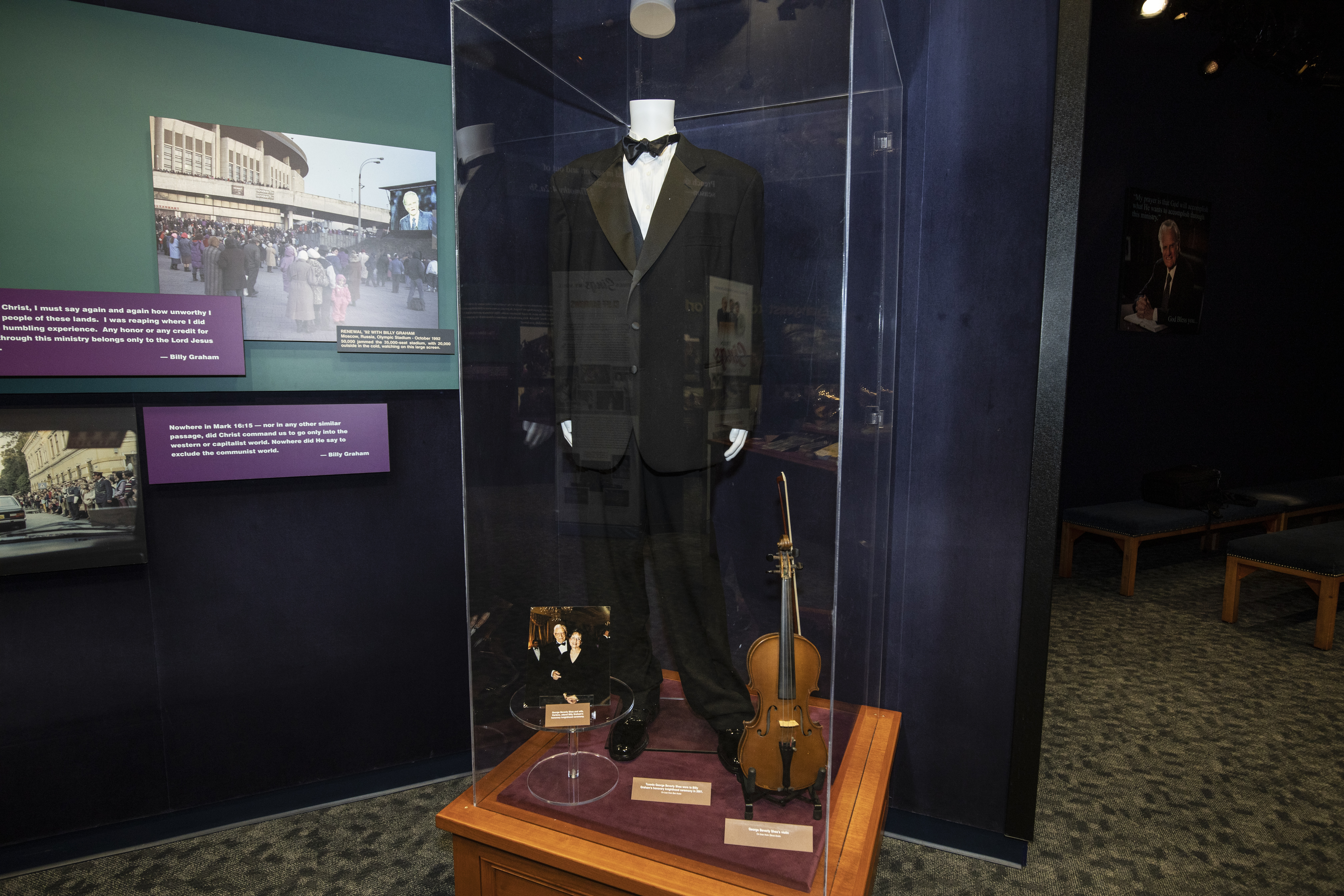 To find out more about the Then Sings My Soul special exhibit, click here.