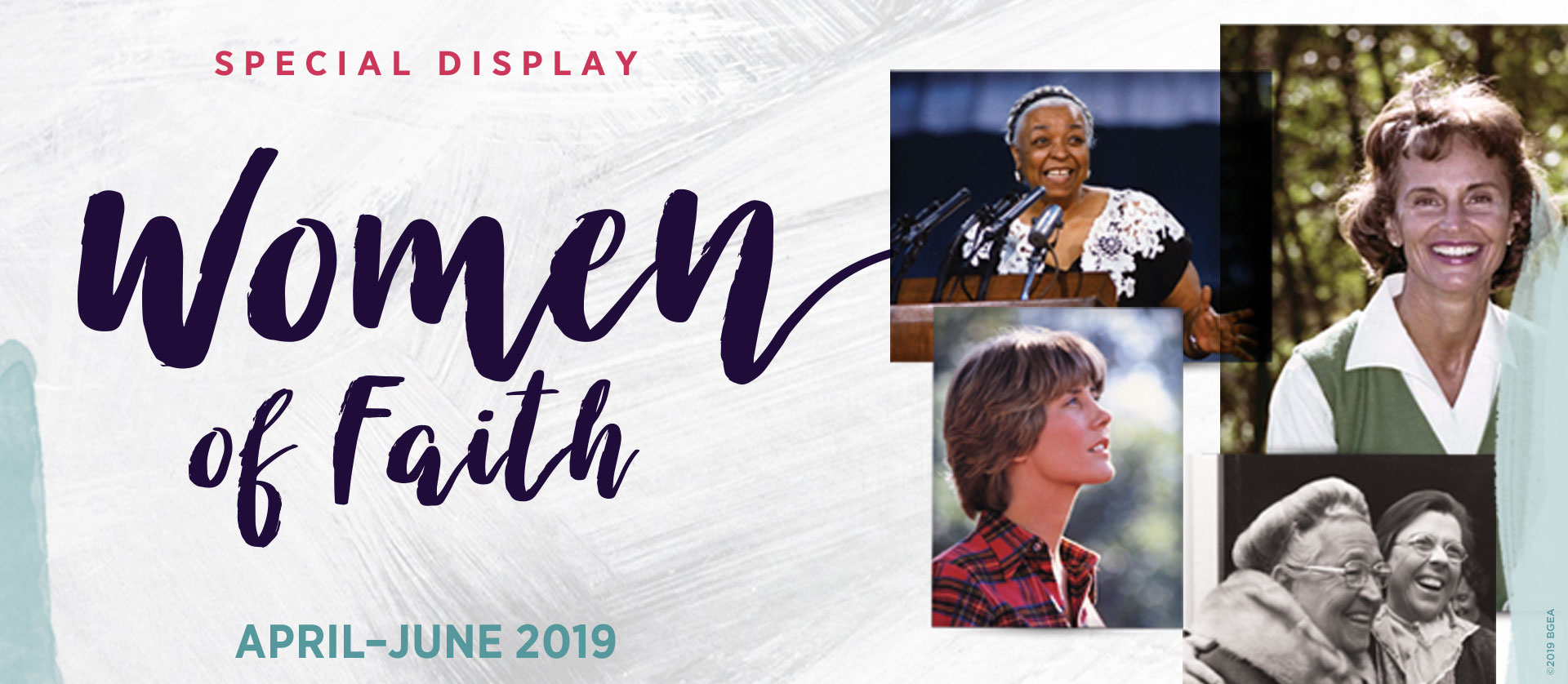 God has used women from many different walks of life to share His love with people all across the globe through the Billy Graham Evangelistic Association. Come to the Library now through June to see our special display: Women of Faith — and be inspired by the stories of women like blues singer Ethel Waters, Holocaust survivor Corrie Ten Boom, author and leader Joni Eareckson Tada, and Billy Graham's wife, Ruth Bell Graham. In this video, you will hear inspiring messages from some of the women featured in the display.
Through the stories and memorabilia in this display, guests will discover how these women's strength, creativity, and wisdom helped enrich and expand a ministry that the Lord is still using to touch lives today. Below are just a few of the artifacts featured:
The original certificate of release for Corrie Ten Boom from the Ravensbruck Concentration Camp in 1944
The first edition copy of Peace with God owned by Ruth Graham — including her notes for the revision throughout
The script for the World Wide Pictures movie "Joni"
A poem written for Ethel Waters by Langston Hughes in 1939
This special display is free to the public and no pre-registration is required. For more information, please call 704-401-3200.