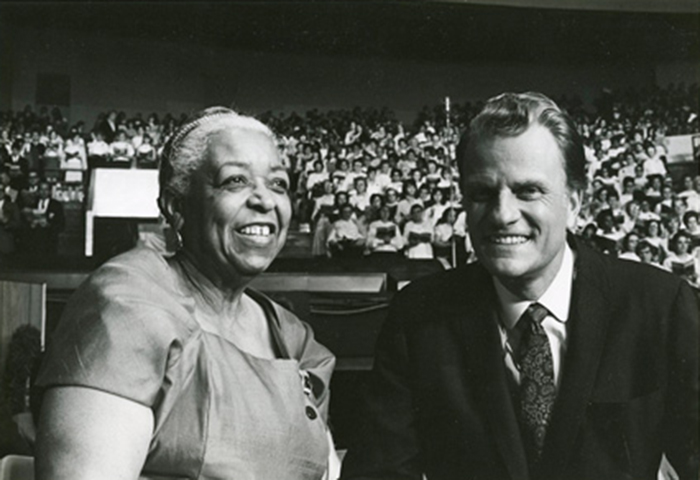 Billy Graham held a milestone Crusade in New York's Madison Square Garden in 1957. It was at this Crusade when actress and singer Ethel Waters came anonymously to the meeting and rededicated herself to Christ. Cliff Barrows learned that she was there and asked her to do a solo. After that, she joined the choir.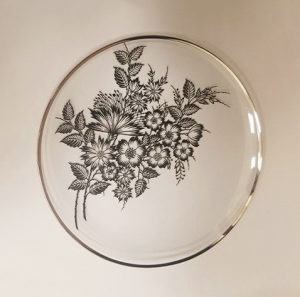 Ethel later became a regular soloist at Billy Graham Crusades, most noted for her rendition of "His Eye Is on the Sparrow."
Our archive feature this month is a crystal plate with sterling flowers and rim that once belonged to Ethel Waters.
See more archive items from her and other influential women of faith in our current special display at the Library, and watch a snippet of her singing in the video below.