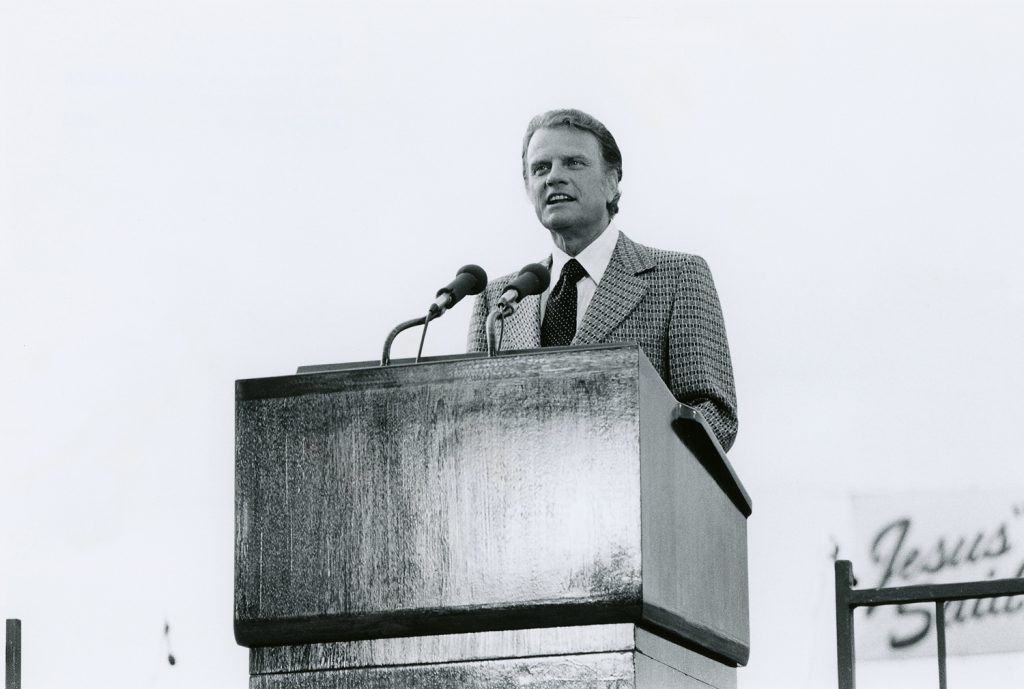 Two years ago today, on February 21, 2018, Billy Graham went home to be with the Lord. Billy Graham dedicated his life to sharing the love and hope of Jesus Christ with nearly 215 million people in more than 185 countries and territories through his Crusades and meetings. Hundreds of millions more have also been reached through television, video, film, and webcasts.
Billy Graham was a devoted husband, loving father, compassionate friend, and true minister of the Gospel. He was always prepared to share the message of hope in Christ, and though his mission evolved as technology opened doors to the world, his message remained the same. His legacy is carried out today by the Billy Graham Evangelistic Association and the members of the Graham family.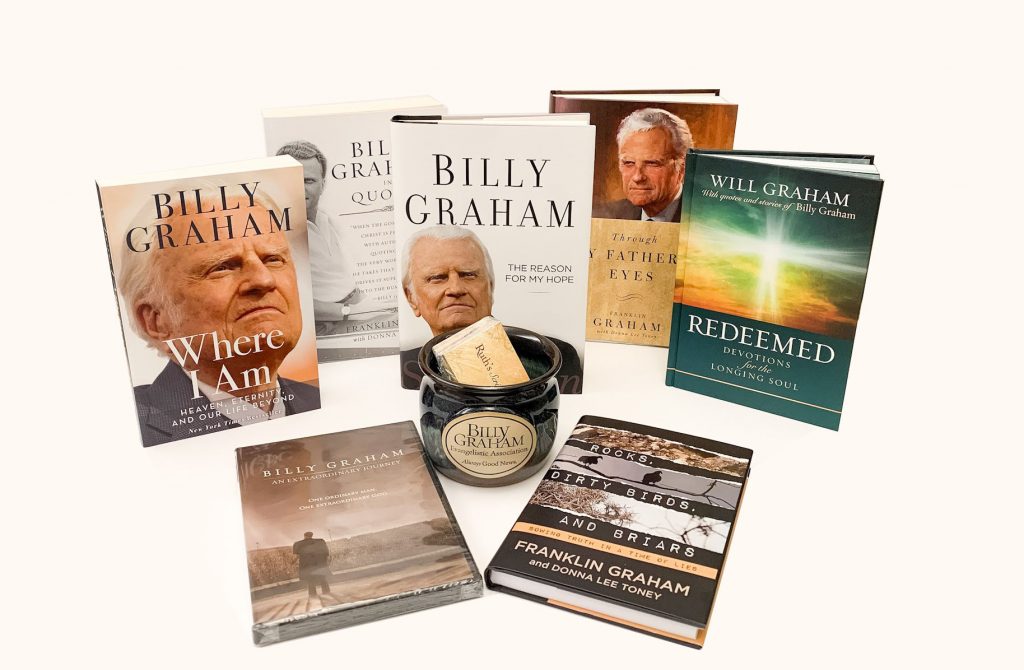 In honor of the second anniversary of Billy Graham's homegoing, we are giving away some of our favorite resources from Billy Graham and his family. The giveaway includes:
"Where I Am: Heaven, Eternity, and Our Life Beyond" by Billy Graham
"Redeemed: Devotions for the Longing Soul" by Will Graham
"The Reason for My Hope" by Billy Graham
"Billy Graham in Quotes" by Franklin Graham with Donna Lee Toney
"Through My Father's Eyes" by Franklin Graham with Donna Lee Toney
"Rocks, Dirty Birds, and Briars" by Franklin Graham with Donna Lee Toney
"Billy Graham: An Extraordinary Journey" DVD
A BGEA stoneware bowl with Ruth Graham's Scripture cards
To enter to receive the "legacy giveaway," share in the comments below how Billy Graham's ministry has impacted your life. Two winners will be chosen randomly from comments received at https://billygrahamlibrary.org/blog-legacy-giveaway before Monday, Feb. 24, 2020 at 11:59 p.m. ET. No purchase necessary. Odds of winning depend on the number of comments received. Void where prohibited. U.S. only.