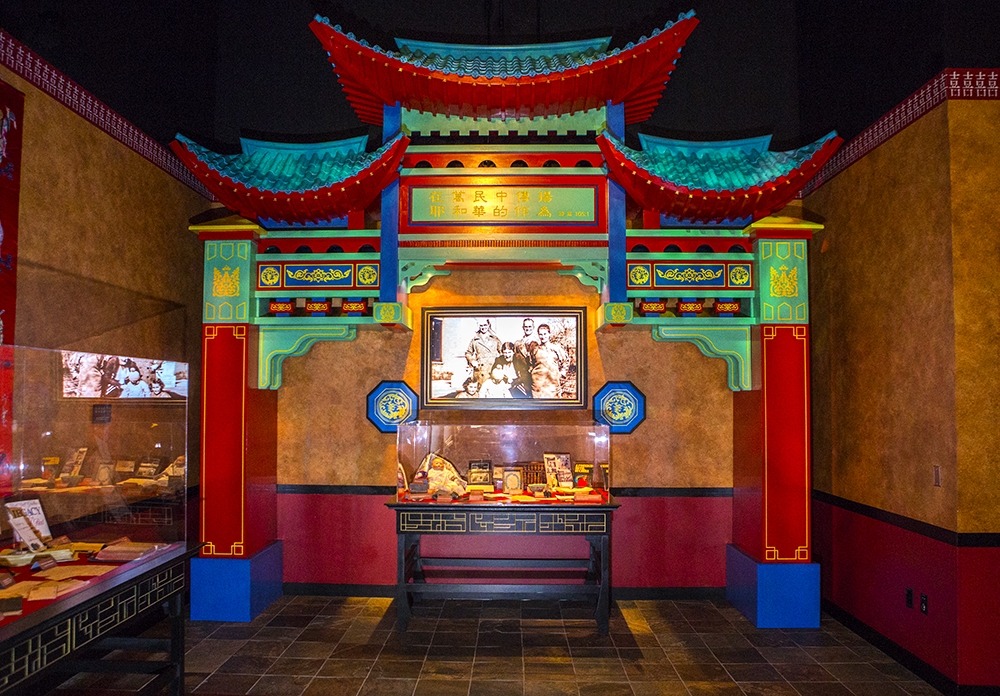 Ruth Bell Graham was born to missionary parents in China and spent most of her childhood there. To symbolize her upbringing, a pagoda with Psalm 105:1 is part of the display in the "Footprints of a Pilgrim" gallery in The Journey of Faith tour at the Billy Graham Library. This gallery also includes many mementos of Ruth's life, including drawings, writings, letters, photos, and more.
As we've shared in the past, Ruth Bell Graham encouraged all of her children and grandchildren to learn God's Word; to memorize Scriptures and store them in their hearts. Throughout the Bible you will find verses about honey.
Today, we're sharing a coloring sheet with the Chinese pagoda that is represented in The Journey of Faith with this verse: "Make known among the nations what the Lord has done" Psalm 105:1.
Right-click on the image below to save it and print it out at home, or download a PDF here.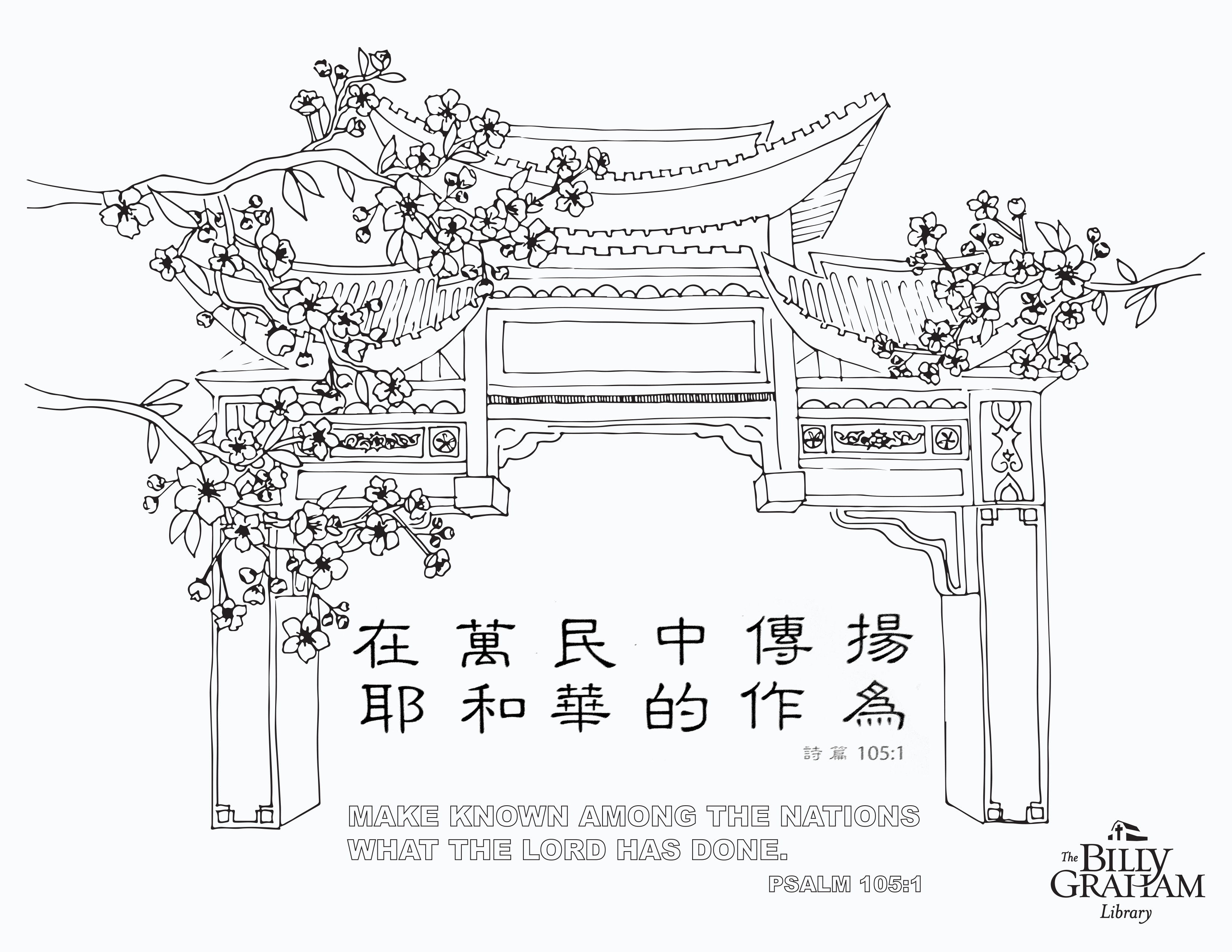 Plan your visit to the Billy Graham Library to learn more about Ruth Bell Graham. You can also check out the virtual tour of "Ruth's Room" from our virtual tour series.