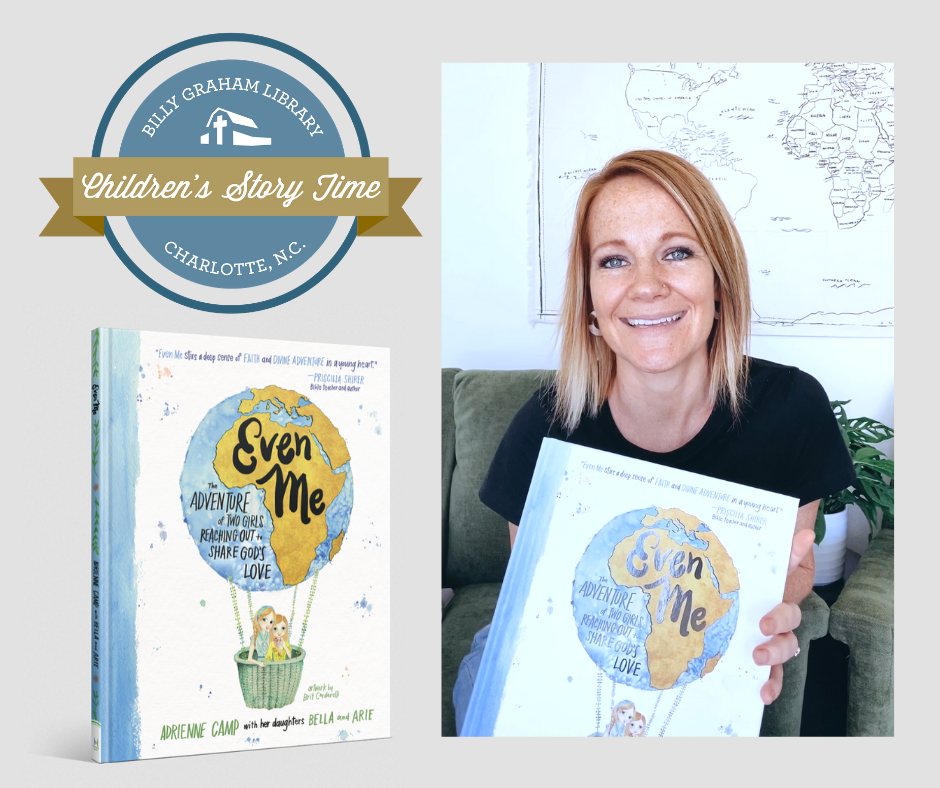 Today for Children's Story Time we have a very special video. Adie Camp, wife of Christian musician Jeremy Camp, reads "Even Me," a book she wrote with her daughters Bella and Arie.
We hope you enjoy this story, written from the viewpoint of Bella and Arie from their time doing missions in Uganda with their dad.
"Even Me" was recently a Bessie's Pick feature in Ruth's Attic at the Billy Graham Library and is available for purchase in our Charlotte store. Find out more in the link below.
Learn more about Adrienne and Jeremy Camp and their ministry at speakinglouder.com. You can also follow Adie on Facebook or Instagram.