May 20, 2020
Franklin & Bessie's Pick—May 2020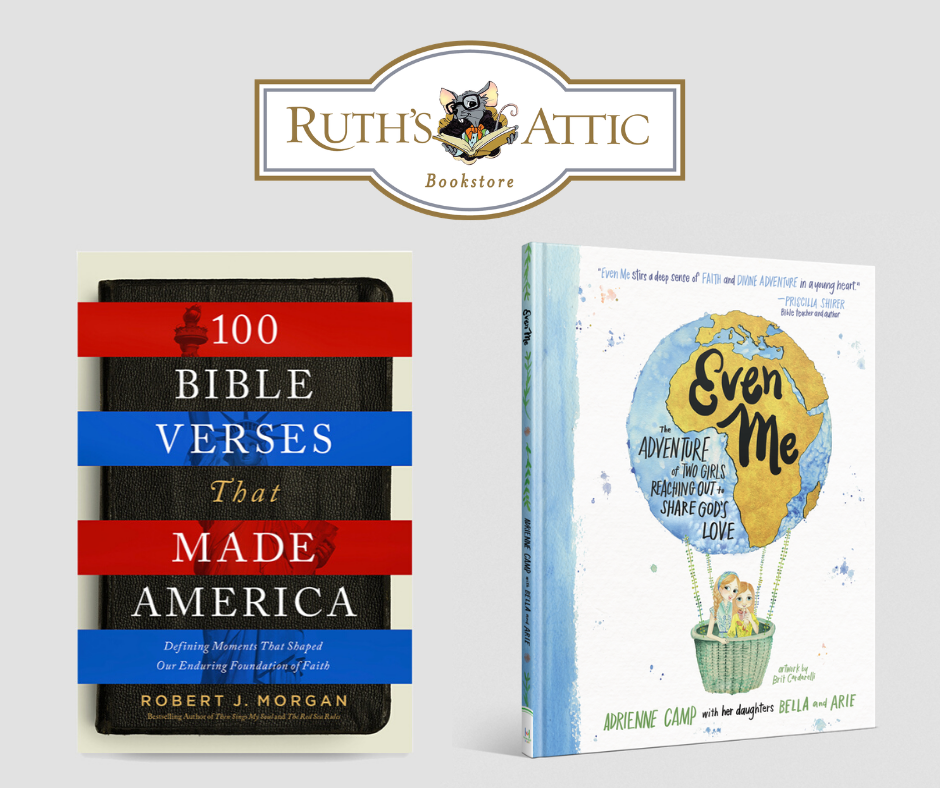 This May at Ruth's Attic Bookstore, we're featuring books picked by Franklin Graham and Bessie the Cow. Each month, Franklin picks a book based on its inspirational message, while Bessie picks a book for children to enjoy.
Franklin's Pick: 100 Bible Verses that Made America by Robert J. Morgan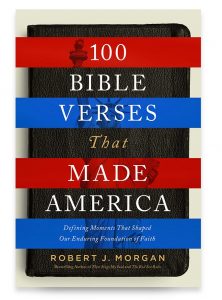 The Bible has played a starring role in American history from our nation's beginnings. When George Washington was sworn into office as our first president, he did not place his hand on the Declaration of Independence or the Constitution of the United States, as hallowed as those documents are. Instead, he swore upon and even kissed the Bible to sanctify this important moment. The Bible, Washington knew, had ushered American history to this point.
Trying to explain American history without its Bible is like trying to understand the human body without its bloodstream. Had there been no Bible, there would be no America as we know it. It is the Bible that made America.
While not every Founding Father was a Christian, a Bible-believer, or a paragon of virtue and not every leader has honored the Bible nor appreciated its influence, there is an undeniable history of leaders who've been intimately acquainted with the contents of the Bible, who've studied its scriptures and respected its teachings. Journey with Robert J. Morgan as he teaches about the Bible's role in the defining moments and impact on the people of our nation's history, reminding us of the beauty at the intersection of faith and country and reigniting our hearts' passions for both.
Bessie's Pick: Even Me: The Adventure of Two Girls Reaching Out to Share God's Love by Adrienne Camp with daughters Bella and Arie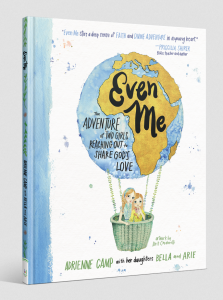 Even Me follows kid sisters Bella and Arie on their mission trip to Africa. Join this pair as they prepare for their long journey, travel to their faraway destination, meet and serve the people of Uganda, and share the spiritual lessons the Lord taught them along the way.
As Bella and Arie's adventure unfolds, children will experience a new culture and see what a short-term mission trip looks like, from fundraising to service projects to sharing about Jesus. They will learn that regardless of culture, class, or color, all people are made in God's image and loved equally by Him.
Most important, young ones will discover that God can use them to accomplish great things. Use this story to spark meaningful conversations about His purpose and plan for children's lives.
Contact Ruth's Attic Bookstore at the Billy Graham Library to purchase your copy of these featured books and more. Call (704) 401-3242 or email ralibrary@bgea.org. Orders can be shipped within the U.S. or curbside pickup is available in Charlotte, N.C., at the Billy Graham Library.