March 8, 2019
An Inside Look at Billy Graham's Life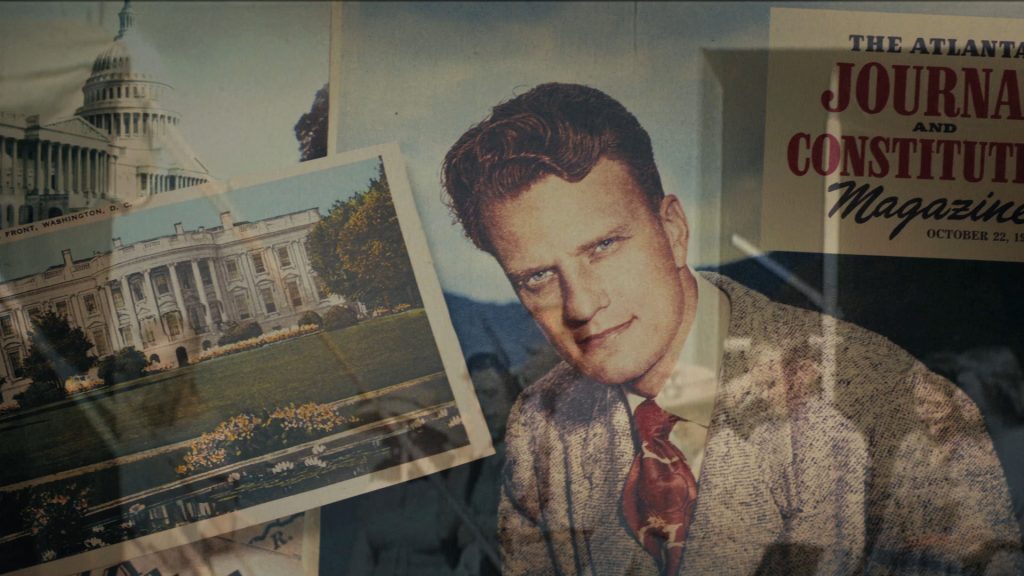 From his humble beginnings as a farm boy to taking the stage in front of millions, Billy Graham had quite the extraordinary journey.
Here at the Billy Graham Library, we take visitors through The Journey of Faith tour where they can retrace Mr. Graham's dynamic life through stunning videos, photos, and memorabilia. In addition to the tour, we sell a very special DVD in our bookstore called 'Billy Graham: An Extraordinary Journey,' which allows viewers to witness how God worked through Mr. Graham to transform lives over seven decades of ministry.
Today, we're excited to bring you the good news that this film is now available on Netflix—so people around the world can take an inside look at Billy Graham's spiritual and personal life.
This film features rare footage and interviews from presidents, celebrities, family and close friends. In addition, the video covers a variety of historical events that occurred throughout his 99 years, including the Civil Rights Movement and 9/11.
The documentary first aired in March 2018 after Mr. Graham's death. It later became available on DVD and Amazon Prime, where it has received a rating of 4.9 out of 5 stars. Some viewers' remarks include:
This documentary presents a beautiful picture of a man that is not commonly seen in our world today. A man who wholeheartedly loved Jesus, and also wholeheartedly loved people. Mr. Graham did not push petty agendas, nor did he compromise his convictions because of political or social pressures. May God give the world many more with such a true moral and spiritual compass.
A perfect source to help people learn about what a great man Billy Graham was and his contribution to spreading God's Word here on earth. For myself, it's a reminder of when I actually attended a Billy Graham crusade in Omaha as a teenager and how it impacted my life in a positive way. Nice to have a snippet of his life and legacy available on DVD to watch over and over.
With the release on Netflix, more people can experience an incredible story that only God could have orchestrated. Find the film on Netflix in the United States, Canada, U.K., Ireland, Australia, New Zealand and South Africa.