On Nov. 9, 1989, the Berlin Wall fell marking the end of a communist country in Germany and the new era of freedom in eastern Europe. Billy Graham had first visited behind the Iron Curtain in 1959 as a tourist and left "with a dream, a hope, and a prayer that someday I, along with others, might proclaim the Gospel throughout" those communist-run countries.
In his autobiography, Just As I Am, Billy Graham recounted visiting many of the countries throughout Europe that had a profound impact on his ministry and left him with a desire to share the peace offered by God through Jesus Christ to those he encountered there.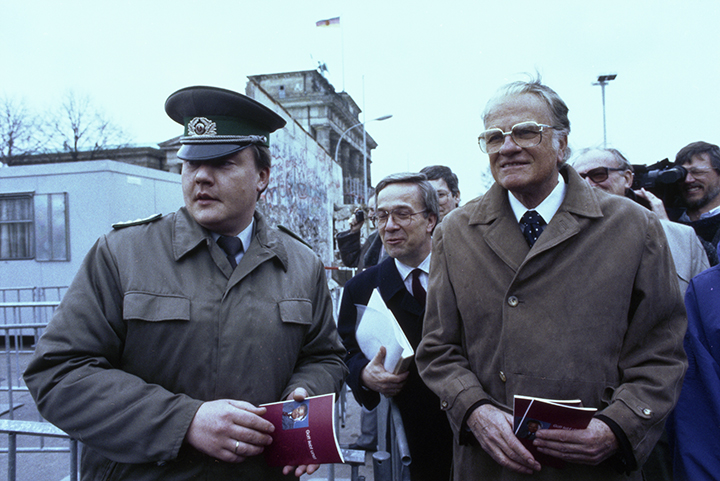 A New Day Dawning
"Very few people – including me – ever imagined that Communism in eastern Europe and the Soviet Union would collapse almost overnight. For years I had been saying privately that Soviet-style Communism was both unworkable and unnatural and couldn't last indefinitely. But as we approached the mid-1980s, no one could have predicted that in half a dozen years the Berlin Wall would be torn down and the Soviet Union disbanded.
And yet as we traveled to that part of the world we were already seeing definite signs that change was taking place. I was convinced it was only a matter of time before those first trickles became torrent."

Openings of the Curtain
Billy Graham was able to share the Gospel behind the Iron Curtain in a time when Communism rule left many denominations abandoned. His message of peace in countries including East Berlin, Czechoslovakia and the Soviet Union brought hope to hundreds of thousands living in the Eastern Bloc.

Piercing the Wall
Guests to the Library are transported back to a period of intense international conflict as they view a realistic reproduction of a segment of the Berlin Wall. Barbed wire, guard posts, and barricades line the room to portray what life was like in eastern Europe before the fall of communism.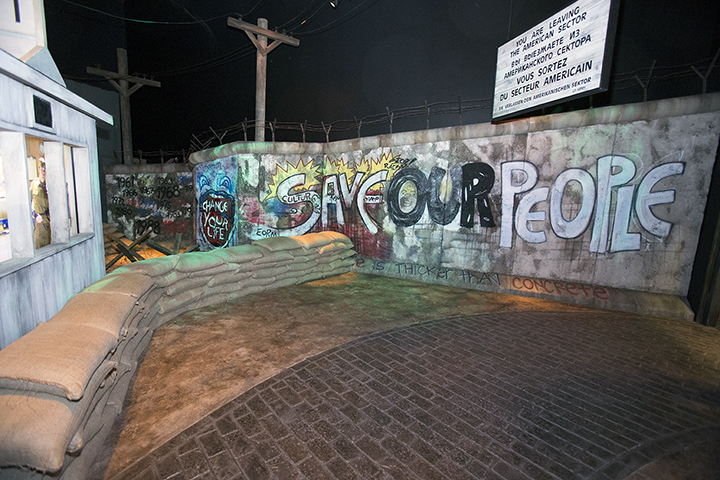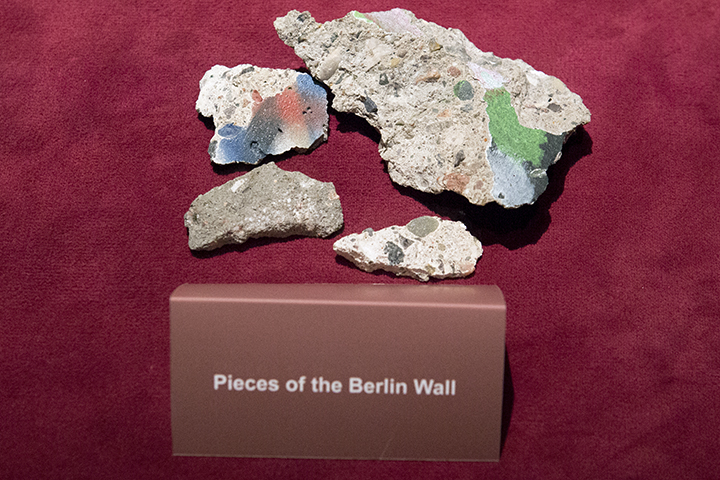 Voices are heard, speaking first in German and then English, at a replica of "Checkpoint Charlie," the infamous border checkpoint between East and West Berlin during the Cold War. A video shows how Billy Graham was able to go behind the "Iron Curtain" when he was invited to speak in Yugoslavia, Hungary, Poland, Russia, and Romania during a period when little or no Christian activity was permitted in these countries. Testimonies from individuals who heard Graham speak in these countries describe the large crowds and significant impressions Graham's visits made on their countries. As guests exit this exhibit, they hear and see video footage of the Russian Army singing, "The Battle Hymn of the Republic."

Teaching the Next Generation
Today, the Billy Graham Library is taking students on a deeper look into Billy Graham's ministry during the Cold War. As the first of a several lesson plans that meet national curriculum standards, Billy Graham and the Cold War is targeted for students at the twelfth grade to college sophomore grade levels. Each lesson is divided into three segments: pre-visit activities, things to do during the Library tour and post-visit activities. For the Cold War curriculum, for example, students might watch a video clip from Mr. Graham's visit to Romania in 1985, read a section of his biography, Just As I Am, or review major Cold War themes before going to the Library.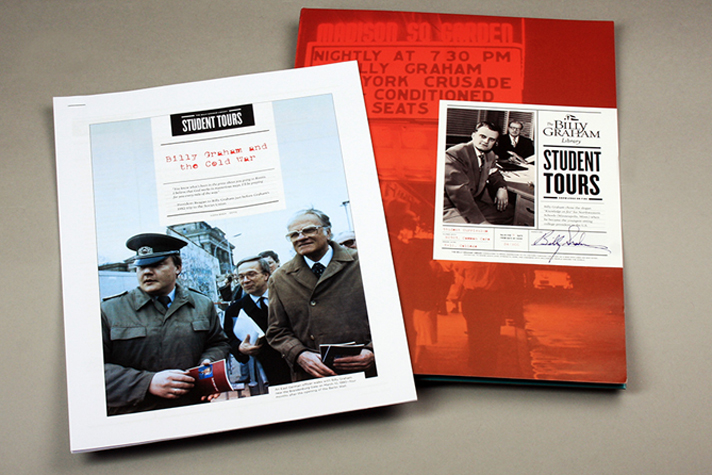 Homeschool groups visiting the Library now through December have an opportunity to preview this new learning tool. To access the Library's free student curriculum, email LibraryEvents@bgea.org or call 704-401-3263. Group leaders who use the curriculum for grades 9-12 by the end of the year will receive a complimentary gift of appreciation. Three different student tour curriculum plans that are tailored to reach various grade levels from second grade through college level are planned for 2015.