June 26, 2012
A Poem from Ruth Bell Graham
From Sitting by My Laughing Fire: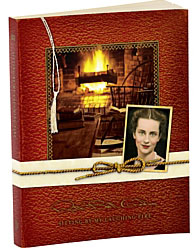 Don't crowd me.
I need room to grow,
to stretch my wings,
breathe deep and slow;
to look about,
to think things through;
don't hem me in,
don't block the view.
Don't push me;
I need time to grow,
to savor life from day
to day; freedom to go
at my own pace;
leisure to live more thoroughly,
unherded and unhurried, please;
just let me BE.
Don't stalk me.
Follow where He leads
though it may mean
another path, one needs
one single aim in life:
follow well, work hard,
obedient and faithful. So
Go! – after God.