June 14, 2015
Volunteer Spotlight – June 2015
At the Library we are blessed to have volunteers serving in many roles, which include welcoming guests at the Graham Family Homeplace or at the entrance to the Library, assisting guests through the galleries or praying with guests in our prayer area.
Each month we recognize one of our volunteers and we want to share our appreciation of them with you.
Meet Ian Williams who was recognized in our volunteer spotlight for June 2015.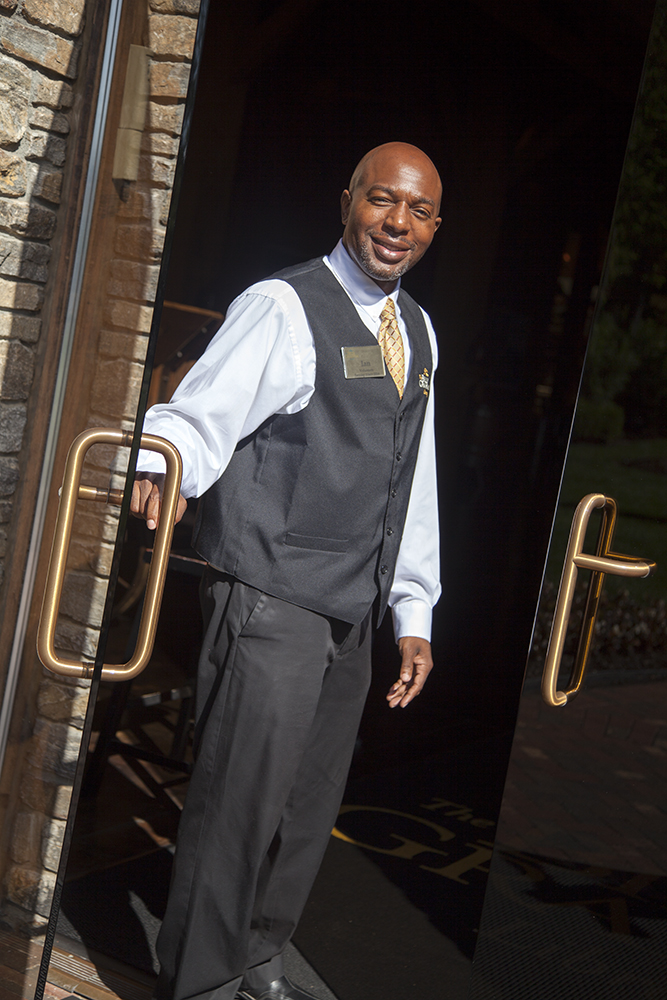 Ian was born in St. Mary, Jamaica. He serves in several areas at the Library, including the Homeplace and as a front door greeter. He previously volunteered at Jackson Park Ministries.
When asked why he became a Library volunteer, Ian responded, "I like to share Jesus with people." His favorite part of working at the Library so far is having the opportunity to meet people from all over the country and the world.
Ian's favorite verse is John 1:17 that says, "For the law was given through Moses; grace and truth came through Jesus Christ." He requests prayer for our nation and our families.
Want to learn more about Ian and the other volunteers at the Billy Graham Library? You can join them in being a volunteer. Learn more on our website.