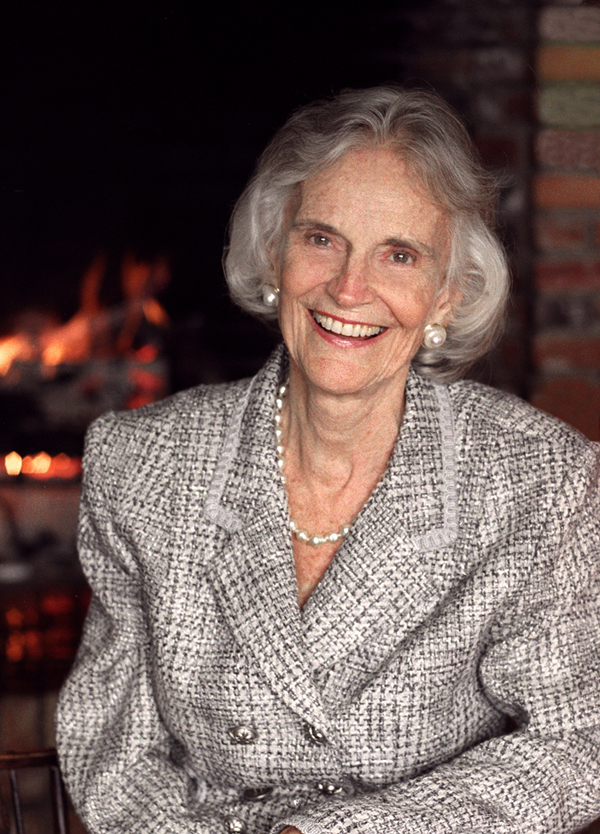 Five years ago today, Ruth Bell Graham went home to be with Jesus.  As we reflect on her life, here's an excerpt from Billy Graham's book Nearing Home, that describes an anecdote about her gravestone that we wanted to share.
My wife, Ruth, however, was one of those who could lighten heavy hearts, especially mine. I will never forget when she announced what she wanted engraved on her gravestone, and for those who have so respectfully visited her gravesite at the Billy Graham Library, they have noticed that what she planned for was carried out to the letter.
Long before she became bedridden, she was driving along a highway through a construction site. Carefully following the detours and mile-by-mile cautionary signs, she came to the last one that said, "End of Construction. Thank you for your patience." She arrived home, chuckling and telling the family about the posting. "When I die," she said, "I want that engraved on my stone." She was lighthearted, but serious about her request. She even wrote it out so that we wouldn't forget. While we found the humor enlightening, we appreciated the truth she conveyed through those few words. Every human being is under construction from conception to death. Each life is made up of mistakes and learning, waiting and growing, practicing patience and being persistent. At the end of construction – death – we have completed the process.
If you visit The Billy Graham Library, you can a visit a room dedicated to Ruth Bell Graham's life. You can also see her burial site in the Memorial Prayer Garden, where you'll see the message described above. Also, Billy Graham, who talks often about how much he misses his dear wife of nearly 64 years, just this week had a beautiful flower arrangement placed on the site. The card is short and sweet: "All my love, Billy."