June 12, 2014
The Path of a Preacher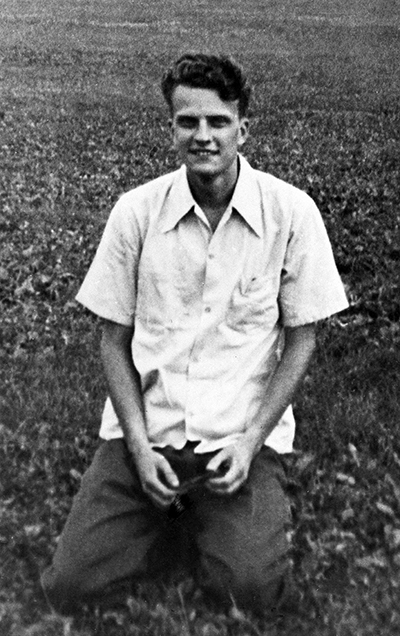 At the age of twelve, a young Billy Graham gave his first public speech – a rehearsed portrayal of Uncle Sam taught by his mother and given at his school pageant. Billy vowed never to speak in public again.
A rambunctious and energetic child, as described by his mother, Billy himself said that he spent entirely too much time playing baseball and working on his father's farm and not enough time in books. That all changed in the fall of 1932.
An evangelist named Mordecai Ham was preaching at weeks' long revival meetings in Charlotte, N.C. For the first month, Billy avoided his parents and friends urgings to attend. Then after hearing that a group of students from a neighboring high school would protest at one of the meetings, Billy's interest peaked as he wanted to witness the hubbub. From that night on Billy attended the meetings, first sitting in the back of the packed auditorium, then volunteering to be part of the choir. It was just a few days before his sixteenth birthday that Billy was moved to commit his life to Christ during one of the Ham Revival meetings.
His spiritual commitment sparked a change of heart in Billy that he found hard to define. "Most remarkable of all – to me at least – was an uncharacteristic enthusiasm for my studies!" said Billy. In his book, Just As I Am, he recalls that he still lacked purpose and direction for his outlook in life, but that his spiritual growth was developing immensely.
With a year and a half left before he finished high school, Billy went to hear other revivalists and evangelists that came through Charlotte, several of whom stayed at the Graham home including a young man named Jimmie Johnson. Billy accompanied Johnson as he went to preach at a prison one weekend and without warning found himself sharing his conversion story.
"I tried, with my knees knocking. The ten or so prisoners looked off into the distance or picked their teeth for the two or three minutes I spoke. Jimmie claimed I did quite well, once I got going. It was the first public utterance I had given of my faith, but it reinforced my conviction that I would never become a preacher.
I kept asking myself, 'What are you going to be when you grow up?'
I was looking forward to . . . college, but I still liked squatting on a milking stool in the cow barn.
The first evangelist I had ever heard, Billy Sunday, had been a ball player before he became a preacher. The second one, Mordecai Ham, had been a traveling salesman before he became a preacher. I had done both: played ball and sold stuff on the road.
I had been converted for two years now, but surely the Lord wouldn't require me to follow in their steps and become a preacher too! Hadn't I ruled out that profession . . . a long time ago?"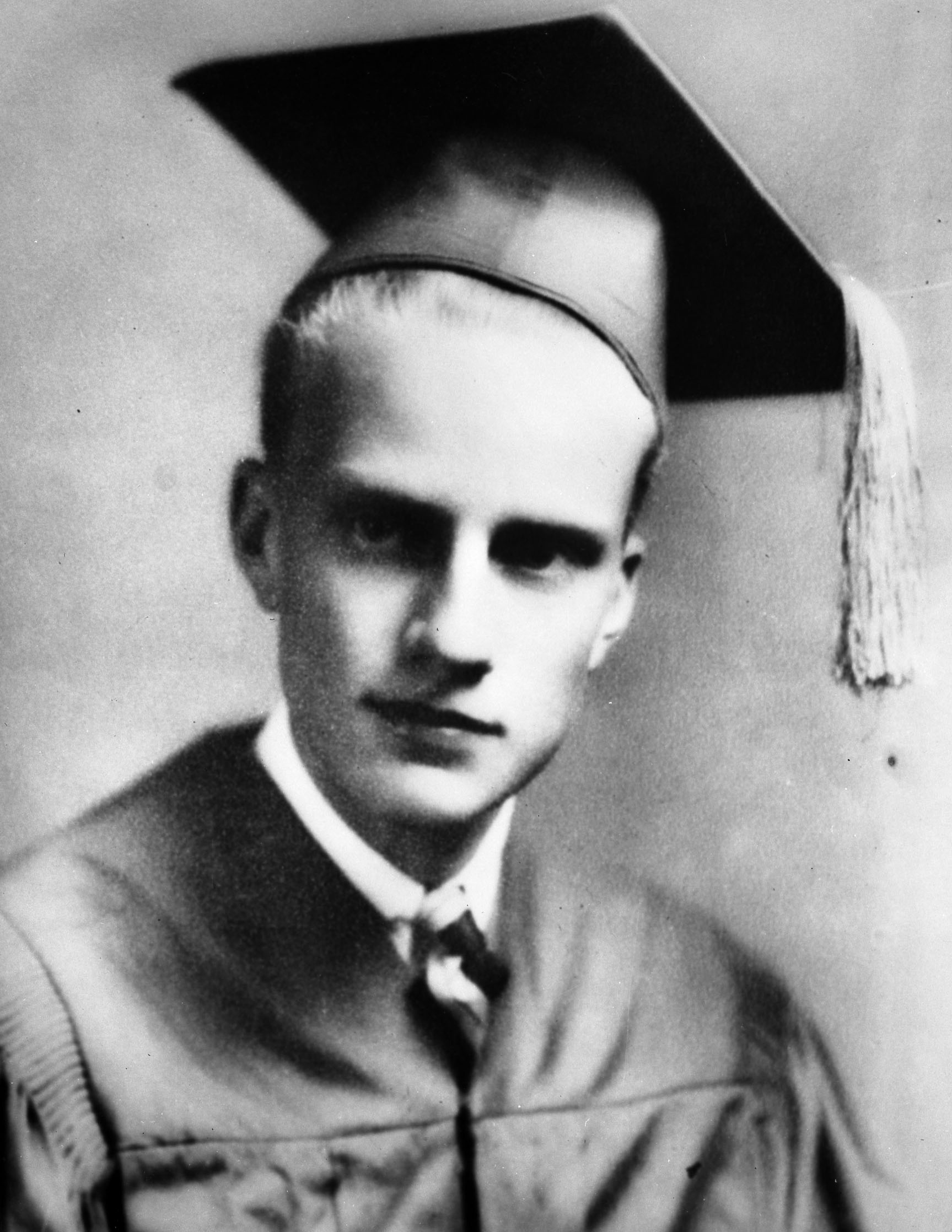 In May 1936, along with 25 other students, Billy graduated from Sharon High School. He wrote these words as his yearbook entry: "My hopes and plans for the future is to serve God and do His will as a minister of the Gospel."
A heart changed; a journey begun.
Today you can visit the Billy Graham Library to trace his footsteps and see how God used Billy's journey of faith to reach millions of people around the world.