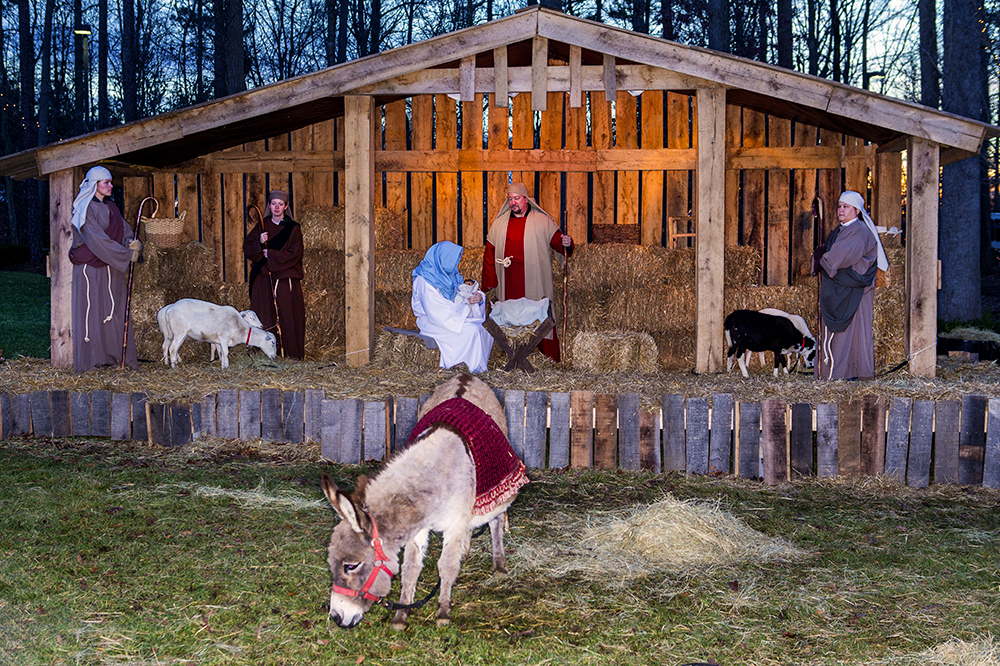 What was the content of the sermon of the angel on that first Christmas night? "Fear not" (Luke 2:10). Before Christ came, the world was filled with fear. The Romans feared rebellion, and their subjects feared Rome's power. The Sadducees feared the Pharisees, and they both were suspect of the publicans. The hearts of people everywhere were filled with suspicion, fear, and distrust.
Four times in the Gospel accounts of Christmas the angels used the expression, "Fear not."
Zacharias, an old man, was filled with fear when an angel appeared. He was told that he would be a father and that his son would be the forerunner of the Messiah. The angle told him, "Fear not."
Mary was told that she would have the awesome privilege of bearing the Son of God. Fear filled her at first, but he angel said, "Fear not, Mary" (Luke 1:30).
Joseph, betrothed to Mary, was filled with fear and embarrassment when he learned that she was pregnant. But the angel declared, Fear not . . ." (Matthew 1:20).
Then when the Holy Child was born, the angel came to those shepherds in the fields and said, "Fear not: for behold, I bring you good tidings of great joy" (Luke 2:10).
And that is what God says to us today, no matter what our fears may be. He is saying to you right now, "Fear not." Why? Because Christ is with us. Jesus declared, "In the world ye shall have tribulation: but be of good cheer; I have overcome the world" (John 16:33). He invites you to bring you cares and your burdens to Him.
As written in "This Christmas Night: Reflections from Our Hearts to Your Home" by Billy and Ruth Graham
From Decision, December 1984, "The Peace of Christmas"