On October 15, 1971, a "Billy Graham Day" celebration and parade was held in Charlotte, North Carolina. Presented by President Nixon, a historic marker was unveiled commemorating Billy Graham's birthplace in Charlotte.
For this occasion, Ruth Bell Graham, Billy Graham's wife, wore a light blue sleeveless dress with a matching coat. This timeless outfit was recently displayed at the Billy Graham Library in The Journey of Faith tour. Visit today to see more artifacts from Ruth's life.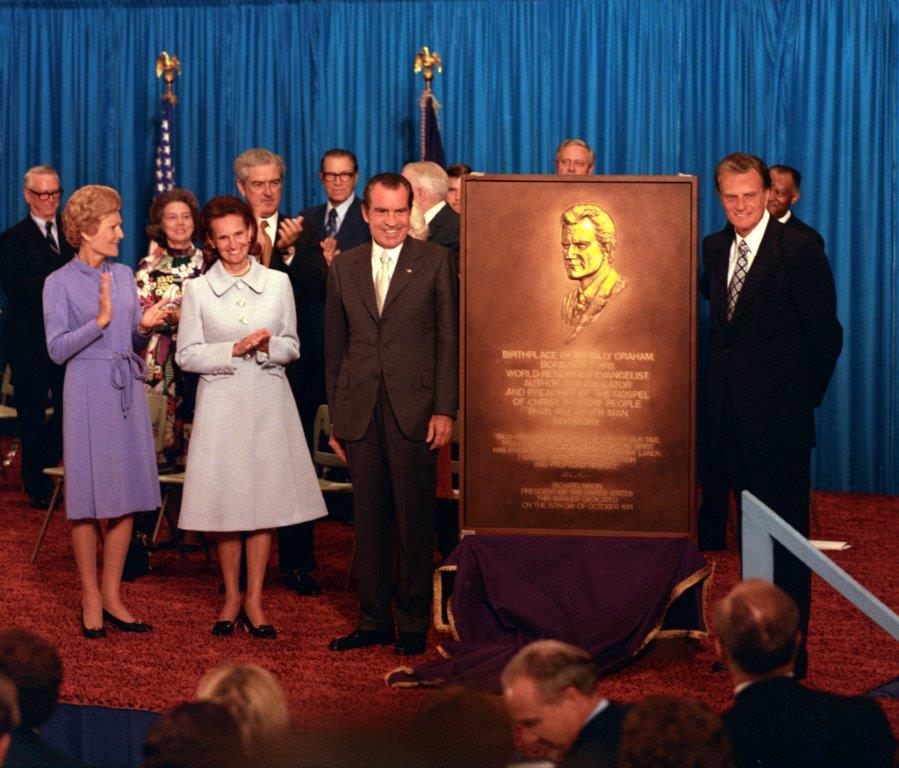 Throughout Mr. Graham's life of ministry, Ruth was his greatest support. Their son, Franklin Graham, once said, "Daddy would be the first to say that Mama's strength is behind much of his success…" (Living Beyond the Limits). The strength, humility, and love that Ruth exemplified flowed from her personal relationship with Jesus Christ. In Just As I Am, Billy Graham talks of Ruth's source of strength in motherhood saying, "If Ruth had not been convinced that God had called her to fulfill that side of our partnership, and had not resorted constantly to God's Word for instruction and to His grace for strength, I don't see how she could have survived." Billy thought very highly of Ruth, always thankful for her faith and love.