July 3, 2018
Patriotic Prayer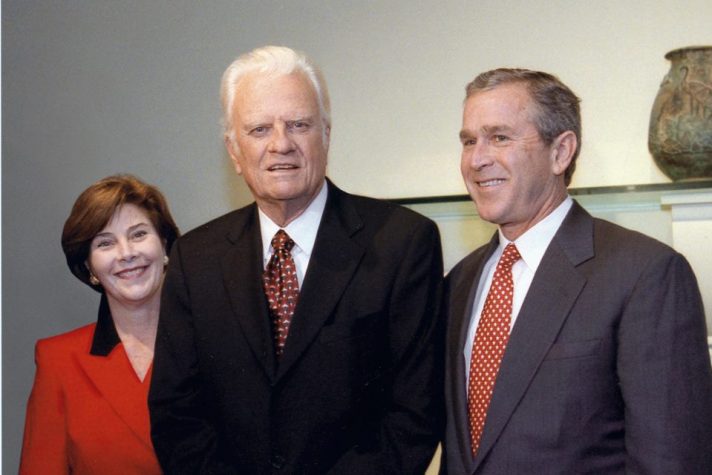 The 4th of July is a patriotic holiday that celebrates the freedom of our nation and honors those who paved the way for our country's freedom.
Billy Graham was proud to live in a country with such freedoms. His patriotism reached into his relationships with the United States presidents. Throughout his lifetime, Billy Graham met with 13 U.S. presidents, starting with Harry Truman in 1950. He was a wise counsel and dear friend to many of these presidents. Both Lyndon B. Johnson and Richard M. Nixon offered Billy high positions in government, but he quickly and politely refused, knowing that God had called him to be a preacher.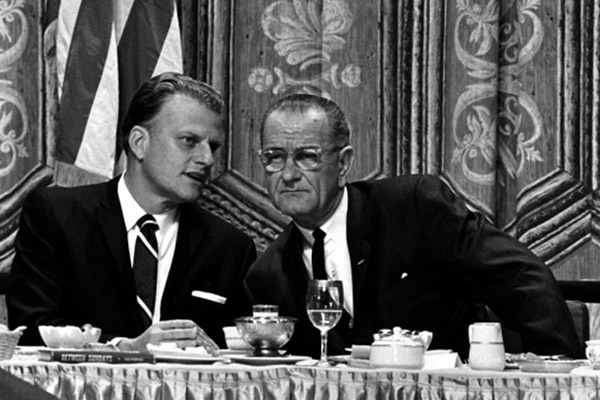 Following this call, Billy Graham was God's ambassador to these American leaders. Countless stories could be told of Billy's deep support for the presidents. Lyndon B. Johnson personally asked Billy to preach the Gospel at his funeral. George W. Bush accredits a turning point in his life to a conversation he had with Billy Graham. Each president that knew Billy Graham holds deep respect for him, and gladly speaks of the care and wisdom Billy showed him.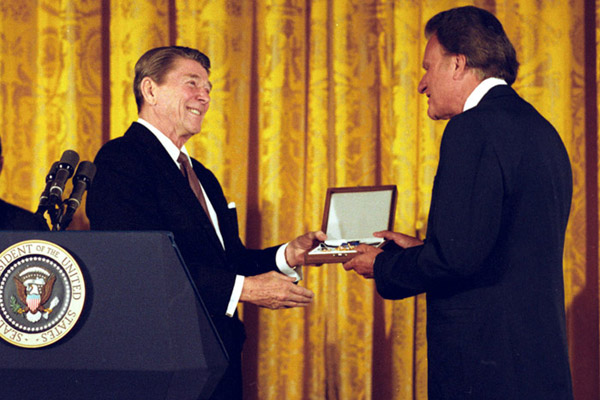 "It was through Billy Graham that I found myself praying even more than on a daily basis … and that in the position I held, that my prayers more and more were to give me the wisdom to make decisions that would serve God and be pleasing to Him." — Ronald Reagan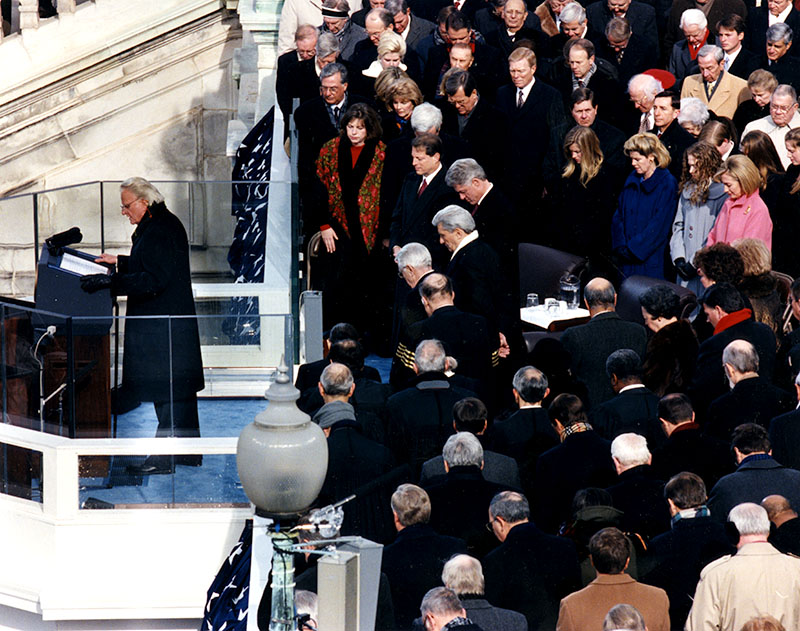 During President Clinton's second inauguration in 1997, Billy Graham prayed, "We ask that as a people, we may humble ourselves before You and seek Your will for our lives and for this great nation. Help us in our nation to work as never before to strengthen our families and to give our children hope and a moral foundation for the future. So may our desire be to serve You, and in so doing, serve one another."
As you celebrate the 4th of July, pray for the direction of our country. Let us also pray for our leaders, that they would be men and women after the heart of God, and that He would direct their paths.