February 27, 2012
Johnny Cash and Billy Graham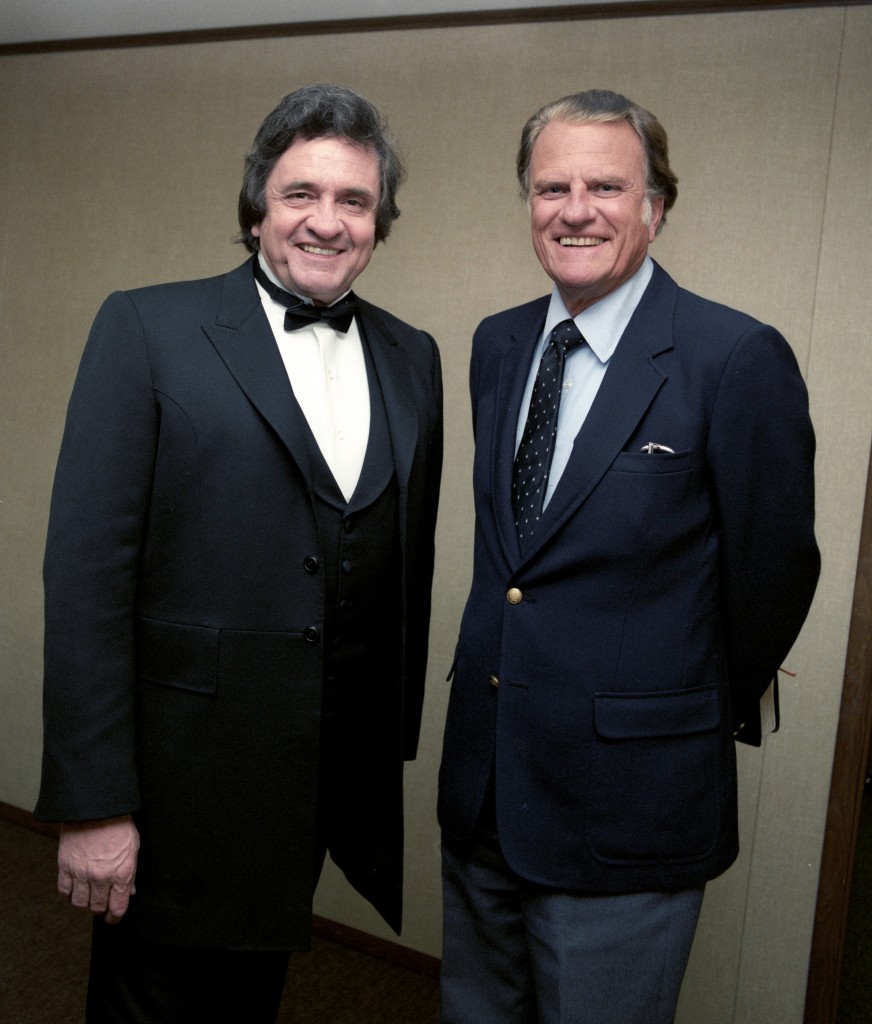 Legendary singer Johnny Cash would've been 80 years old yesterday. He and his wife June were close friends of Billy Graham and performed at a number of Crusades throughout the years.
In September of 2003 after Johnny's passing, Billy Graham said this of his long-time friend:
Johnny Cash was not only a legend, but was a close personal friend. Johnny was a good man who also struggled with many challenges in his life. Johnny was a deeply religious man. He and June came to a number of our Crusades over a period of many years. Ruth and I took a number of personal vacations with them at their home in Jamaica and in other places. They both were like a brother and sister to Ruth and me. We loved them… I look forward to seeing Johnny and June in heaven one day.
In a 2006 Decision magazine article, Franklin Graham said this: "In his heart, Johnny Cash was an evangelist… Johnny Cash often sang at my father's Crusades, bringing in countless people who otherwise might never have heard the Gospel. He was a great friend of our ministry."
In honor of the "Man in Black," here's a video of a Johnny Cash-Billy Graham "duet" from a 1971 episode of The Johnny Cash Show.
Did You Know? Along with his wife, June Carter Cash, Johnny Cash produced a movie called "The Gospel Road" about the life of Jesus. The movie became one of the most popular films distributed by the Billy Graham Evangelistic Association.