February 6, 2013
Crusade City Spotlight: Chicago
"Chicago! The heart of America's heartland. The breadbasket of the continent. The cultural apex of the Midwest. Roistering, gun-toting, scandal-rocked, ye the peaceful home of some of the world's greatest educational and scientific institutions. A city whose influence has gone everywhere, whose enterprise has changed the face of America. A city of churches, of art, of lovely people, of bright lights, of the shimmering waters of an inland sea. A city of incredible industry – and dreary slums. A city of utter fascination, completely and wholly American. A melting pot of every race and tongue, creased by new, swift expressways, spreading far into the Illinois prairie. A kicking horse saddled with an unhappy reputation." ~Decision Magazine, February 1962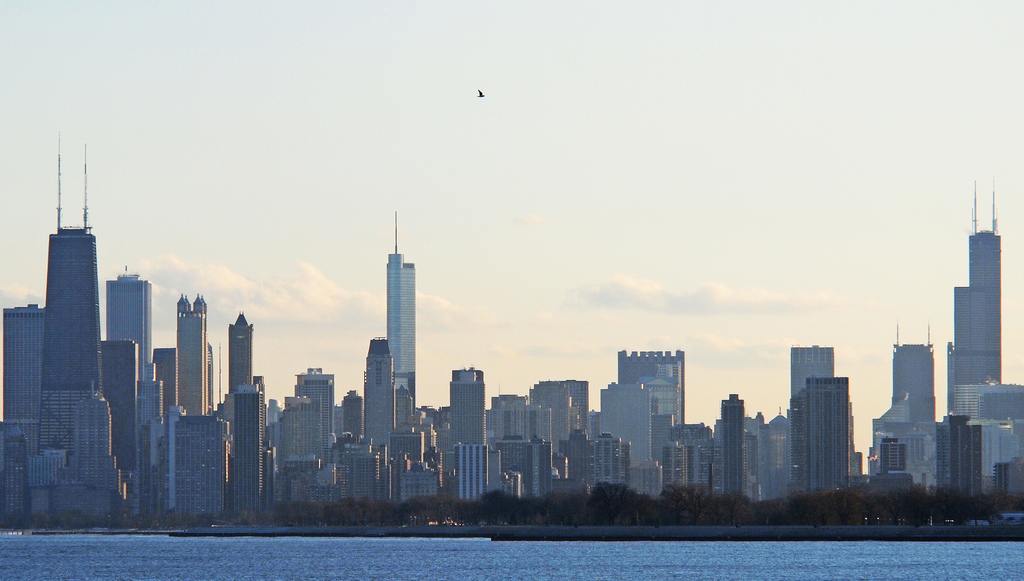 Billy Graham is no stranger to the city of Chicago. He graduated from Wheaton College, and became pastor of the Village Church in Western Springs, Ill. He also took over the "Songs in the Night" radio program on Chicago's WCFL in 1943. It was there that God began to orchestrate the beginnings of the Billy Graham Crusade Team. Mr. Graham recalled hearing George Beverly Shea's radio singing and enlisted him to help with the WCFL broadcast, and that was the beginning of a long association between Mr. Graham and Mr. Shea.
The team returned to Chicago for two landmark Crusades, once in 1962 and again in 1971. Travel with us to the "Windy City," as we share more about these monumental events.
May 30-June 17, 1962
In 1962, on the heels of successful evangelistic Crusades in New York and Philadelphia, Billy Graham returned to Chicago for the Greater Chicago Crusade.
Here's a look at the 1962 Chicago Crusade, by the numbers:
100,000 – seats at Soldier Field, where the closing ceremony was held on Sunday, June 17, 1962.
40,000 – seats at McCormick Place, the main location of the Crusade
19 – number of days the Gospel was proclaimed
2,000 – voices in the Crusade Choir
8,000 – people on visitation teams
1,000,000 – number of homes visited in a 100-mile radius
7,600 – prayer groups who met regularly throughout the city leading up to the Crusade
15,500 – trained counselors, 11,500 in Chicago and 4,000 in the outlying areas
704,900 – attended throughout the Crusade
16,000 – commitments to Christ
One of the unexpected developments of the Greater Chicago Crusade in 1962 was the nationwide interest, with people across the country congregating for the event in Chicago. Excursion trips were planned, bringing delegations from other cities such as Atlanta; Cleveland; Denver; Detroit; New York; St. Louis; Washington, D.C.; and Toronto.
June 3-13, 1971
A miracle took place in Chicago when Billy Graham returned to McCormick Place in 1971. This miracle came in the form a large group of "Jesus People" who stood up to a persistent collection of trouble-makers whose goal it was to disrupt the Crusade. When Billy Graham delivered his first message, they made their attempt to cause a disturbance during the time of invitation. But, sitting nearby were the "Jesus People" – an organized group of "street Christians" – who stood up and lovingly quieted the dissenters. And, the Crusade went on for 10 days, with nearly 12,000 making a decision for Christ.
Speaking of Chicago, George Beverly Shea spent the early part of his career there, and met Billy Graham. You can learn more at our special George Beverly Shea exhibit at The Billy Graham Library, on display now through the end of March.