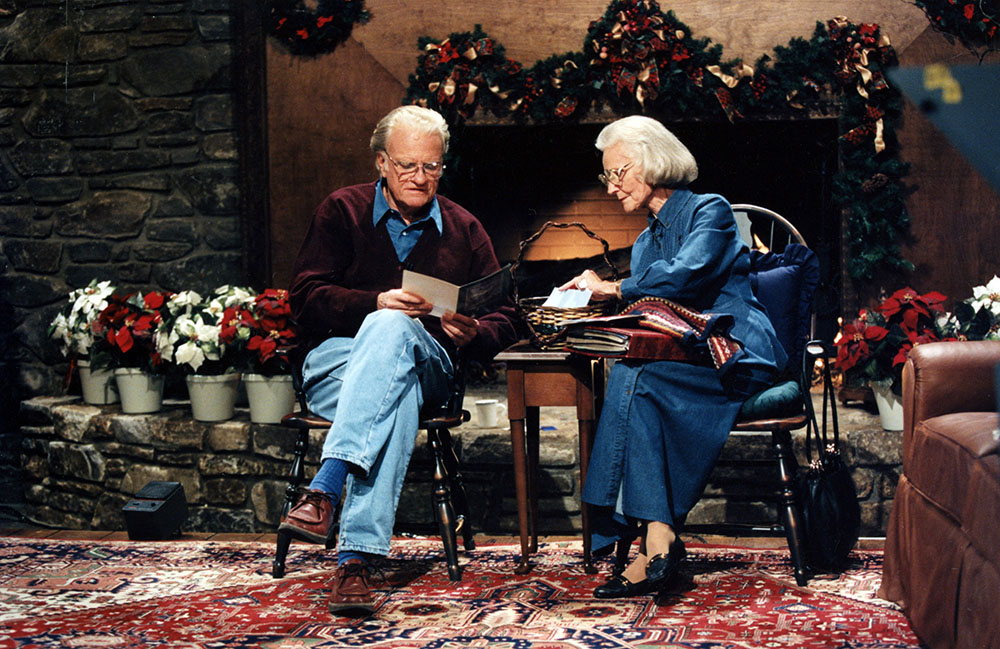 Billy Graham and Ruth Bell Graham's children and grandchildren all have unique and special memories of Christmas, but when asked what stands out the most, they all agree that it's the family tradition of reading the Christmas story.
Aside from sitting around the fireplace reading the story of Jesus Christ's birth, here's a look into what Christmas in the Graham home looked like.
Christmas Morning Oyster Stew
Every Christmas morning, Ruth Bell Graham would make oyster stew for breakfast.
Ruth Bell Graham: "Do you ever have oysters for breakfast? We do, once a year, on Christmas morning. Perhaps you wonder why we have them then. When I go to the grocery store the day before Christmas and ask for oysters, I like to tell the man when I'm going to serve them. 'Oysters for breakfast!' he says, and he is very puzzled. Then I explain that my mother always served oyster stew for Christmas breakfast when I was a girl in China. It was a family custom."
Franklin Graham: "I don't like oyster stew, period. Nobody ate it. My father ate it because he had to; we just rolled up our noses."
Crazy Stocking Stuffers
The Graham kids and grandkids have fond memories of the strange gifts they would find in their stockings.
Franklin Graham: "My mother was such a jokester—and she loved Christmas. She enjoyed decorating the house from end to end. She also loved to play practical jokes… I remember one Christmas morning all of us kids ran downstairs as fast as we could to check our stockings first thing. I was so shocked at the 'surprise' I found in mine – lo and behold – ashes and switches in my stocking!
"She had all of my stocking stuffers hidden within reach, and she put her arms around me and told me how much she loved me. It is one of my favorite Christmas memories."
Cissie Graham Lynch: "I'll always remember my grandmother's crazy stocking stuffers—a ball of rubber bands or a bunch of paper clips—nothing fancy from my grandmother. Just whatever she could find in her junk drawer."
Sibling Pranks
Growing up with three older brothers, it wasn't uncommon for Cissie Graham Lynch to hear what you might call "a clatter" on Christmas Eve.
Cissie Graham Lynch: "They would get on the roof and stomp like reindeer. They'd ring jingle bells, yell 'ho, ho, ho' outside my window." When asked if she fell for it, she said, "Oh absolutely. Until I was way too old…"
Watch Ruth Bell Graham read the Christmas story during the 1953 Billy Graham TV special: