December 27, 2012
Blogging Year in Review: 6 Most Popular Posts from 2012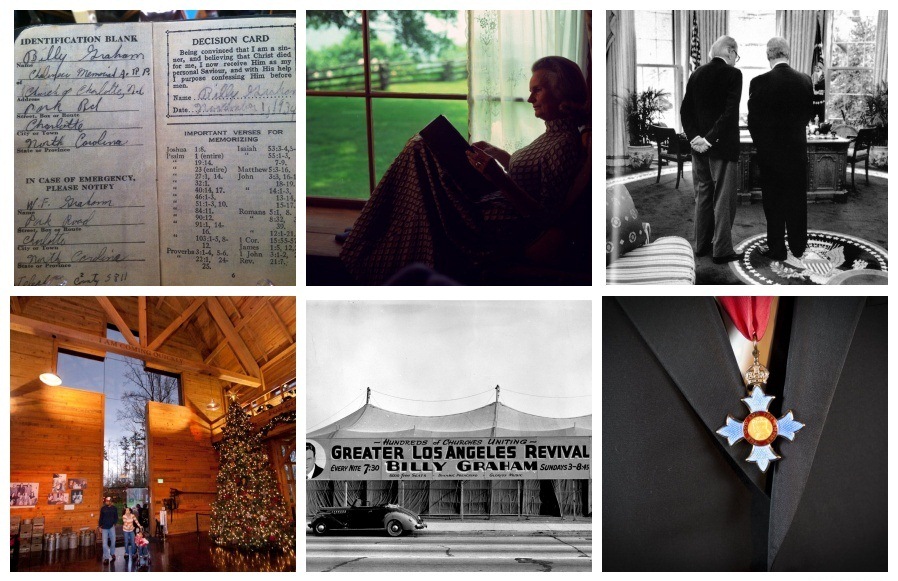 As we near the end of the year, we are taking a look back at a few of the most popular posts from 2012. These posts were the most read, shared and commented-on posts of the year. As we reflect, we thank you for allowing the Billy Graham Library and the Letters from the Library blog to be a part of your online experience. We hope you will continue stopping by. Please subscribe via email (on the right sidebar) so you don't miss any of the exciting things we have planned for 2013!
Without further ado, here are the 6 most popular posts of 2012 (in descending order):
#6, Feb. 19: Billy Graham: Pastor to Presidents
Posted in honor of President's Day, we chose to shine the light on an important part of Billy Graham ministry. He has been able to minister to every U.S. President since World War II. He has often said, "Whether the story of Christ is told in a huge stadium, across the desk of a powerful leader, or shared with a golfing companion, it satisfies a common hunger. All over the world, whenever I meet people face-to-face, I am made aware of this personal need among the famous and successful, as well as the lonely and obscure." In this particular post, we shared a personal story from Billy Graham about his relationship with President Eisenhower. Read more…
*This post barely edged out the post "Remembering Dr. Martin Luther King" to make sixth place on our countdown. In case you missed that one, it's worth reading as well.
#5, Dec. 6: This Date in History: Billy Graham Receives Honorary Knighthood
This post is from our popular "This Date in History" series, in which we highlight a particular milestone in the life of Billy Graham and his ministry. Here, we reflected on the day he received an honorary knighthood from Sir Christopher Meyer, the British Ambassador to the U.S., on behalf of Queen Elizabeth II. Read more…
#4, Sept. 25: This Date in History: Monumental 1949 LA Crusade Begins
Another "This Date in History" post, this time from a pivotal moment in Billy Graham's early ministry. Sixty-three years ago on Sept. 25, 1949, the "Canvas Cathedral" in Los Angeles was opened, and what would become a historic event began.  Thousands packed the tent each night for eight weeks, and many committed their lives to Christ. It was this event, and the media coverage of it, that launched Billy Graham into national prominence. Read more…
#3, Dec. 7: Christmas at the Library Fun Facts
Christmas at the Library is one of the most cherished events that takes place at the Library. Many families have made this one of the annual Christmas traditions. In this post, we shared a few things about the event that you might not know. Read more…
#2, Nov. 28: A Poem from Ruth Bell Graham
We make a point on a regular basis to pull out some of the great material from Ruth Bell Graham. She was such an important part of Billy Graham's life, often referred to as his Chief Spiritual Advisor. Her writings are always popular, but this particular poem, called "A Mother's Prayer," really struck a chord with our readers. Read more…
#1, Nov. 1: This Date in History: Nov. 1, 1934 – Billy Graham Accepts Christ
This post was by far the most popular post of the year. It was simply Billy Graham speaking in his own words about the night in 1934 that he gave his life to Christ. It allowed many of our readers to reflect on the time in their own lives they made that important decision. And, still for others, it provided an opportunity for the Holy Spirit to work in their own lives. Through this post, we praise God that a number of people committed their lives to Christ. Read more…
We want to hear from you. Do you have a favorite Letters from the Library blog post? What would you like to see us blog about in 2013?