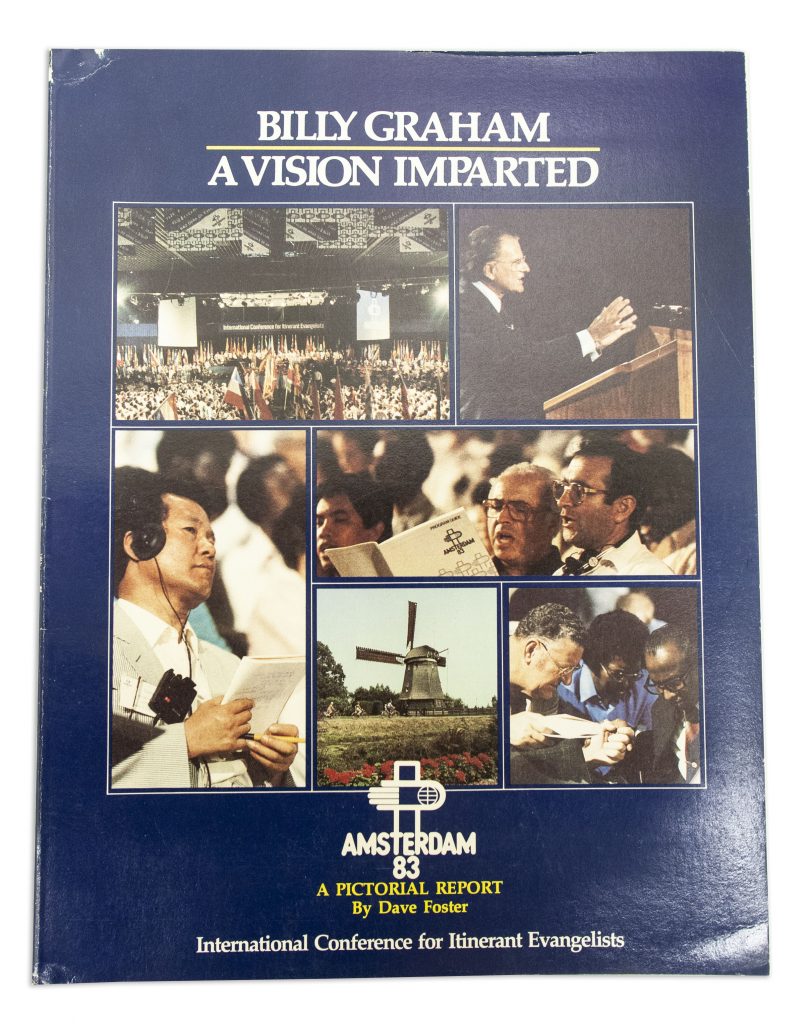 Billy Graham knew that world evangelism did not start and would not end with him. He recognized the importance of training itinerant evangelists from across the globe to be the hands and feet of Christ, and had the vision to consider how best to leave a legacy with them.
As a result, the Billy Graham Evangelistic Association planned conferences in Amsterdam in 1983, 1986, and 2000 to call these evangelists to come together for direction and guidance. Each time, more applications to attend were submitted than spaces were available, signifying the hunger these evangelists had to learn about how to share the gospel message.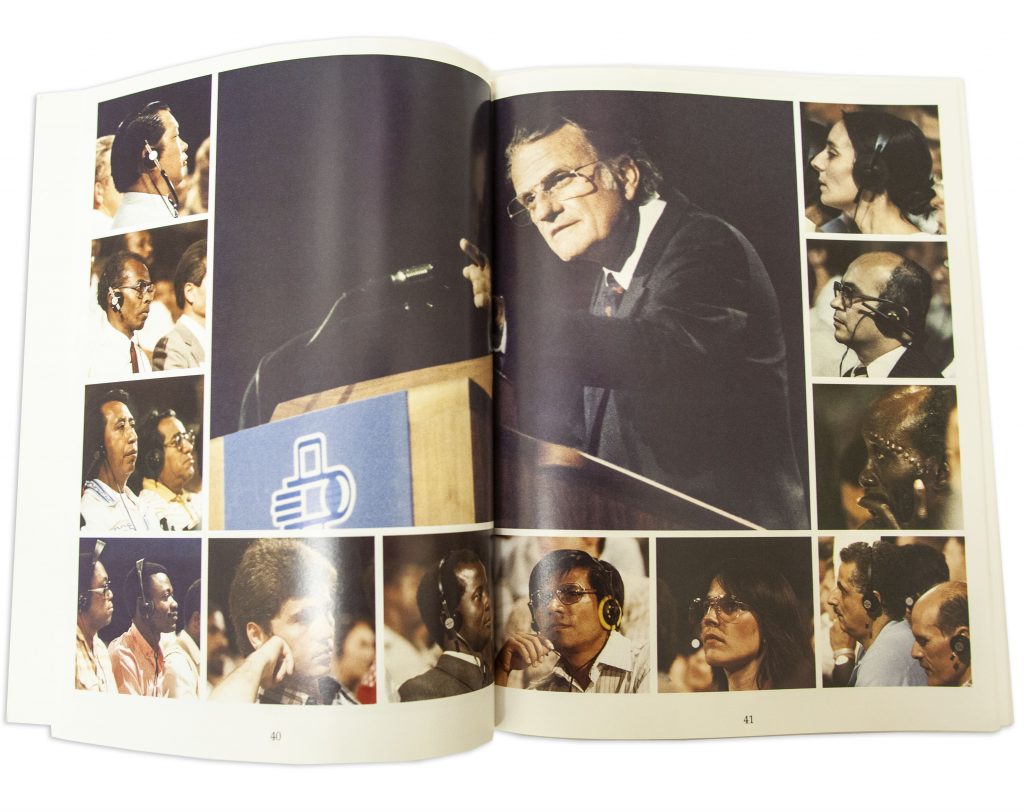 This month's archives feature is a pictorial report book entitled Billy Graham: A Vision Imparted, by Dave Foster, with photos from Amsterdam '83.