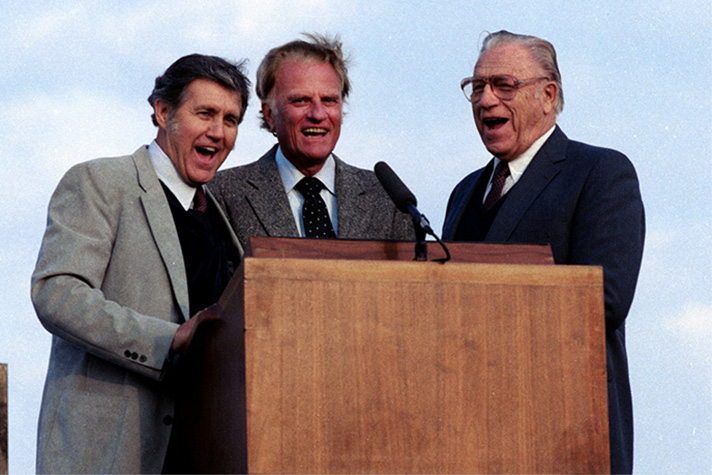 At Billy Graham's Crusades, the role of leading worship was given to George Beverly "Bev" Shea and Cliff Barrows, alongside other team members. Just as Mr. Graham shared the Gospel through sermon, they did so in song. Through their ministry, these friends were dedicated to traveling the world in hopes of opening hearts to the love of Jesus Christ everywhere they went.
Occasionally, Billy Graham would join his friends in song. Watch the video below to hear Billy Graham, George Beverly Shea, and Cliff Barrows sing "This Little Light of Mine."
Now through the end of July, you can visit the special exhibit Then Sings My Soul. The exhibit highlights the nearly seven decades of inspiring stories and personal memories from Billy Graham, Bev Shea, and Cliff Barrows.
In addition, you can browse through never-before-seen memorabilia and view photos from the Crusade team's music ministry. The exhibit is free to the public and no pre-registration is required.