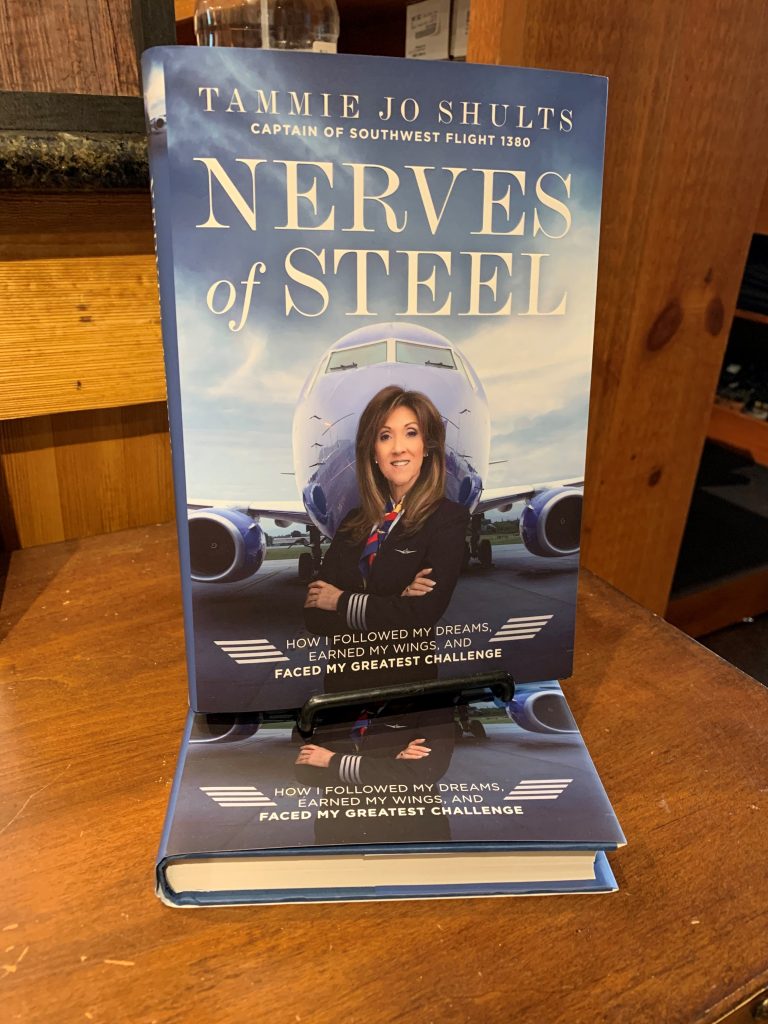 Today's Ruth's Attic Bookstore feature is Tammie Jo Schults' new book, Nerves of Steel.
Shults received wide acclaim when, on April 17, 2018, she and her crew successfully landed a Boeing 737 after catastrophic engine failure and rapid decompression, saving the lives of 148 people.
Led by her early interest in flying, Schults became one of the first female F/A-18 Hornet pilots in the United States Navy after overcoming several obstacles due to her gender. At the conclusion of her Navy career, Shults became a pilot for Southwest Airlines. Her incredible talent and notable history have made her an inspiration to many.
The Billy Graham Library will be hosting Tammie Jo Schults for a book signing on Saturday, November 16.
Grab your copy of Nerves of Steel from the bookstore today!