September 26, 2019
Ruth's Attic Bookstore Feature: Devotional Time Essentials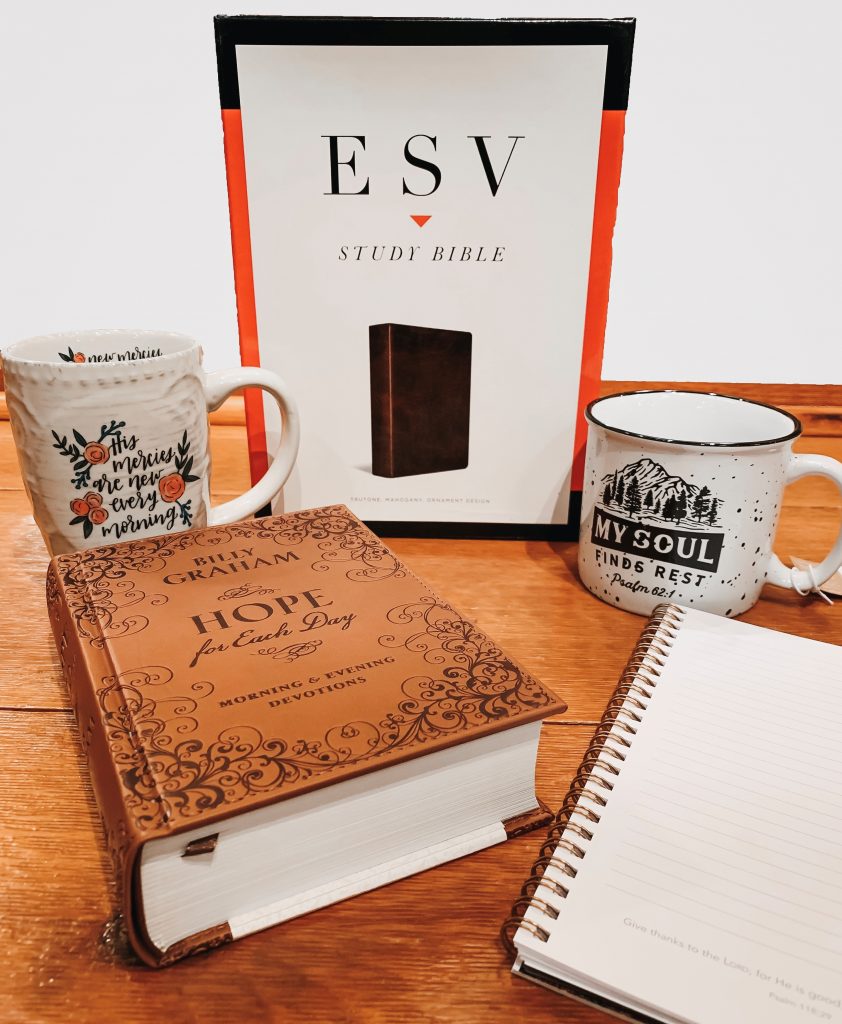 Fall is officially here, and with the arrival of fall come new rhythms.
Here at Ruth's Attic bookstore, we encourage you to remember the importance of daily Scripture reading as you establish routines in your life and home.
"The very practice of reading [the Bible] will have a purifying effect upon your mind and heart. Let nothing take the place of this daily exercise."

-Billy Graham
Take a look at some of the items from our bookstore that serve as great resources for your devotional time:
Bibles: Studying God's Word is one of the best ways to know Him deeper. Our bookstore offers a variety of Bibles including chronological, journaling, and study Bibles.
Devotional Books: Reading a devotional book is a great way to supplement your Bible reading. Whether you're looking to study a specific topic or book of the Bible, or you want a daily devotional, you can find various options for devotional books in our bookstore.
Journals:  As you reflect on what you are learning from God, our bookstore has a selection of journals that are perfect for writing out your prayers, thoughts, and studies.
Scripture Mugs: If you're drinking your morning coffee or settling down with evening tea as you spend time with God, these scripture mugs are a great way to enjoy your favorite beverage as well as an encouraging Bible verse.
Come visit Ruth's Attic bookstore today to check out all of our devotional resources! You can also visit our online bookstore.