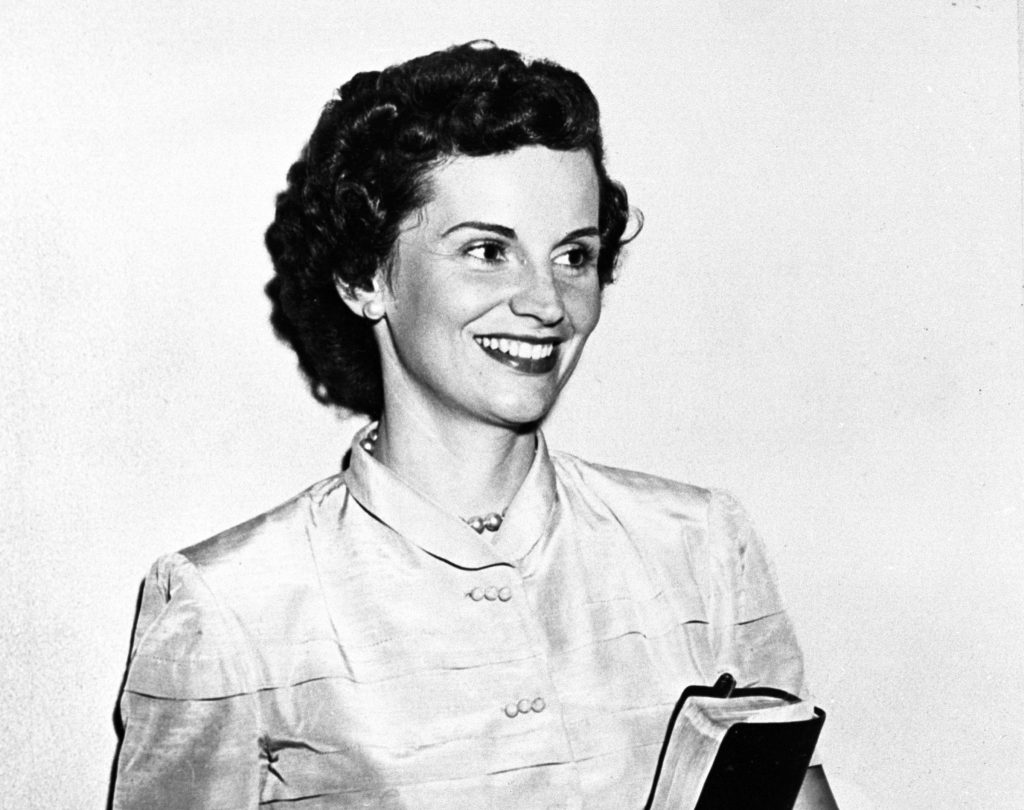 Ruth Graham favored simple dresses and shunned anything fancy. She sewed many of her outfits, including her wedding dress, as well as dresses and jackets she wore in the audience of Presidents. In Patricia Cornwell's book, A Time for Remembering: The Ruth Bell Graham Story, she recounts Ruth's concerns about luxury items:
"Handling the finances was further complicated by the fact that she not only had to make ends meet, but she had to remember the world was watching every penny she spent. She realized then that she would rarely be able to indulge herself in jewelry or expensive clothing, even if the items were gifts. Refusing extravagant presents was sometimes quite troublesome… One Christmas, her good friend June Carter Cash sent her a hooded, full-length autumn haze mink coat because she had noticed Ruth shivering on crusade platforms. 'Look,' June said when Ruth explained that she couldn't exactly appear in public, much less on Billy's platforms, wearing the fur, 'wear it to the barn. Wear it in the car. Wear it out walking with Billy in the snow on the mountain. But stay warm!' So Ruth, using it for warmth instead of show, wore it on the mountain or in the car, once appearing at a friend's house on a bitterly cold day wearing the coat and a pair of asbestos gloves. Finally, with June's permission, she auctioned it off… only to have a friend buy it for twice its value and give it back to her for her birthday."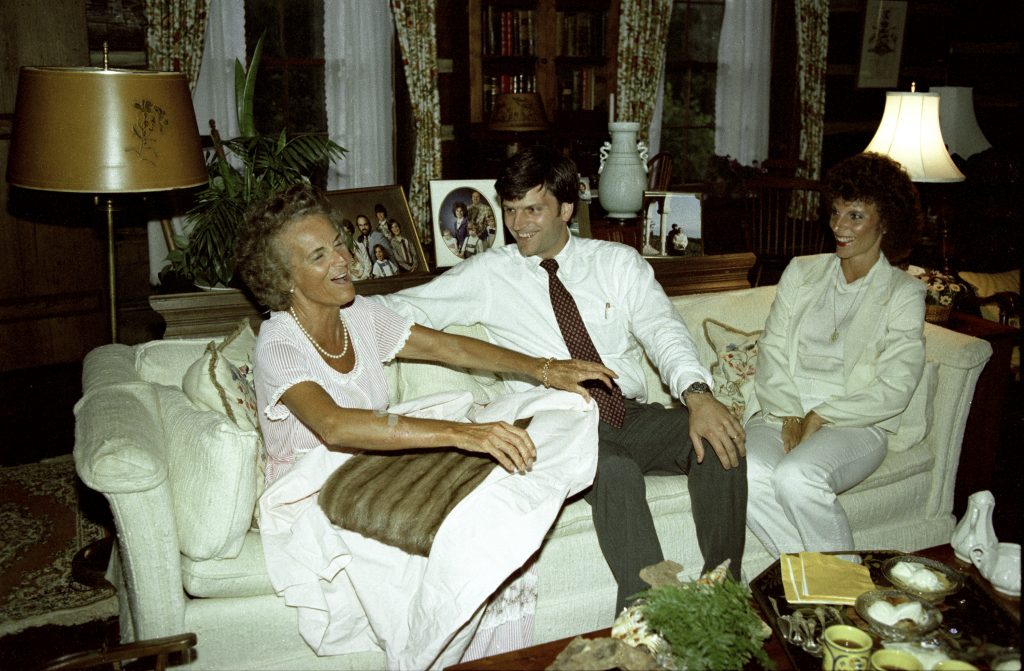 Ruth's concern for the welfare of others was seen again at the International Conference for Itinerant Evangelists held in Amsterdam in 1986. The conference brought thousands of evangelists from all over the world, many from poverty-stricken Third World countries. One feature of the conference was a clothing room where these conference attendees could get clothing to take home. As Ruth's daughter, Gigi Graham, remembers in the book Footprints of a Pilgrim, "On one of the last days of the conference, Mother was helping in the clothing room. An African man came in looking for a dress for his wife. The clothing room had been pretty well picked over by this time, and there was not much left. After spending some time looking, this man could not find anything. Quickly, Mother went behind the curtain, took off her own dress, and putting on whatever she could find to cover herself, gave it to this man to take home to his wife in Africa."
This month, we're featuring some hats owned and worn by Ruth Graham over the years. These hats are indicative of her casual and relax sense of fashion.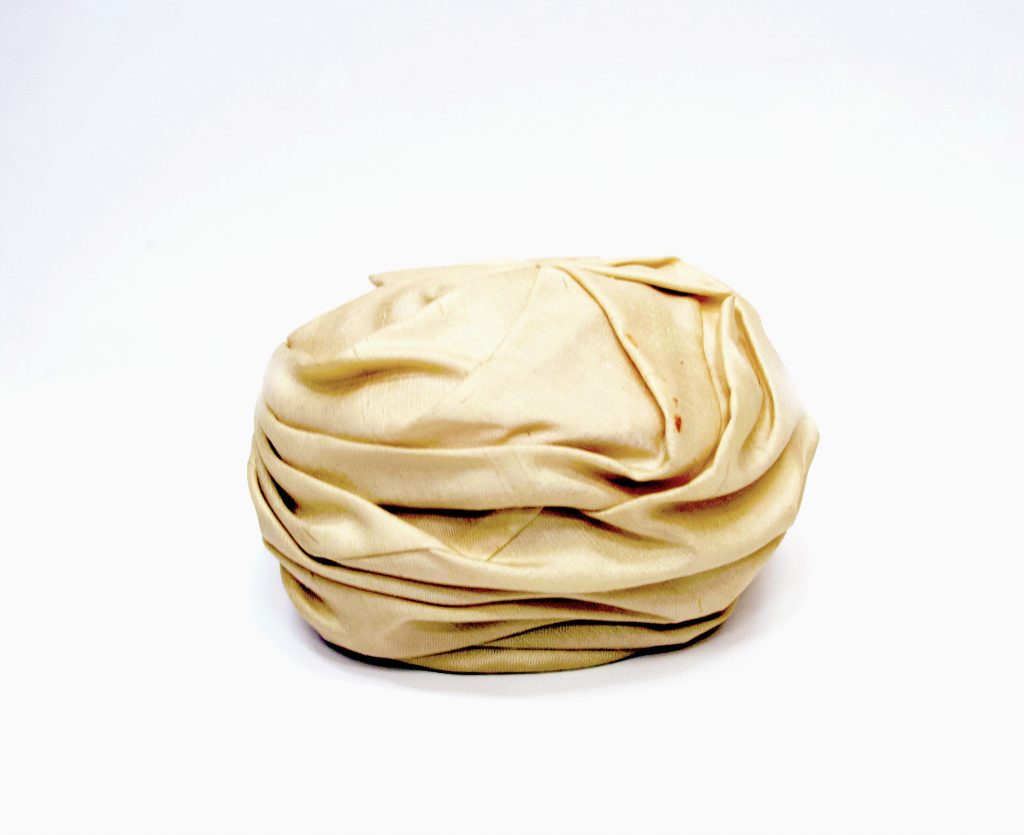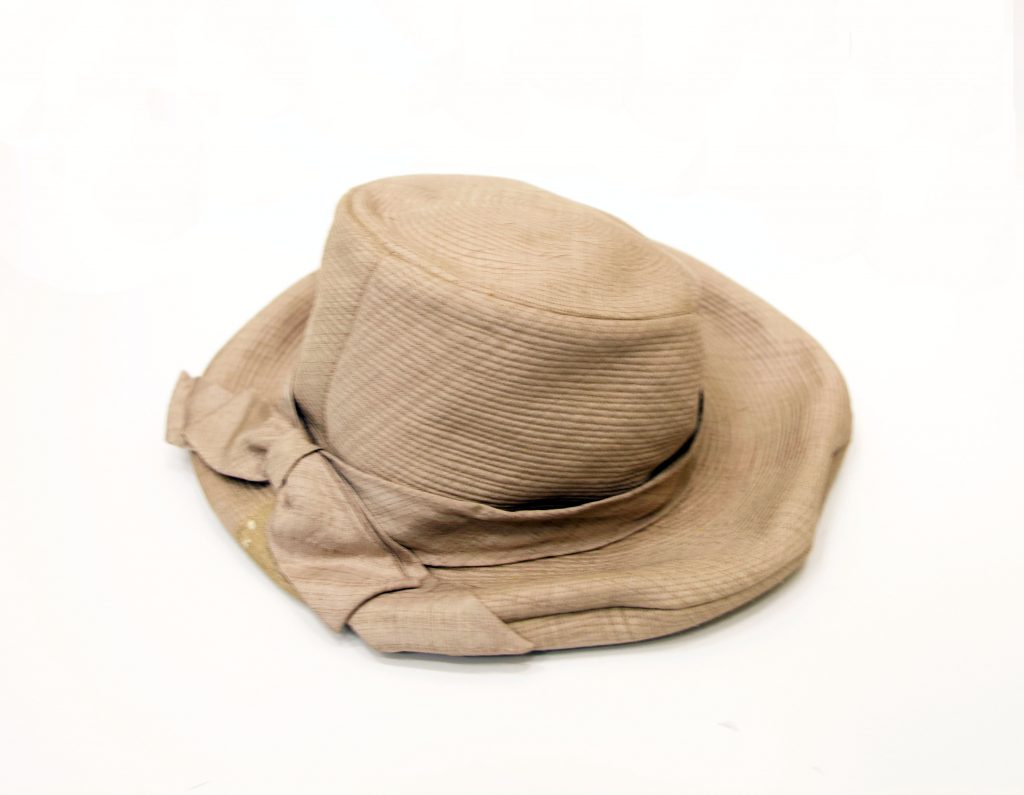 The Billy Graham Library features an entire gallery, "Footprints of a Pilgrim," dedicated to Ruth Graham. Her handmade wedding gown is featured, along with memorabilia from her childhood in China and her personal scrapbooks. To find out more about the Billy Graham Library and to plan your visit, go to billygrahamlibrary.org.