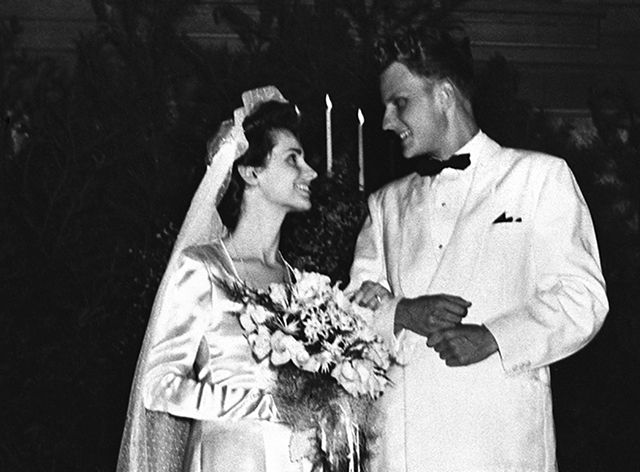 When Billy Graham first saw Ruth Bell, it was love at first sight. He instantly knew she was the one he was going to marry. For Ruth, the idea would take much prayer (and persuasion from Billy) to convince her to change her plans of becoming a missionary in Tibet, a path very different from Billy's plan to become an evangelist. However, after realizing God's plan was indeed for her to come alongside this fiery young preacher as his wife and support, Ruth happily married Billy in front of their friends and family on a moonlit August evening in 1943.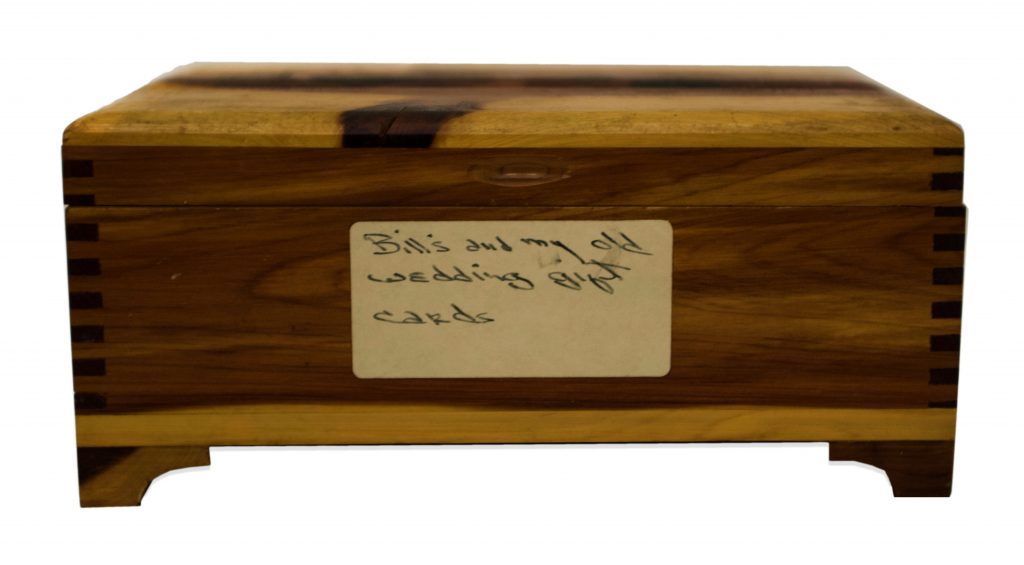 Over the years, Ruth was Billy's sounding board for sermons, the editor for his writing, and his conscience when offered lofty positions she felt were outside of God's will. When Billy was encouraged to run for President of the United States, Ruth cautioned him, "When God calls you to be an evangelist, you don't stoop to be president."
While Billy was away on travels, the couple stayed in touch through letters. Billy relates in his autobiography Just As I Am that, "Letters to Ruth were my safety valve. In the intimacy of our partnership in the ministry, as well as our mutual love and respect, I could express myself to her as to few others."
Billy certainly loved and esteemed Ruth. This admiration is evident in the Valentine cards Billy gave to Ruth over the years. One card states, "My love grows deeper each Valentine and this year I love you so much I can hardly stand it …. Yours Forever, Bill."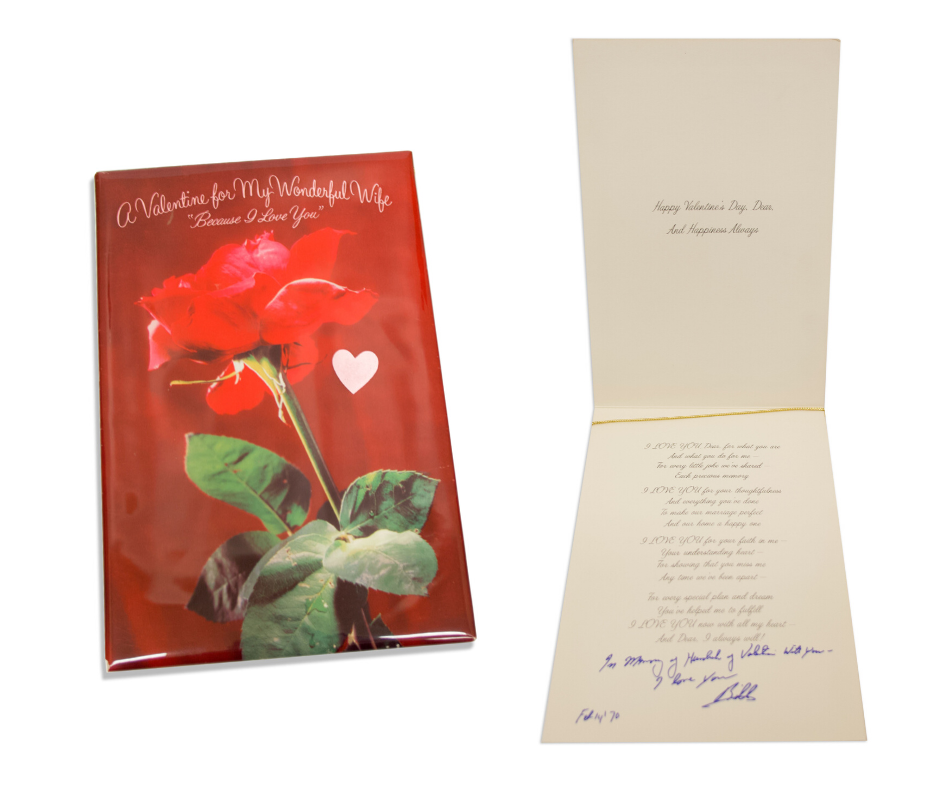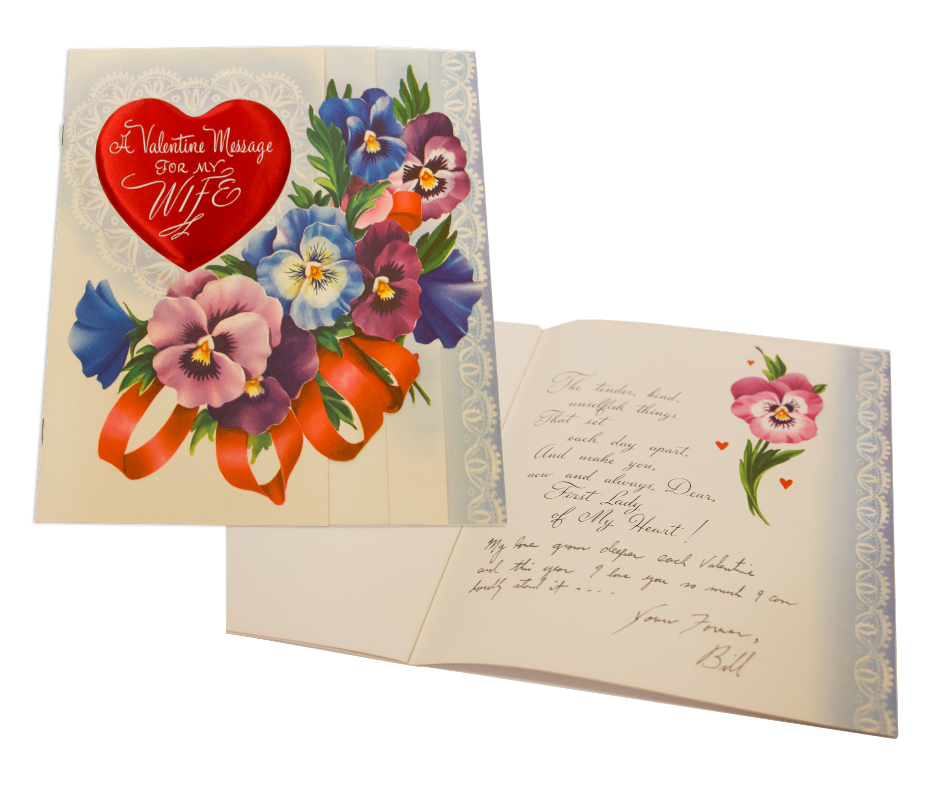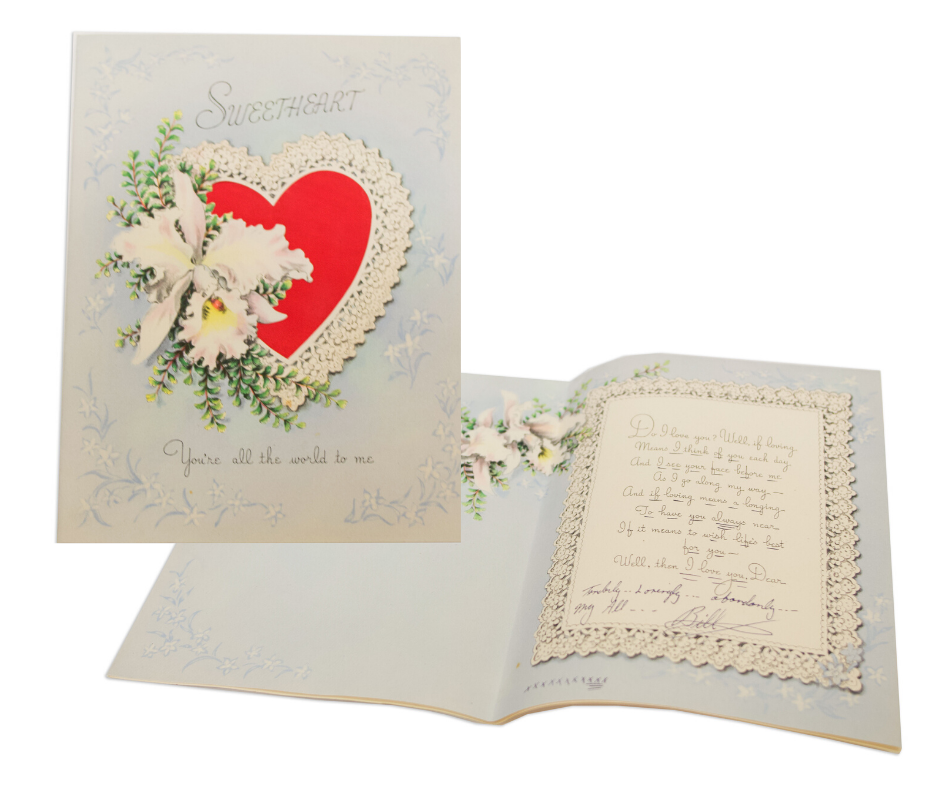 Ruth's significant role as Billy's wife and support was recognized by his team. Billy's long-time assistant T.W. Wilson said, "There would have been no Billy Graham as we know him today had it not been for Ruth." Indeed, there couldn't have been the Billy Graham the world knew without the love and support of Ruth. Her answer to God's call to be his wife helped make him the man he became, and untold numbers of lives were changed through her efforts within his ministry.