July 3, 2019
A hand-made Australian boomerang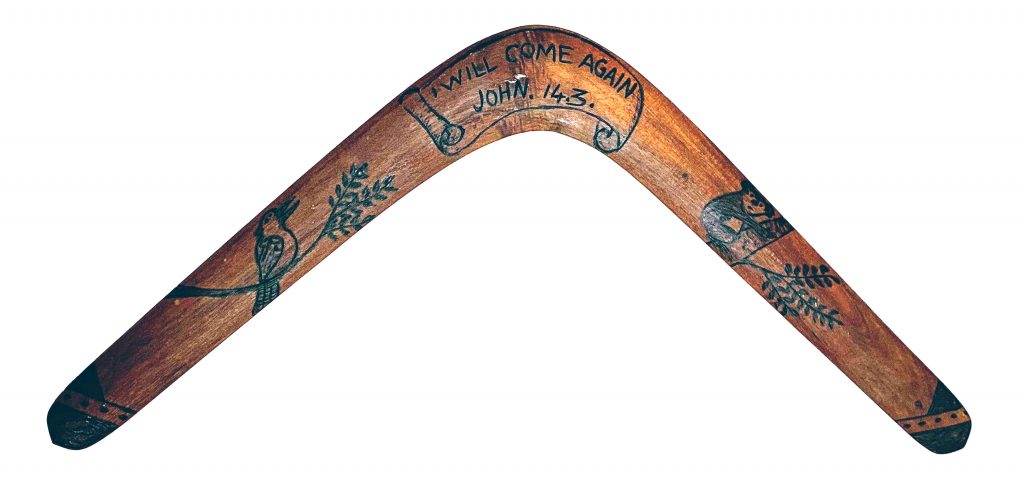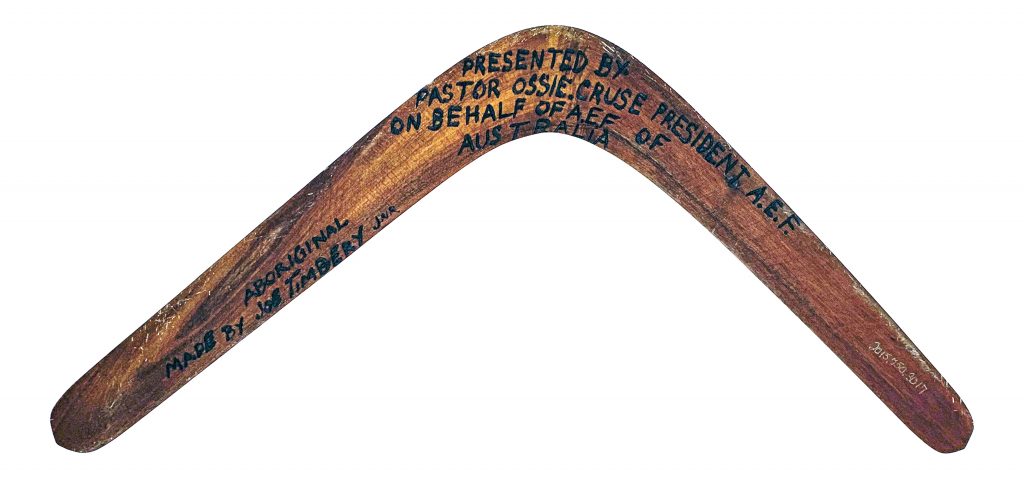 When Billy Graham was in Australia for the 1979 Sydney Crusade, Ossie Cruse, pastor and president of the Aboriginal Evangelical Fellowship of Australia, gave Mr. Graham a hand-made boomerang made by Aboriginal Joe Timery.
After converting to Christianity in 1962, Cruse devoted his life to improving the lives and rights of Indigenous Australians. He was honored for his service to the indigenous community, fighting for social justice, spiritual welfare, health, and land rights.
The 1979 Crusade was Mr. Graham's third and final crusade in Sydney.
The boomerang is now part of our archive collection at the Billy Graham Library.