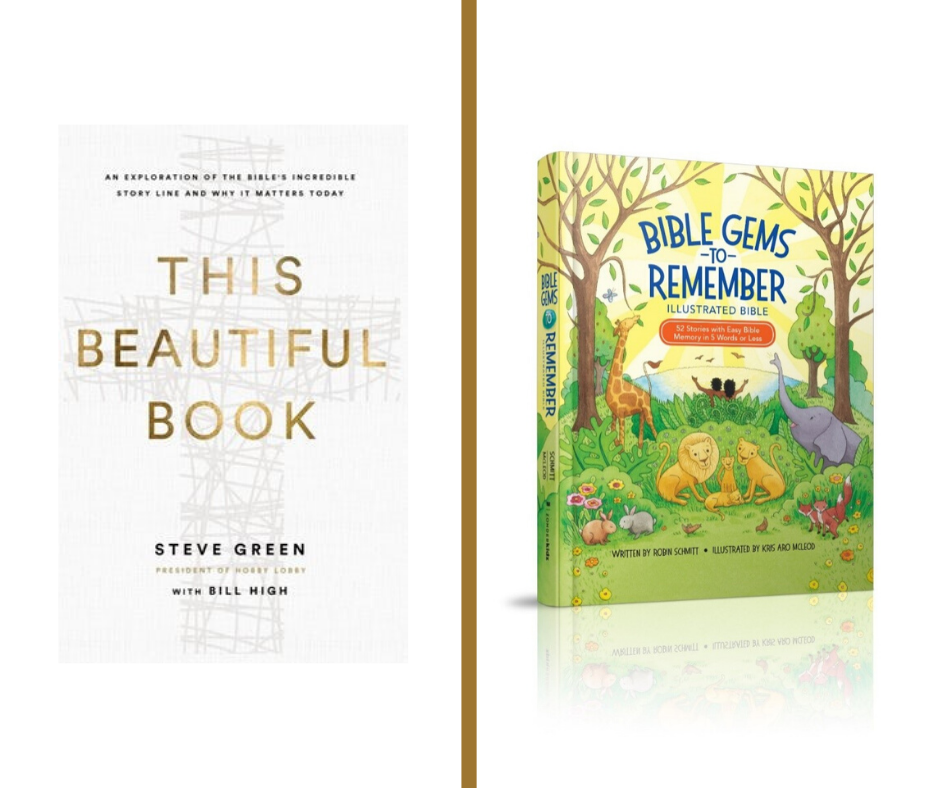 This January at Ruth's Attic Bookstore, we're featuring books picked by Franklin Graham and Bessie the Cow. Each month, Franklin picks a book based on its inspirational message, while Bessie picks a book for children to enjoy.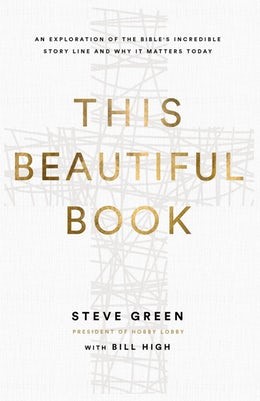 Franklin's Pick: This Beautiful Book by Steve Green
In This Beautiful Book, Steve Green – founder of The Museum of the Bible – highlights life-changing themes woven through the mosaic of the Bible's various stories, reveals a new way to engage Scripture as a whole, and inspires deep appreciation for the Bible's connection to your life.
The most popular and culture-shaping text in the world, the Bible, is still the least understood book of all time.
The Bible's collection of history, poetry, genealogy lists, and mystifying prophecies often prove puzzling to readers. And when this text is read in pieces, we're left with only a half-impression of the vibrant mosaic. This Beautiful Book highlights the thematic threads woven throughout the ancient writings and shows us a new way to engage with Scripture as a whole.
Through insights gained from firsthand experiences in leading and developing the first world class Bible museum, Green invites readers to step back from the individual stories of the Bible and consider the Bible as a whole. He reveals the completeness, connection, and transforming power of Scripture. Along with stunning retelling of biblical stories, Green helps readers see the story within the story, and draws the careful connections that help us appreciate the richness of the Bible story as a single story. Each page will spark or embolden your faith in a God who speaks to us across the centuries.
A truly captivating experience, this book will instill in you a deep appreciation for Scripture and its profound connection to your own life story.
Bessie's Pick: Bible Gems to Remember Illustrated Bible written by Robin Schmitt and illustrated by Kris Aro McLeod
Bible Gems to Remember Illustrated Bible, written by Robin Schmitt and illustrated by Kris Aro McLeod, takes children through 52 stories from the Bible. Each story includes a powerful gem from Scripture to memorize, a Bible story with colorful and rich illustrations, and more related content to ponder at the end. By the end of the year, children will have learned over 52 Bible gems! God can accomplish amazing things with just a few words.
Visit the Ruth's Attic Bookstore at the Billy Graham Library to pick up your copy of these featured books and more.